Hello, Bedsider mobile: Birth control info on your phone
Take your birth control experience anywhere you go with Bedsider's mobile features.
By Connor Davies.
I have a secret. Even though I use the implant as my birth control method, I still get Bedsider's birth control reminders for the pill. And why not? They're fun, cheeky facts delivered to my phone every day. I personally use them to remind me to catch my train home. But did you know that getting cheeky birth control reminders is just one of the many ways you can use Bedsider on your phone? Let me show you how it all works.
You can download an app to schedule birth control reminders
1) Download the Bedsider Reminders app.
2) Choose your method: the ring, the pill, the patch, or the shot.
3) Set the date and time of day when you want your reminders to arrive.
4) Choose from clever, discreet, or custom options and start receiving your reminders.
1) You can set an appointment reminder or birth control reminder from this page.If you choose birth control, you'll get another message prompting you to download the app (see above). If you choose appointment, you'll be asked to send the date of your appointment.
2) If you select [appointment reminder[(/appointment_reminders/new) you'll be taken to a page to set the date and time for your appointment.
3) Next, you'll get to decide how long before your appointment you want to be reminded. (You can get your reminder 15 minutes, 1 hour, 1 day, or 2 days before your appointment.)
4) Once you set a date and time for your reminder, you'll also have the option of choosing whether you want your appointment reminder delivered by text or email.
5) Check to make sure you get a confirmation message, then wait for your reminder(s).
Q: What if I'm away from my birth control when my reminder arrives?
A: If you're busy or don't have your birth control with you when you get your reminder, no problem. Just text back 'snooze' and Bedsider will text you back in an hour—or you can text 'snooze _h' and they'll wait the number of hours you specify before the 'h' to remind you again. So, for example, if you know you'll be home in 3 hours and want your reminder to come then, you should text 'snooze 3h.' Just keep an eye on how late you snooze.
Q: What if I'm not into the cheeky messages?
A: If you want to opt out of the cheeky birth control messages, the Reminders app lets you select discreet reminders instead or choose to customize your reminder. The discreet reminder doesn't mention your method or the phrase 'birth control,' in case you prefer to keep your birth control on the DL.
Q: What if I forget to refill my birth control?
A: If you have trouble remembering to refill your birth control, Bedsider can help with that too. If you sign up for a birth control reminder through the app, you'll have the option to set a refill reminder.
Bedsider has a birth control information line (and it's free)
Bedsider wanted to make their birth control info available for folks without an internet connection or a smartphone, so they set up a free, automated phone service. Give it a ring any time, day or night, to learn about some of the most common birth control methods in English or Spanish—the number is (888)321-0383. Of course there's more detail on Bedsider.org, but the phone service offerings are easy to understand and pretty comprehensive.
And there's more (especially if you have a smartphone)
Smart phone users can access just about every part of the website on Bedsider's mobile site. You can see information about all the birth control methods, read questions, and use the free birth control finder. You can also watch videos and read Frisky Fridays and other articles on your phone.
If you're not a smartphone user, you can subscribe to get Frisky Fridays and/or Provider Perspective articles sent to you via text or email. If you choose the text option, Bedsider will send a text message with a teaser and link, but you'll have to go to the website to actually read the article. If you choose email you'll get the article in you inbox.
Have a question you don't see covered here? Shoot us an email or leave your question in the comments.
—————————————————————————————
Connor Davies is the Assistant Coordinator of the Bedsider U program and a happy implant user. She previously worked as a Sexual Health and Reproductive Education Peer Educator at the University of Maryland Health Center and led the Bedsider UMD representatives. She is a proud Maryland girl and once shucked and ate 50 oysters in 35 minutes. She loves to cook and crochet and hopes that her passion for sexual health can balance out her old lady tendencies.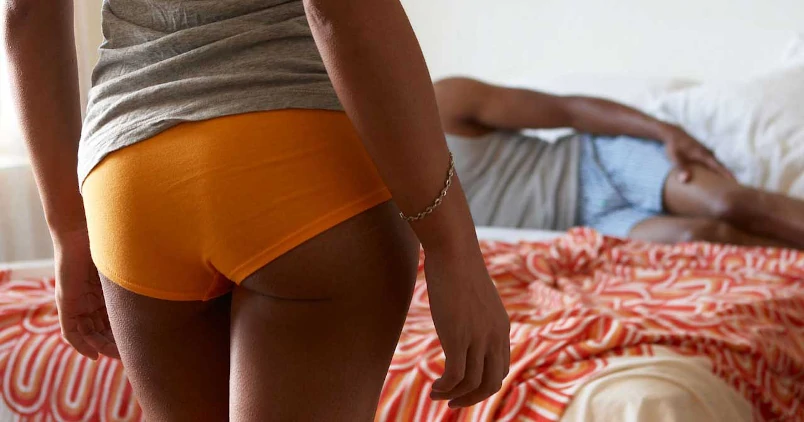 Subscribe to Frisky Fridays
Heat up your weekends with our best sex tips and so much more.