Is PrEP right for you?
If you're at high risk for HIV, PrEP might help reduce your chances of infection.
Thanks to major scientific advances, HIV is more preventable than ever. But even with all of the available options, people between the ages of 13 and 24 accounted for about 22% of all new HIV cases in the United States in 2015. If you're sexually active, it's more important than ever to stay informed about preventing HIV and other sexually transmitted infections (STIs).
You may already know about some HIV prevention options, but there are probably more than you realize. Both internal condoms (a.k.a. female condoms) and external condoms (a.k.a. male condoms) work to reduce fluid exchange during sex, which prevents HIV and STIs from passing between partners. Getting tested for HIV and other STIs with your partner(s) is another way to reduce the chances of getting HIV. And if your partner is living with HIV, you can talk to them about exploring treatment as prevention (TasP). People who use TasP are taking their HIV medication consistently in an effort to reach the status of having an "undetectable" viral load. You can find more information on TasP from the Prevention Access Campaign.
PrEP, or pre-exposure prophylaxis, is a newer method of prevention for those who are not HIV-positive, but who are at high risk of getting the virus. It's a pill taken once a day, and when taken consistently, it has been shown to be over 90% effective at reducing the risk of HIV infection. It is important to note that PrEP is less effective if not taken consistently, so taking it daily is key. We've written about PrEP before, but we wanted to give you even more information on deciding whether or not it's right for you.
What do you need to know about PrEP?
PrEP does not prevent other STIs or pregnancy, so it should be used with condoms and other prevention methods for greater protection.
PrEP is only available by prescription from your health care provider.
PrEP must be taken as prescribed (daily) to be effective. If you use PrEP you must be committed to taking the pill every day and seeing your healthcare provider every 3 months for follow up.
PrEP can cause side effects like nausea in some people. If you take PrEP and experience side effects that don't go away, tell your health care provider immediately.
The only medication approved for PrEP is Truvada.
Who might consider taking PrEP?
There are pretty extensive guidelines for providers on who would benefit most from taking PrEP. It works best for the following folks:
Anyone who is regularly having sex with an HIV-positive partner.
Men who have unprotected sex with men or have been diagnosed with an STI within the past six months.
Anyone who doesn't always use condoms when having sex with partners known to be at risk for HIV.
Anyone who has, within the past six months, shared equipment to inject drugs or has been in a treatment program for injection drug use.
Who can prescribe PrEP?
While you do need a prescription to get PrEP, you don't have to see a special doctor. If you already have a primary care provider, they may be a great place to start. If you don't, or if you'd rather go to someone different, PleasePrEPMe.org can help you find someone to suit your needs. You may also be able to get the medication through an online medical screening and mail order prescription service like Nurx and PlushCare if you live in an area with no easily accessible PrEP providers.
How should you approach your provider about PrEP?
Having open communication with your provider is important. But it's not always easy. If you feel uncomfortable talking to your provider, or even judged by them, switch to someone you feel more comfortable with. You deserve a provider who is willing to listen to you, who attempts to understand you, and who works to support your choices about your body.
It's also helpful to remember that not all providers have PrEP on their radar. That's changing, but you may find that your provider needs more information. There is a lot of helpful advice on talking to your doctor about PrEP.
How do you pay for PrEP?
Most health insurance plans—including Medicaid, Medicare, and many private insurance plans—cover PrEP. If insurance isn't an option for you, there are medication assistance programs that can help people pay for their medicine. Some states also have clinics that serve uninsured and/or undocumented patients and can provide PrEP-related medical care.  If you're looking for resources in your state, browse our resources to find local providers and organizations.
If you're on someone else's insurance, you still have the right to confidential health care. Private insurance companies often send bills and "Explanation of Benefits" paperwork to the policyholder (the person whose insurance you are on). In some cases, calling and asking your insurance company not to send the paperwork can solve the issue. States like California, Colorado, Massachusetts, and Washington, have created a way for patients to ensure confidentiality. For example, in California, patients can complete a form and send it to their insurance company to make sure their information remains private. While this area of health reform is still unfolding, there is an ongoing conversation about how to protect people who get their insurance coverage from someone else.
What if you're under 18 years old?
For anyone under 18 years old, you have the right to get tested for HIV and STIs in all 50 states (and D.C.) without a parent's consent. And in many states, PrEP is accessible for youth under 18 without a parent's consent. If you think your parent(s) may be supportive of you utilizing these services, consider including them in your decision-making process. If they're not supportive, or you don't feel comfortable sharing, you still have options to access HIV/STI testing as well as PrEP.
When it comes to PrEP, and HIV prevention in general, there's so much more to share. You can connect with us and other PrEP users on HIVE's blog. You can also check out the CDC PrEP resources page, PrEP Facts, PrEP Facts Women's and TransMSM Facebook groups.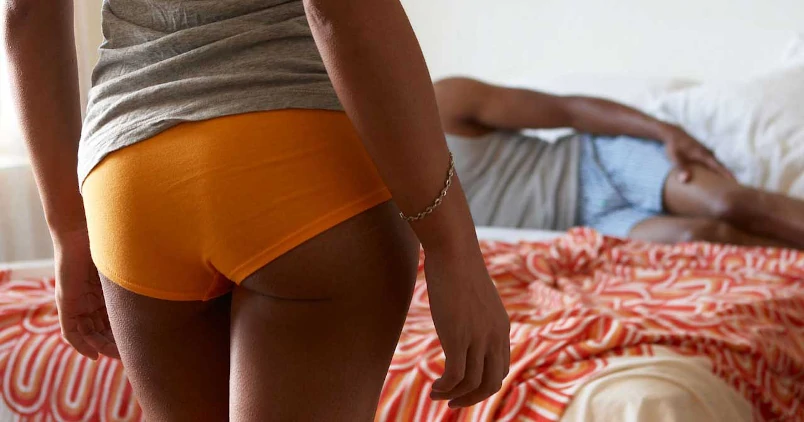 Subscribe to Frisky Fridays
Heat up your weekends with our best sex tips and so much more.