How to get tested (and treated) for STIs without leaving your house
Telehealth options for STI testing can make life easier
No one likes getting tested for sexually transmitted infections (STIs). You have to talk about your sex life with a stranger. (Or, worse, the same health care provider your mom goes to.) You have to make time for, schedule, and go to an appointment. Then you have to have swabs and/or blood taken, neither of which is at the top of anyone's "fun things to do" list. But in the age of telemedicine, a few companies are making it easier than ever to get tested.
One such company is Nurx.
The first part of the STI test that they've done away with is the whole look-into-another-human's-face-and-tell-them-all-about-your-sex-life part. Instead, Nurx offers text-based check-ins.
"We're not like the companies that ask you to get on a video call," Dr. Julie Graves, MD, MPH, PhD, and Associate Director of Clinical Services at Nurx says. "Those require scheduling. And with STI testing, it means you have to get on a video and look at someone. Instead, we allow patients to 'talk' on an app on their phones, at the pace that they want."
One of the advantages of this type of communication, Dr. Graves says, is that people feel more comfortable talking about their sexual history via text than in person. She also points out that most in-person doctor's visits are 10 minutes on average, which isn't always enough time to get all of the needed information. Texting, on the other hand, gives everyone the time they need, for up to a year after the initial consultation.
If you're not sure which tests you need—Nurx offers a range from a test for the three most common STIs, plus HIV, to a full workup—the medical provider might ask about what happened or what exposure you had. But if you text and say "I want the chlamydia test," you can get it without having to explain why you want it. So while you have to have a "consultation," that can be as short as requesting a specific test.
"What we want to do is take the barriers down," Dr. Graves says. "We want to make it so it's accessible to people, no matter how difficult it is to communicate about STIs."
Speaking of accessibility, Nurx takes most health insurance. With insurance, each kit is $75, plus a $15 medical consultation fee that includes unlimited follow-up texting. Without insurance, the cost ranges from $150 to $220. And while those prices aren't cheap, Dr. Graves points out that an in-person STI test, without insurance, usually ends up costing around $400 total.
The tests are sent out immediately after the medical consultation, using two-day shipping. Each one comes with instructions on how to give a blood via a finger prick, a urine sample, and/or a throat and vaginal swab, depending on what you're testing for. Seal it up, send it back, and then wait for your results to come via their app. If you test positive, your health care provider will take different steps depending on what you have.
For chlamydia and trichomoniasis, Nurx will send a prescription (plus one for your partner) right to your local pharmacy. For gonorrhea, they will direct you to a provider in your area to get an injection. And for hepatitis B and C, as well as HIV, Nurx will help connect you with a provider nearby for next steps.
Of course, Nurx isn't the only company that offers online STI testing. Two other companies that offer STI testing that you can do completely at home are Everlywell and LetsGetChecked. These tests involve taking a urine sample or doing a finger prick at home, depending on which STIs you're testing for.
There are also telehealth companies that will set you up with an in-person lab visit if taking your own samples isn't appealing to you. These include Lemonaid Health and STDCheck.
With Lemonaid, their telehealth providers order a test for you at a local lab, then you make an appointment, and then you can go in to give a urine sample for gonorrhea and chlamydia tests. You get your results in three to five days and if you test positive, they'll prescribe the appropriate medication. The test and consultation comes in at $55, with an additional cost for treatment if you need it.
STDCheck also requires an in-person lab visit, but it offers the widest range of choices, from $24 for a single Hepatitis A test to $198 for a 10 test panel. They also offer a souped-up version for $329 that includes HIV RNA early detection, for people who are especially concerned about that STI. And they promise results super fast—within two days of visiting the lab.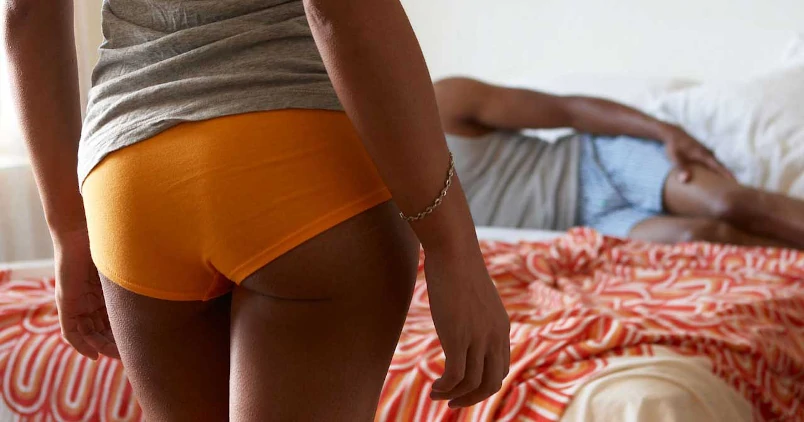 Subscribe to Frisky Fridays
Heat up your weekends with our best sex tips and so much more.