4 ways to make 2015 the best year ever
Kiss 2014 goodbye and kick off 2015 with a bang! (Puns totally intended.)
Whether or not you're into resolutions, the new year is a great time to reflect on what you want. Health, wealth, love, amazing sex…If you set your mind to something, we know you can achieve it. Here are four ways to make this year the best. For real.
1. Take your sex life to the next level.
We've got lots of ideas in this department. But great sex is about more than the sex itself…
Communication: Communication is key to a healthy sex life. You should never be ashamed to talk openly with your partner, health care provider, or other VIPs in your life about sexual health. Great communication can even heat things up in the bedroom. Talking with your partner about the things that turn you on—and the things that don't—will keep you both safe and satisfied.
Birth control: Even if you're not having sex right now, it's good to have birth control covered—because you never know what, or who, the new year might bring your way. If you don't have a birth control method, now is a perfect time to explore your options. If you're on birth control but not thrilled with your current method, don't settle for less—try a different one.
STIs: STIs are really common. And contrary to popular myth, you usually can't tell if you or your partner have one since the most common STI symptom is no symptoms at all. So whether or not you're in a relationship, make sure you're on intimate terms with STI testing and condoms.
2. Work. Play. Get s*%# done.
Setting goals and achieving them feels great. So does letting your hair down and having fun. Why not do both?
Plan a trip, impress the hell out of your boss or professors, or take on a new hobby or project in your spare time. On the play side, channel your inner Holly Golightly and throw an amazing party or take yourself on the best date ever. Drinking? Here are some tips for partying safer.
3. Make sure your health care is covered.
There are some excellent reasons to be on top of your health insurance situation. For starters, most health insurance plans now cover all kinds of great benefits like well-woman visits and birth control with no out-of-pocket costs. Plus, there's a penalty for not having insurance. And getting covered is easier and more affordable thanks to the Affordable Care Act (a.k.a. ObamaCare).
Open enrollment for the health insurance marketplace lasts until February 15, 2015, so this is the time to shop for plans if you don't have insurance and to update your information and think about whether you'd like to switch plans if you do. (BTW, if the idea of dealing with insurance stuff on your own feels overwhelming, find someone who can help.)
4. Focus on relationships.
Figure out what kind of relationships are most important to you this year and devote some energy to making them (even more) awesome. Whether you're getting serious with someone special, focusing on friends or family, or dating and keeping things light, connecting with others feels great and keeps you healthy.
Your relationship with yourself is important too, so think about what makes you happy and bring more of those things into your life. Destress, green your sex life, eat delicious things, get fitter, seek inspiration, and share your ideas for making 2015 amazing in the comments.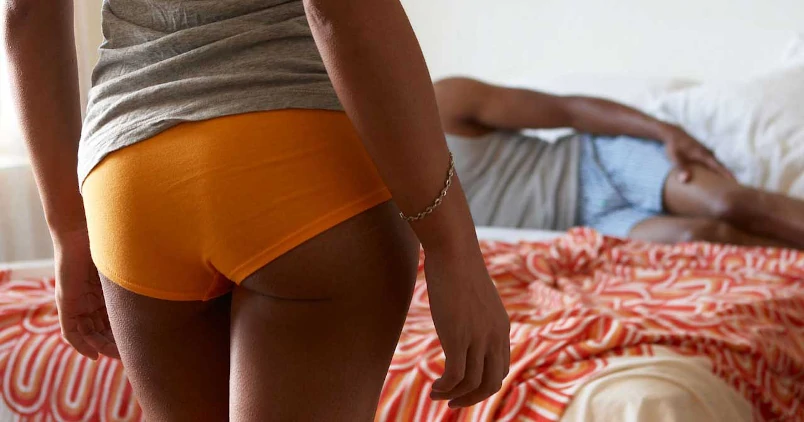 Subscribe to Frisky Fridays
Heat up your weekends with our best sex tips and so much more.