BTW, you should get tested: How to tell someone you have an STI
Whether you want to break the news directly or with an (anonymous) e-card, email, or text, STI notification services can help.
Sex is awesome—sexually transmitted infections (STIs) are not. Unfortunately, STIs (a.k.a. STDs) are pretty common, so it's a good idea to get tested regularly. But what do you do if the test reveals that you have an STI?
Step 1: Get on top of your health, Step 2: Share the (uncomfortable) news
If you've been diagnosed with an STI, the first thing to do is get any medical care you need. Next you'll need to alert past or current sexual partners that they may have been exposed. It's not just polite—it's the right thing to do for their health and the health of their past, present, and future partners.
Some STIs, like chlamydia and gonorrhea, are easy to test for and curable—but you want to catch them early. Good news: if you find out you have chlamydia or gonorrhea, your health care provider may be able to give you medication for your partner too. (This is called expedited partner therapy). Other STIs, including HPV, herpes and HIV, are not curable but can all be treated to reduce their health impact over the long term.
All STIs are more dangerous if you don't know about them, which is why it's so important to tell anyone who may have been exposed. It can be awkward, but it's one of the most important ways to reduce the spread of STIs. Depending on what STI you test positive for, your provider may ask for information about current or past sexual partners who might have been exposed. In some cases—and if you provide their contact information—the provider or someone at the health department will confidentially contact those people and encourage them to get tested, while protecting your privacy and theirs. However, most of the time it's on you to contact partners who may have been exposed.
How do I tell someone they might have an STI?
Luckily, when it comes to telling someone they may have been exposed to an STI, you have a few options. The most obvious way is to tell them directly, either in person or over the phone. These conversations can be hard to have, but there are some great resources with tips to help you tell someone about an STI.
You can also email or text someone through your personal account or anonymously using an online service. These services can help you alert past or current partners about which STI they may have been exposed to and provide information about that STI and where to get tested. Here are a few of our favorite partner notification resources. Is there a great one we're missing? Let us know in the comments!
inSPOT
inSPOT lets you send e-cards to sexual partners about STI exposure. You have the option to add a short personal message—or you can send it anonymously—and you can email up to six people simultaneously to tell them they should get tested. You can select the specific STI they may have been exposed to from a list of twelve STIs or go with a general "get tested" message. You can also learn about STIs and find a nearby clinic for STI testing and treatment on the inSPOT website. Plus, inSPOT is available in seven different countries and three languages—English, Spanish, and French.
Don't Spread It
Don't Spread It lets you anonymously email or text a sexual partner with information about the STI they may have been exposed to. You'll have to create an account (but you don't have to include any personal or contact information), select one (or more) STIs from a list of thirteen, and enter the person's email or phone number. That person will get an email or text with a link to the Don't Spread It website, where they can find additional information on the selected STI, common symptoms, and where to find a clinic. The whole process is quick, easy, and incognito.
Yes we can
We totally get that the conversation can be difficult, but when services like these make it this easy to let someone know they may have been exposed to an STI, there are no excuses for leaving a partner in the dark. Even if you're upset with them for potentially exposing you to an STI, you should let them know. If your situations were reversed, wouldn't you want them to do the same for you, golden rule style? Some STIs have no symptoms, so they just keep on spreading when people don't get tested and treated. Tipping someone off to get tested can help break this cycle and lead to safer sex for everyone.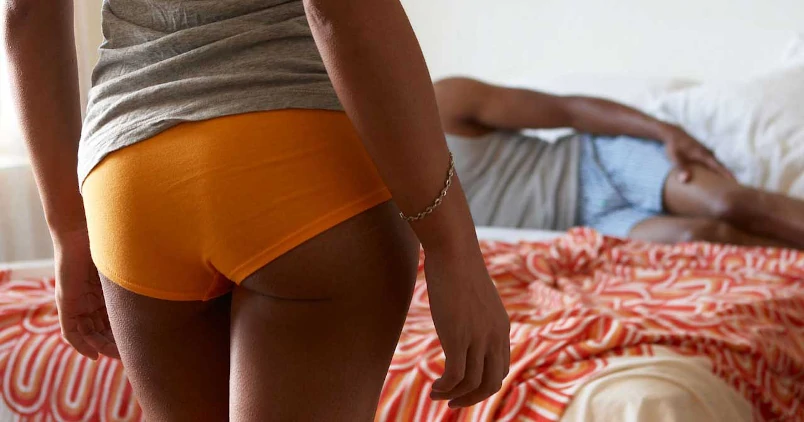 Subscribe to Frisky Fridays
Heat up your weekends with our best sex tips and so much more.