Goodbye waiting rooms: How to get health care online
Get your prescription (including birth control) online using one of these telemedicine apps.
Too busy for a trip to see a health care provider, or live really far away from one? Using a telemedicine service (a.k.a. a "virtual visit" with a provider), you can skip the waiting room and communicate with a provider using your phone or computer—from home or any other private location. Although it doesn't work for all health issues, telemedicine is an easy, safe, and affordable option for straightforward care like prescribing birth control. We're big fans of making health care easier to access and more affordable (especially when it comes to birth control).
How does it work?
Some of these services involve Skype-style video chats with a qualified medical provider, while others only require you to complete a short health questionnaire online. Either way, it means all you need to get a prescription is an Internet connection and a few minutes. These telemedicine services charge a small fee, but the cost is often less than the copay to visit a provider in person. Plus, you save time and money since you don't have to go anywhere or wait for a provider to see you.
Pro tip: You'll need to know your blood pressure to get your birth control prescribed online, so check it the next time you're at the pharmacy.
Here are a few telemedicine services you can use to get prescriptions for birth control and other health care needs.
Lemonaid
Lemonaid is an online prescription service that lets you get birth control and other prescriptions. Using the Lemonaid app or website, you can choose from over 100 brands of birth control pills and get a prescription for a three-month supply. You can use Lemonaid to get prescriptions for other types of medication too, including treatment for UTIs, acne, and the flu. The process is quick and simple: select the brand you want, answer some health questions, and take a picture of yourself (to prove it's really you). Then select the pharmacy where you want to pick up your prescription and pay the $15 visit fee.
Requesting a prescription only takes about 5 minutes, and if you do it during business hours it will be ready at the pharmacy you select about 2 hours later. (Outside of business hours, it can take up to 24 hours.) You pay for the pills at the pharmacy, so your cost for birth control could be $0 with health insurance or as low as $9/month without insurance.
Cost to get a prescription: Flat fee of $15.
Accepts insurance? No.
Where is it available? Arizona, California, Connecticut, Florida, Georgia, Illinois, Michigan, New York, Ohio, Oregon, Pennsylvania, Rhode Island, Virginia, and Washington.
What days/times is it available? 7 days a week, 24 hours a day.
App: The Lemonaid app is available for Android or iOS Apple devices.
Maven
Maven is a digital clinic designed to make health care easier for women. Tell the Maven app what kind of care you need, then pick from a list of qualified health care providers and schedule a video appointment. You can book a visit for birth control or a variety of other health care needs, from nutrition to mental health counseling. Appointments are available for the same day or later that week, and time slots for appointments range from 10 minutes to a full hour.
You'll know the cost when you book the appointment, and 10-minute appointments start at $18 (which may still be cheaper than your copay at a provider's office). The appointments are Skype-style with a real provider, and you can use your iPhone, iPad, or computer for the video visit.
Cost for an online visit: $18 and up.
Accepts insurance? No.
Where is it available? Almost anywhere for visits, but prescriptions are currently only available for people living in New York, Connecticut, New Jersey, Maryland, and Washington, DC.
What days/times is it available? 7 days a week. Time varies based on provider availability.
App: The Maven app is available for iOS Apple devices.
Planned Parenthood Care
Planned Parenthood offers video visits to get mail-order birth control and tests for sexually transmitted infections (STIs) in select states. After you create an account through the app or website, you'll have a Skype-style video chat with a health care provider, which will take about 15 minutes. You can download the Planned Parenthood Care app or use your desktop computer for the online video consultation. Then you'll get a prescription and arrange to have the birth control or STI test delivered (in discreet packaging). The STI test looks for chlamydia and gonorrhea—and if you test positive for chlamydia, they can mail you the treatment medication too. Mail-order birth control is available through this service for the pill, the patch, or the ring.
Planned Parenthood Care accepts health insurance, including Medicaid, so the cost for the visit and the birth control or STI test could be as low as $0, or the regular copay your insurance company charges. If you don't have insurance, the visit is $25 plus the cost of the medication or test. (The test costs somewhere around $100.)
Cost for an online visit: $0 with insurance, $25 without insurance.
Accepts insurance? Yes.
Where is it available? Alaska, Hawaii, Idaho, Minnesota, and Washington.
What days/times is it available? 7 days per week. Hours vary by state.
App: The Planned Parenthood Care app is available for Android or iOS Apple devices.
Pandia Health
Pandia Health is an online birth control service that offers prescriptions, delivery, or both for residents of California. Using their site, you can choose from a wide selection of birth control brands for the patch, the ring, and the pill. They also offer emergency contraception. If you are looking for a new prescription, Pandia charges you $39 for a doctor's evaluation, which is done entirely online. If the doctor has any questions or concerns about your medical history, they will contact you for more information.
Pandia accepts insurance, which could make the cost of your prescription or delivery as low as $0—but the prescription evaluation is $39 regardless of your insurance situation. If you don't have insurance, Pandia may be able to help connect you with programs to help make birth control more affordable for you. Pandia's typical cost for the pill without insurance starts at $20/month.
Cost for an online visit: $39
Accepts insurance? Yes
Where is it available? California
What days/times is it available? 7 days a week, 24 hours a day.
App: Nope!

Pick up your prescription: Pharmacy or mailbox
If the service you choose provides only the prescription and not the actual medication, you'll have to go to your local pharmacy to pick up your medication. Don't feel like going out to get your prescription filled, or can't make it to the pharmacy? If you want to get your birth control prescribed and delivered without getting out of bed, use your zip code to find out which services will deliver birth control right to your door.
Is there a great telemedicine service we're missing? Have an experience you want to share? Let us know in the comments!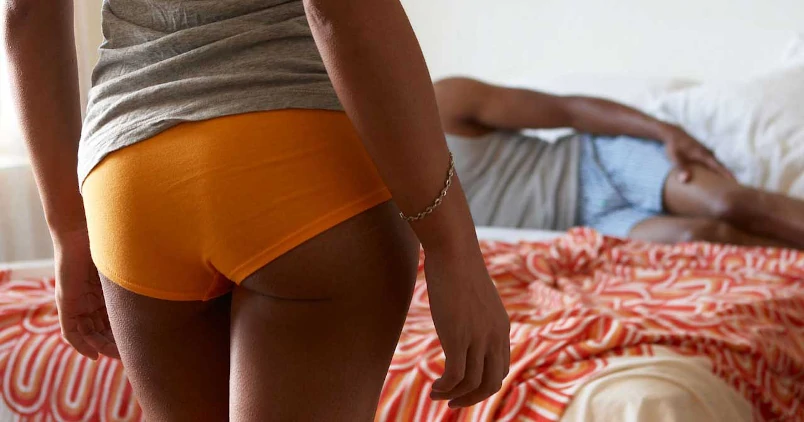 Subscribe to Frisky Fridays
Heat up your weekends with our best sex tips and so much more.