What should you bring with you to your abortion procedure (also called in-clinic abortion or surgical abortion)?
Medically reviewed Aug 2020 by Robin Watkins, CNM, WHNP-BC
If you're having an abortion procedure, the abortion provider you're going to should give you specific instructions about what to bring and do to prepare for your appointment, but make sure you bring:


Your insurance card if you have insurance and want to use it. 

A photo ID (you may not need this if you don't plan to use insurance). 

A form of payment the clinic accepts. 

A list of all of the medications that you take regularly, including vitamins and supplements. 

A list of any medical conditions you have. 

An extra pair of comfortable underwear (think: granny panties) that you can use a maxi pad with. 

Something to read or do (like knitting, a crossword puzzle, or coloring) while you wait.
Comfy clothes to leave in. You can wear comfortable clothes to your appointment (we'd recommend something without a tight waistband) and then wear the same clothes home, or you can change into comfortable clothes after the procedure. 

If your provider says you're allowed to drink clear liquids leading up to your procedure, bring the clear liquid of your choice — this could include water, apple juice, tea without milk, or sports drinks. If you're not sure if something counts as a clear liquid, ask someone at the health center. 

Money for public transportation if that's how you'll be getting home. If you are choosing to have sedation during your procedure, you'll need a support person to go with you on public transportation, ride with you in a cab or other ride service, or drive you home. 

A support person, if you have one. This person may be able to wait for you in the waiting room, or they may need to wait outside due to COVID-19 restrictions. They can also just come pick you up after the procedure. This will be required if you have sedation during your procedure.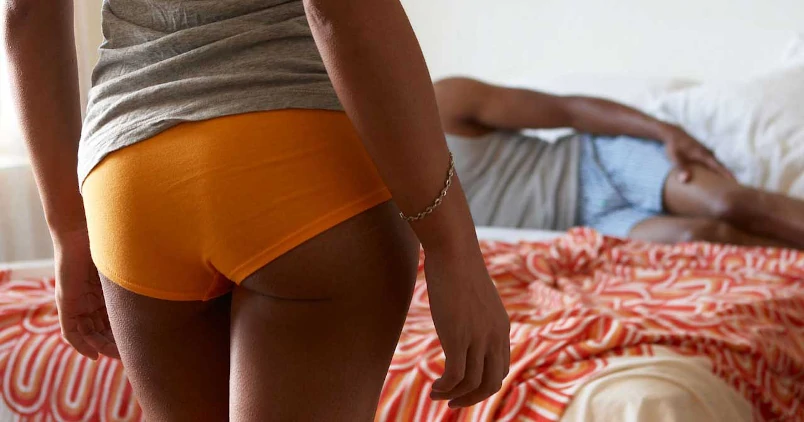 Subscribe to Frisky Fridays
Heat up your weekends with our best sex tips and so much more.