How painful is abortion?
Medically reviewed Aug 2020 by Robin Watkins, CNM, WHNP-BC
We would love to be able to tell you exactly what you can expect to feel during your abortion, but unfortunately there is no one answer to this question that will be true for everyone. Some people experience very little pain, like mild period cramps, and some people experience very intense pain, which feels more like the pain of the contractions you'd have when giving birth.

The type of abortion you have will affect how long you're in pain for and whether or not you can be sedated during the abortion. If you're 11 weeks (77 days) pregnant or less, you should have a choice between the abortion pill (also called medication abortion) and the abortion procedure (also called in-clinic abortion).

The other thing that may affect your decision if you're concerned about pain is that the abortion procedure itself only takes 5 to 10 minutes, while the abortion can take several hours if you choose the abortion pill.

If you have the abortion procedure, you may have the option to be sedated with IV medication. If you have "conscious sedation" administered this way you'll be awake but very relaxed, and the procedure should be virtually pain-free. If you have general anesthesia, which is a type of IV sedation that puts you to sleep completely, you won't feel or experience anything during the procedure—you'll simply wake up when it's over. If you're not sedated, the painful part of the abortion will typically only last five to ten minutes. You should be offered pain medication that you can take by mouth if you're not choosing sedation, and you may also be offered anti-anxiety medication that you can take by mouth. You will also have a numbing medication injected into your cervix.

Many people find that any cramping is gone by the time they leave the clinic, but you may experience some cramping or pain after the procedure. A heating pad should help reduce pain after the procedure.

If you choose the abortion pill, you can take over-the-counter pain medications or your provider may prescribe you pain medication for you to take at home. In addition to pain medicine, you may find that using a heating pad reduces pain. Other techniques like breathing exercises and meditation can also help with pain.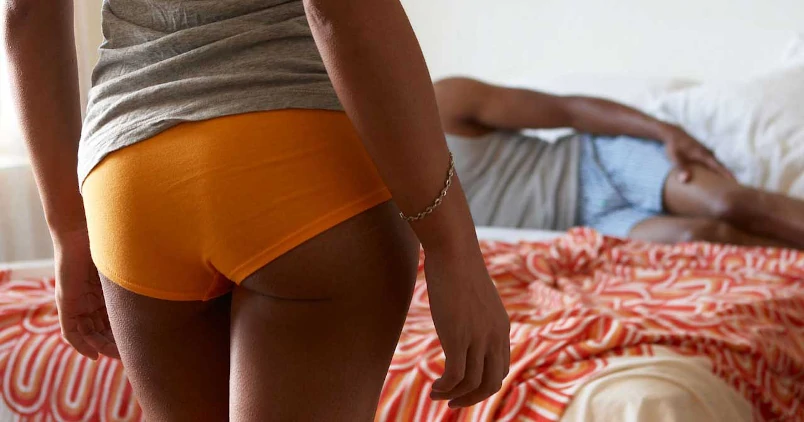 Subscribe to Frisky Fridays
Heat up your weekends with our best sex tips and so much more.