Birth Control
Implant (Nexplanon)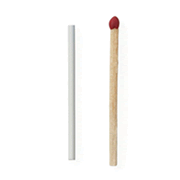 Hear real people share their very real experiences with different methods of birth control.
Implant (Nexplanon)
Rosa, 21, implant
"A "three-year thing" fits perfectly in my schedule."
Jan 12, 2010
Updated: Jun 24, 2015
Rosa, mother of a 2 year old, has side effects from the implant. But you know what? She's happy about all of them. No periods. Better sex. And weight gain. Yep, that last one's a plus for her, too.