Birth Control
Implant (Nexplanon)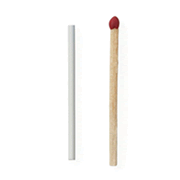 Hear real people share their very real experiences with different methods of birth control.
Jan 12, 2010
Updated: Jun 24, 2015
Before the implant, Ashley had "PMS times a million." Now the migraines and mood swings are gone. Plus, the implant is always there so she's ready to go—if you know what we mean—any ol' time. 24-7.