Say hello to TV's golden age of the antiheroine
They're strong, they're smart, they're hot as hell, and they're refreshingly real.
The Golden Age of TV has ushered in a new phenomenon—strong female characters we can admire for how they carry themselves in the boardroom (or prison cell, theme park, or doctor's office) and the bedroom. No longer are women portrayed as one-dimensional accessories to the male lead characters who get to have all the fun.
The shows in this list provide a diverse roster of heroically-complex leading ladies. They may not always do the right thing or sleep with the right person, but we love them for living life at full-tilt, their way. Our truth is now being reflected in the stories and characters on our screens: women have brains as well as libidos to feed.
Girls
This show is smart, fearless, timely, and so funny. And in the process of being all of those things, it has created its own definition of sexy. The main character, Hannah (much like Lena Dunham, the show's writer/director/actor), has a unique form of self-expression, baring her soul and body without shame. Whether she's wearing a bikini to hike deep in the woods when everyone else is fully-clothed or playing naked ping-pong with a random lover she met in a coffee shop, Hannah gives us a fresh (maybe raw is a better word) perspective on strength and beauty through the lens of humor, vulnerability and honesty.
Scandal
Olivia Pope is a hot, unflappable, whip-smart D.C. crisis manager who has a VIP pass to the Oval Office and the President's bedroom. She speaks multiple languages, has the closet of Anna Wintour, subsists miraculously on popcorn and red wine, and makes big decisions (sometimes bad ones) on a daily basis—to take care of a client, rescue a colleague, or quench her own desires. Oh, and she's black. With characters like Olivia, the show's creator, Shonda Rhimes, has made it clear that women of color can change the face of network TV—and it looks incredible.
The Americans
Everyone knows spies are hot, but Keri Russell and Matthew Rhys as married Soviet secret agents during the Cold War in The Americans are en fuego. Their smoldering partnership is built on mutual respect in the field and palpable chemistry—in the bedroom, in the front seat of a 1980 Buick Skylark, in the middle of a gruesome murder, in the middle of unloading the groceries, or in laughably accurate '80s disguises. It doesn't hurt to imagine them as real, off-screen lovers (which they are) either.
Orange Is the New Black
OITNB is girl power in a fishbowl. It's the story of Piper, a privileged thirty-something whose drug-dealing ex-girlfriend threw her under the bus and landed her in a women's prison. The show is chock full of strong-willed, complicated, sexually-frustrated women trying to make a life for themselves in prison. There's lots of sneaking around and hacking the system to get some private prisoner-on-prisoner action, or just intimacy, under the glare of a motley crew of prison guards. One of the coolest aspects of the show is that it's not just about Piper—each woman gets a turn in the spotlight.
Westworld
This show is, in a hyphenated word, creepy-hot. Set sometime in the future, somewhere deserted and dusty with lots of cacti, Westworld is a theme park run by eerily realistic and often extremely attractive artificial humans called "hosts." As hosts, Evan Rachel Wood, the wholesome frontier woman, and Thandie Newton, the head-strong madam, give riveting, threatening performances that blur the line between woman and machine. Maybe the future isn't just female—it's female cyborgs.
Jane the Virgin
CW gets bonus points right out of the gate for this award-winning show's hilariously madcap premise: a religious young Latina virgin gets knocked up after being artificially inseminated by mistake. Jane the Virgin is a satirical rom-com in the telenovela style that skillfully portrays a healthy approach to sexuality and tackles sticky sexual situations for a young audience without getting too advanced too soon.
Insecure
This show's title feels ironic when you consider the talent both in front of and behind the camera. Issa Rae's comedy is based on her best-selling memoir The Misadventures of an Awkward Black Girl. Then they've got co-creator and comedian Larry Wilmore, singer and actress Solange Knowles, Grammy Award-winning singer-songwriter Raphael Saadiq, and producer and director Melina Matsoukas. Insecure is a show about being a little unsteady when you're young and single out there in the big city, but it's also about something we don't see often enough on screen: black female friendship. Being awkward—in love, in life, in work—is way more fun with friends.
Jessica Jones
You wouldn't expect a Marvel Comics superhero who has super strength, the power of flight, and resistance to injury to be a survivor of sexual assault with PTSD who prefers to lean on her brain rather than her brawn to fight crime as a private detective. But Jessica Jones wasn't always superhuman, and the layers of her past and how she navigates them are what make her story so compelling, relatable, and badass. Jessica was the first character written for MAX Comics, in 2001, which was basically a way to create rated-R Marvel Comics. The show is sexy and fun to watch because it's allowed to get dark, complicated, and explicit.
Zap! Pow! Slap! Mwah. Pssst. Mmmm. Long live the unconventional heroine. Grab some popcorn and enjoy, and tell us about your favorite TV shows—newcomers and oldies—in the comments.
— Mary Michael Pringle uses language, storytelling and whatever means are necessary to bring brands to life. She helps companies like Intel, Visa, Scion, Converse, Kate Spade, and Jamba Juice find their voice (the one that sounds like a human is speaking) so they can make real, meaningful connections with their audiences and ride off into the sunset together. She cherishes any opportunity to connect with other women and celebrate their collective womanness.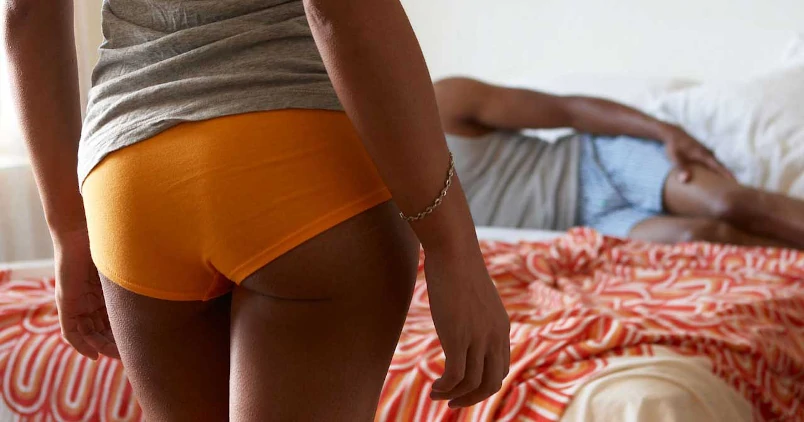 Subscribe to Frisky Fridays
Heat up your weekends with our best sex tips and so much more.