Saying yes to sex? Then say yes to the test!
With great sex comes great responsibility—so if you're getting it on, make sure you're getting your test too.
Did you know that one in two sexually active people get an STI by age 25? Yup—odds are good that about half of the people you know will have gotten a sexually transmitted infection (STI, a.k.a. STD) by the time they're a quarter of a century old, and yet you probably can't name more than a handful off the top of your head. That's okay—most of us can't, probably because there's still such a major stigma around STIs. And that's what the campaign YES Means TEST aims to change.
The American Sexual Health Association (ASHA) launched YES Means TEST with two goals: Fighting some of the stigma around STIs and getting more people tested. They've set up a site that lists information about STIs—including the fact that many STIs have no symptoms and that only 12% of young people were tested in the past year. The site also offers a search tool with info about what tests are available at clinics in your area.
Why say yes to the test?
Aimee Holland is a nurse practitioner who works with college students at the University of Alabama at Birmingham. In her practice, she frequently sees students who have one of three most common STIs—chlamydia, gonorrhea, and trichomoniasis.
"I'm a big advocate for being screened and reducing the stigma of being screened," says Holland. "I can't tell you how many times I've had women come in and I've identified an STI and they didn't even know it."
For example, Holland sees a lot of women who don't realize that bleeding after sex is a symptom of chlamydia. That's what tipped off Lauren, 26, that something might be wrong a year ago. She'd had sex with a new partner who took off the condom during sex without informing her. In the week after, Lauren started bleeding. Confused, she went to the gynecologist—and found out she had chlamydia.
"If you think something's wrong, go to the doctor," Lauren says. "It's the only way you'll know."
After getting diagnosed and treated, Lauren did two things: She informed her (former) sex partner and she talked to her friends about it. The guy didn't respond well—he lashed out and slut-shamed Lauren, trying to make her feel "dirty and ashamed."
"The only reason people do that is because of the stigma," Lauren says. "But it's just a bacteria that goes away."
Lauren made the choice to speak with the guy directly, but there are lots of other options for letting someone know you have an STI. Her friends were a totally different story. When Lauren opened up about her experience, she discovered that a lot of her friends had been diagnosed with an STI themselves—and that plenty of them had also had chlamydia.
While STIs like chlamydia are curable with antibiotics, others stay with you for life—but even those can be managed if you know you have one. Undiagnosed STIs can lead to infertility, cancer, and other health problems, so it's always best to know what you're dealing with.
What's the best way to reduce your STI risk?
Here are four things you can do to protect yourself and your partners from STIs.
1. Always get tested if you think something might be wrong.
2. Get tested regularly, even if everything looks and feels fine. (Remember: Some STIs don't have any symptoms.)
3. Use condoms. Every time.
4. Check out this video of real people talking about how they protect themselves and their partners from getting an STI for a little inspiration.
So say "Yes!" to the test. And if you're still on your parent's insurance and don't want them to find out, no worries! YESmeansTEST.org can direct you to clinics that will do testing for free. No reason for mom to ever know.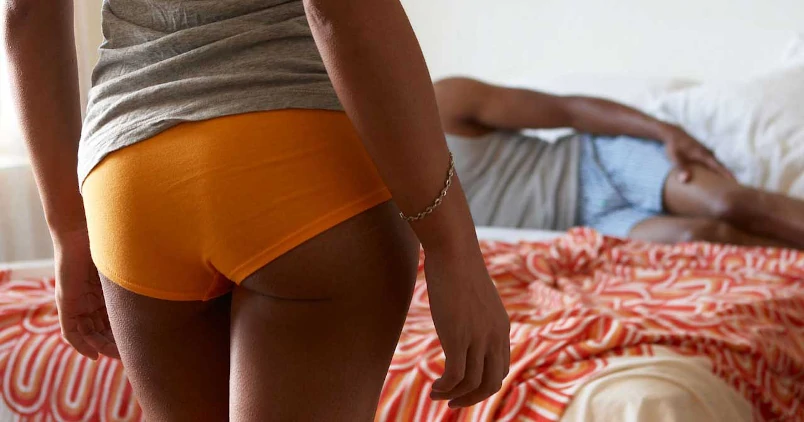 Subscribe to Frisky Fridays
Heat up your weekends with our best sex tips and so much more.