Adoption 101: How does adoption work?
For anyone pregnant and considering adoption as an option, here are some basics.
If you're facing an accidental pregnancy, parenting and abortion might feel like your only two options. Maybe you've heard of adoption, but have only seen the process on TV shows like Teen Mom or This Is Us. We're here to tell you that adoption is an option which, like the other options, has its pros and cons. To shed some light on the process, here's an overview of what you should know, with links to four more supporting articles.
What will adoption mean?
Choosing adoption means that you make a legal agreement to give all your parental rights to the adoptive parent or parents. While there are many different types of adoption, research has shown that open adoption, where adoptees having ongoing contact with their birth parents, is best for everyone involved. Open adoption gives everyone way more contact than closed adoption, but it is not shared parenting. Once the baby is born and legal documents are signed and filed, it's permanent—you no longer have parental rights. So, it is extremely important to be as sure as possible that this is the right choice, or at least the "right-est" choice, for you.
Some people might mistakenly think that considering adoption means you don't care about your child, but that's simply not true. Parents of all kinds, including those who choose to make an adoption plan, must make difficult decisions based on their circumstances and the options that exist in challenging situations. Adoption can be a loving and responsible choice, made with a child's best interests in mind.
Finding adoption support
If you decide to explore adoption further, you won't go through it alone. Your first step will be to find an ethical adoption provider who will review all options—parenting, abortion, and adoption—to help you be as certain as possible in your decision. Beware of a provider who tells you adoption is the "best option." Even if you don't yet know what you want to do, someone else cannot tell you what's best for you. As you make this decision, you deserve to have an experienced, unbiased companion who will walk with you, but not tell you which way to go. Check out "Who can help you explore an adoption plan?" for more info on exactly the kind of adoption provider you'll want in your corner.
Picking the right family
Once you've selected an adoption provider, you will begin looking for a family for your baby. There are far more people waiting to adopt than there are babies being placed for adoption, so you can be picky (and you should be). Ask your adoption provider tons of questions about the screening process, and share your own potential parent "must-haves." Don't be afraid to speak your mind. There's no magic formula, but here are my top three suggestions for who to look for:
People you genuinely like.
People who are committed to open adoption.
People whose values are similar to yours.
"Choosing an adoptive family" will give you more information on how to narrow down your options and make the choice that feels best.
After you give birth
Even if you feel confident about adoption and the family you've chosen, most birth parents report lots of conflicting emotions after giving birth. Though there will be tons of paperwork throughout the pregnancy, nothing you signed while pregnant can take away your rights as a parent. Nothing. You're allowed to take your time and think it all through again. This is an incredibly big decision.
If you decide not to raise your baby, you'll sign documents after your baby is born that terminate all your rights to parent. Once you have done this, you can't change your mind. The adoptive parents will go to court several months later to finalize their rights as your baby's legal parents. In "The ups and downs of open adoption," we have more information on navigating these new relationships.
Finalizing the adoption paperwork isn't the end of the road. In fact, it's the beginning of a lifelong journey that will forever change your life and the life of your child. As you proceed with care and thoughtfulness, know that you deserve unbiased support and companionship for as long as it takes to process your choice. In "Healing after placement," we dive into the emotions involved in choosing adoption and share resources for further support.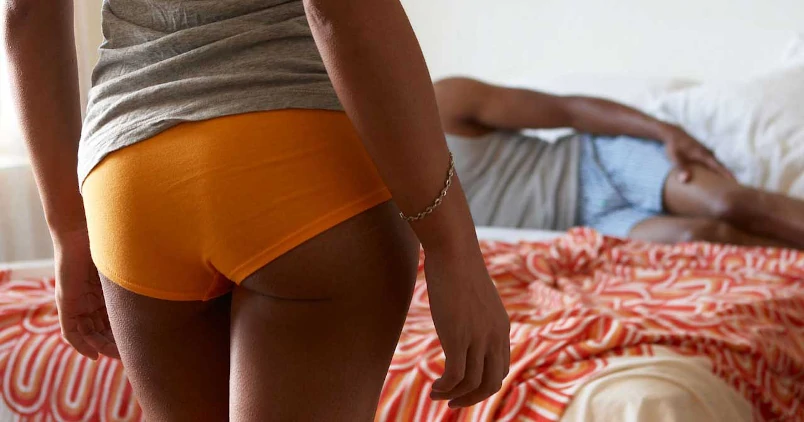 Subscribe to Frisky Fridays
Heat up your weekends with our best sex tips and so much more.