Adoption 102: Who can help you explore an adoption plan?
Here's how to find someone you can trust to help you on an adoption journey.
There's a lot to consider when thinking about placing your baby for adoption. The good news is you don't have to do it alone. Adoption is an industry, and there are thousands—maybe tens of thousands—of professionals and organizations working with expectant parents considering adoption.
Google "place my baby for adoption," and the first results will be advertisements that adoption agencies, facilitators, and lawyers have paid to have featured. This doesn't necessarily mean these advertisers are bad news—but the reality is that adoption is often a money-making business, so it's good to be aware that the priority for some adoption providers may be their business's bottom line.
Here are the four types of voluntary adoption provider programs:
1. Adoption agencies. These are groups of professionals licensed by states to provide all adoption services, from exploring options, to providing emotional support, to finalizing paperwork. Most states require agencies to be non-profit, but there are exceptions.
2. Adoption attorneys. These are lawyers focused on the legal aspects of adoption, with fees that profit the attorney or firm. Although adoption attorneys are paid by the potential adoptive family, they sometimes claim to fairly represent both the adoptive and expectant parents (which some people might see as a conflict of interest).
3. Non-profit adoption facilitators. These groups of adoption professionals help birth parents look at their options and match with possible adoptive parents, offering support throughout the adoption process. Facilitators don't handle legal paperwork—they work with attorneys or agencies for these services.
4. For-profit adoption facilitators. Same as above, except the fees they collect from adoptive families become profit for the individual or organization.
Each of these types of professionals/organizations charge fees to adoptive parents. Non-profit facilitators and agencies are required to reinvest the money they collect into their organization's mission. Attorneys, for-profit facilitators, and for-profit agencies keep the money as profit.
As an expectant parent, you will never be asked to pay any money to an adoption provider. Adoptive parents, on the other hand, will pay fees—sometimes up to $50,000—for the chance to adopt a baby. It's possible that some adoption providers may be more worried about making money than about supporting the people they're working with without agenda or pressure. This is why you'll want to find the most ethical adoption professionals you can.
Finding someone ethical
With all of the options available, it's important to know your rights. If you speak with adoption providers from an empowered place—knowing what to expect and how you deserve to be treated—you'll be able to screen out those who seem shady. As you interview different adoption providers, you have a right to:
Explore ALL your options—parenting, adoption, and abortion—without pressure.
Ask for parenting and family preservation referrals if you might wish to parent your child. Ask the adoption provider what they would do if you decided to parent.
Know the fees that the adoption provider charges the adoptive parents, when they will be charged, and what happens to the fees, including if you change your mind.
Ask which basic living and pregnancy costs the adoption provider can cover while you're considering an adoption plan and what happens if you accept this help but decide not to place your baby for adoption.
Ask whether the adoption provider restricts expectant parents from viewing profiles of certain types of adoptive families. Some agencies will only present profiles of families of a certain religion or families with a mom and a dad.
View profiles of families who share your child's racial identity. If an adoption provider tries to say that Black, Latino, or Asian families don't adopt, don't believe them. The provider probably doesn't have these families available and doesn't want to lose your business.
Be called a mother or father, or expectant mother or father, rather than a birth mother or birth father, until your child's placement for adoption has happened.
Be educated about the short- and long-term emotional effects of adoption—for you and for your child.
Be educated about the benefits of open adoption (instead of closed adoption) for everyone involved, especially your child. Learn whether your state has a standard agreement for post-adoption contact (with enforceable contact agreements) between birth and adoptive families.
Request referrals for an independent therapist or mental health counselor who has no connection to the adoption provider.
Request referrals for independent legal counsel, a lawyer who has no connection to the adoption provider or the adoptive parents.
Remember your power
There are ethical and unethical people in every profession—adoption is no different. If your adoption provider rubs you the wrong way or seems hell-bent on getting you to place your baby through them, review these rights. Trust your gut. And, if you need to, find someone else.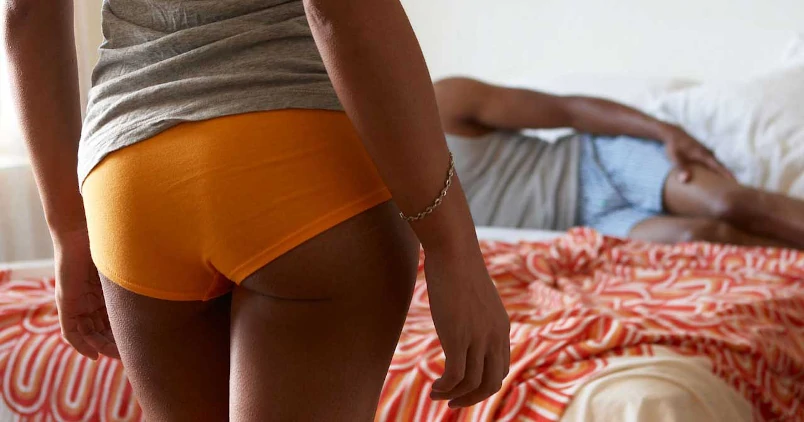 Subscribe to Frisky Fridays
Heat up your weekends with our best sex tips and so much more.