Adoption 103: Choosing an adoptive family
If you're considering placing your child for adoption, choosing an adoptive family is a big responsibility—and a great opportunity.
After you've made the choice to explore placing your child for adoption, you have two more important choices to make: You'll have to find a trustworthy adoption provider and choose an adoptive family.
While choosing adoptive parents for your baby may feel like a huge decision, it's also an opportunity to find the best family for your child and to pick people with whom you can imagine having a long-term relationship. In rare circumstances, expectant parents can feel so overwhelmed by the process that they ask their adoption provider to choose a family for them, but most expectant parents want to be very involved in the process.
Finding adoptive families
There are four common ways to find potential adoptive families:
1. Kinship: When someone in your extended family adopts and raises your child.
2. Social network: When someone in your larger social network who is looking to adopt connects with you through shared contacts.
3. Adoption provider: When your adoption agency, facilitator, or attorney shares their pool of dozens (or even hundreds) of families they consider qualified to adopt.
4. Matching site: When you use a website to find prospective families. In this case, the family's adoption provider will become your provider.
Aside from guardianships, all adoptive families must be screened, complete a home-study, and have cleared a criminal background check before a legal adoption can be finalized. However, not all families you'll find online or through agencies have completed all steps. You'll need to find out what has been completed before finalizing your choice.
Narrowing things down
There are all sorts of reasons why expectant parents choose a particular adoptive family. Most expectant parents have preferences about at least some of the following: geographic location, age, race, religion, sexual orientation, parenting style, views around how often you'll be in contact, family structure (eg. single parent home, other children in the home), educational background, and income level. No one family is likely to meet all your criteria, so you'll probably need to flex a little bit.
But don't flex too much.
Keep in mind that there are far more people hoping to adopt than there are babies to go around, so you get to be picky. Don't settle for a family that isn't blowing your hair back with their amazingness and compatibility. And, this might be the most important thing… Do you "click"? Does it feel good in your soul? You might find that it's hard to explain, but certain families just feel right.
Pro Tip: Don't necessarily go with the first family you see. They may have paid to be at the top of the website, or be a "featured family." This doesn't mean they won't be a great match, but it also doesn't mean they are a better match for you than other families.
Remembering your rights
Always keep in mind that you have the right to:
1. Interview more than one pre-adoptive family at the same time.
2. Be connected to families outside the provider you are working with if you're unsatisfied with the options they offer.
3. Ask whether the provider keeps expectant parents (you) from viewing profiles of certain types of families.
4. View profiles of families who share your child's ethnic or racial identity.
5. Decide how much contact you want with your child after placement and be connected only with families who are genuinely interested in the same kind of openness, or more.
6. Change your mind after picking a family—either because you decide not to place your child for adoption, or because you decide not to place your child with them. This might be hard for them, but their feelings are not your responsibility.
Pro tip: If you're not sure how much contact you want, choose a family that's open to and welcoming of ongoing contact so that the option remains available. Here are some questions you can ask to figure out how open the family you're considering is to openness.
Getting to know the family
Prospective adoptive parents may have dealt with years of infertility or miscarriages, or had other matches fall through. Some may feel pretty desperate and be willing to say what they think you want to hear in the hope that you choose them.
Like most relationships, we all want to put our best foot forward, and everyone will probably be feeling pretty nervous the first time you talk or meet. But remember that the foundation of a lifelong relationship could be starting now. Spend the time you need to get to know the family. It's not only okay to ask hard questions and make firm requests; it's important to do so while you make this huge decision for your child. Honest, deep, and vulnerable conversations will help you get off to the right start with the family that is right for you.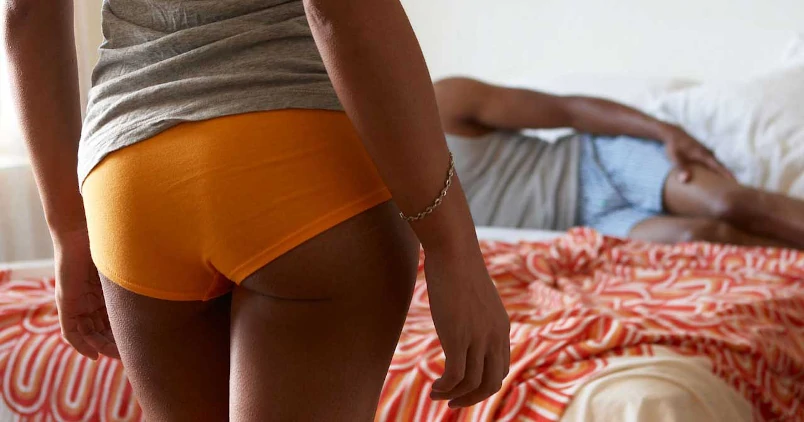 Subscribe to Frisky Fridays
Heat up your weekends with our best sex tips and so much more.