Extended Horoscopes: Exhilarating 2018
New year, new you? Whether 2017 gave you everything you hoped for or left much to be desired, we hope our extended horoscope thrills you with anticipation for what's to come.
Capricorn
What to expect in 2018: It's a good thing you're a rock star when it comes to hard work, because this year is gonna kick things up a notch. There will be demanding new career-related projects and new challenges as you identify what's worth your time. You'll also be making some tough decisions when it comes to love and sex. Figuring out what's truly important in life isn't always easy, but your Capricorn traits make you well equipped to manage it. You'll emerge with major gains, and it'll be totally worth it.
Important dates: Don't let the chillier weather fool you—January is one of your hottest months this year. It's a great time to enjoy mixing business with pleasure. In April, you may find yourself wanting to get more physical—either in bed or at the gym. And by mid-September, no matter what your love life has been like, you'll receive a major boost in that department. Get ready for romantic days and passionate nights.
Your January prediction: You're feeling affectionate and flirtatious this month, but you're not letting anybody get too attached. Hard work is your main focus, and you have no time to let full-fledged romance take over your life (especially mid-month). Don't be surprised if your unobtainable quality makes somebody go extra crazy over you. You may have to make your "arm's length" policy more obvious.
Aquarius
What to expect in 2018: You're striving for bigger and better things in all areas of life (including love and sex), and you'll attract them simply by having more fun. Don't get discouraged if your efforts don't always yield the results you're after and you have to retreat and regroup at a few points throughout year. You've got this! 2018 should be sweet and lucky overall.
Important dates: Early January is a pretty great time for your dating life. There's potential for lots of effortless connection and adventurous sex. July will bring clarity about your direction in life, and you may experience a big course correction during that time. Though the transitions might seem dramatic, the end of December will be a time of major happiness—you may even meet a special love connection through your social circle.
Your January prediction: You're usually ultra-rational, but this month you're feeling impatient and impulsive. That feeling isn't great for your relationships, but as long as you're not being too snarky with the people you care about, things should be okay. On the bright side, your sex life will be supercharged. Things will calm down toward the end of the month.
Pisces
What to expect in 2018: You've got a bunch of fresh confidence, and you're oozing sex appeal like never before. This year, you'll focus on making your life better in lots of different ways, including with a new boo who seems to be in it for the long haul. You have a knack for balancing big ideas with the effort it takes to make them work. Just be careful not to take too many high-stakes risks, and 2018 should be smooth sailing.
Important dates: Early January should have your sex life rockin' and rollin' without much time to come up for air. Prepare for long nights of passion (and be up to date on your birth control). Late April is another sensual time, and you may even be making deeper commitments to a certain somebody. Don't let all the "bigness" in your life drain you toward the end of November. It will be easy to overcommit if you're not aware of your limits.
Your January prediction: Get ready for a major boost in your sex life early this month. We're talking deep passion, emotional intimacy, and sensual delights. You'll have a lover who really knows how to take care of you. It's wonderful to feel spoiled in the bedroom and in life, but don't get over-attached to a good thing. Toward the end of the month, your lover may need a little alone time.
Aries
What to expect in 2018: You've been riding a fast-paced, unpredictable wave of change over the past few years. You've found your stride in love, sex, and life goals. Now it's time to ground it all in a stronger foundation. You've got work to do, and it won't be easy, but you're always up for a challenge. You'll come out of this year with hard-won victories in all areas of your life, and they'll be worth every bit of effort you put into them.
Important dates: Mid-March is an upbeat time for your love life. The energy you feel at this time will sky-rocket your performance—in bed, in your relationships, and at work. June will kick your summer off with a romantic high, but the rest of the season may have some ups and downs. Look forward to a peak in confidence and creative flow around November.
Your January prediction: If every problem could be fixed with sex, this month would probably go well for you. Unfortunately, that's not the case, and life is showing you some areas where you'll need to pay closer attention. Our advice: don't resist or rebel. Just focus on doing what you've gotta do. Luckily, from the 20th onward, you'll feel lighter and will be able to enjoy your love life, social life, and sex life.
Taurus
What to expect in 2018: New opportunities, new self-confidence, and lucky breaks? This year has it all! But it's not just about sitting back and enjoying the good karma. You'll have to step up and seize all the good things coming your way. Bring your signature persistence to everything you do, and you'll take care of business in all areas of life.
Important dates: Lucky you, this year kicks off with a January beyond your wildest dreams. Mid-April has some power-packed action in store: we're talking slow-paced sex with the intensity of a volcano. (The slow pace will be reserved for the bedroom, though—at work you'll be super busy and productive.) September brings some electric energy into your love life, and your sex life might get more experimental.
Your January prediction: This month has loads of physical affection in store for you. Whether it's a fresh love interest or a long-time lover, you'll be showered with gifts, sensual delights, and long, slow sex sessions. (Make sure your birth control is up to the job.) You're all about it, but you haven't forgotten about your career. Around the middle of the month, you'll be hyper-focused on working toward your goals.
Gemini
What to expect in 2018: It's been a heavy-hitting couple of years, and you're finally coming out of it. Many of your life challenges are behind you, and you'll find that things feel easier. You're exploring what it's like to enter into deeper intimacy, and if you're in a relationship you might realize you're ready to take things to another level. If you're single, you'll be attracting love interests that feel more serious. Commitment is in vogue for you in 2018! (Scary. We know. But you'll know when it's right.)
Important dates: March is a fast-paced and exciting time for you, and your social circle will offer up some promising connections at the start of the month. The first week of June has some unusual, experimental sex in store, which may lead you and your partner to new forms of physical connection. October will bring the opportunity to work through some intimacy issues with your boo—you'll discover whether your need for both freedom and connection can be resolved within this relationship.
Your January prediction: In your relationship or dating life, things may feel extra weighty. Whether it's obligations, serious emotions, or talks about commitment, it's just not your flavor right now. You want to keep things lighthearted, and you may step on some toes as you exit your current situation. Luckily, things lighten up at the end of the month and you'll get the easy compatibility you're looking for. It's also be a great time to start a new project.
Cancer
What to expect in 2018: Let's cut to the chase: 2018 is going to be about taking the good with the bad. But, fear not! Any challenges coming your way will help you zero in on what you really want in love. You're gonna be working hard and kicking ass as you cast off everything holding you back. Make sure you take care of yourself—and your pleasure—during this time of change. You've also got luck in your corner this year and potential for an amazing sexual connection.
Important dates: Mid-February brings you a tender love connection with somebody familiar, and nestling into this person will soothe you. Toward the end of September, you'll take whatever isn't working in your life to the chopping block. You're making tough decisions, but they're all for a brighter tomorrow.
Your January prediction: Though sex is full of romance and depth this month, other areas of life have you a bit overwhelmed. You're doing your best to manage it all, but lately it just feels like you can't get ahead. Instead of hiding in your crab shell, ask for the emotional support you need and others will be right there to help you. Things should ease up a bit towards the end of the month, and you'll emerge with fresh energy to seize the day.
Leo
What to expect in 2018: This is an optimistic and confident year for you, and you are saying "yes!" to all of it. You're convinced that all your plans in love, relationships, and work will be successful and that you can cruise down the river of ease. But are you being realistic? It could be easy to overextend yourself this year, and you run the risk of disappointment when things don't flourish the way you'd like. Maintain a steady pace and weigh your options carefully when it comes to major decisions.
Important dates: Early November renews your adventurous spirit. If you're looking for a partner, someone who treats you like royalty may show up during this time. December is a high point for success, so you'll simply watch as impeccable timing guides you to amazing opportunities. It's also the perfect time for fiery sex!
Your January prediction: It seems like your love life is all about hard work, seriousness, and stability this month—which is kind of cramping your style. It could be that your love interest is a bit timid and needs you to warm things up. Your irresistible fire will do the trick! In fact, after the 21st, things may get a little too fiery—be careful with miscommunication and conflict.
Virgo
What to expect in 2018: This year, you'll enter a time of patience, progress, and focus. What does that amount to? Success! The focus on mastery may mean your love relationships move a bit slower than before. That's not a bad thing. You'll organize your schedule so that everything has its time and space. Your libido may be asking for a bit more stage time, though, and this is a great year to explore new sexual heights. You'll just need a partner who can keep up.
Important dates: January kicks your year off with some amazingly earthy love and sensuality. When it comes to sex, you're a perfectionist and your partner brings the playful lust and passion to the mix. Mid-April brings courtship into your life, and there's nothing like old-fashioned chivalry to turn you on. If you've been looking to go back to school, mid-September is an ideal time to get things going.
Your January prediction: Sometimes people think you're aloof, but that's just because they don't really know you. All it takes is the right person and the right circumstances to bring out your warmth and passion. January's definitely got all the right circumstances waiting for you! If you can let your guard down and give in to seduction, the sex will blow your mind. Your mind won't be so blown that you forget your checklist though. Work will take priority again by the end of the month.
Libra
What to expect in 2018: This is a year of refinement for you, and everything you're doing in life is up for review. Is your relationship right for you? What about your career? Does your sex life need some tweaking? Things that need to change may emerge in the form of problems, but don't let it stress you out. You're graceful, peaceful, and you have a talent for honing in on what's most important. With a little bit of patience and a lot of trusting your gut, you'll come through this process with more clarity.
Important dates: The end of May is a time of changes for the better, so make sure you take advantage of special opportunities coming your way. November will require the most decision-making you have to do all year. Whatever isn't working in your relationship, finances, or career will have to go (and things will be much better afterwards). You'll have a surge in positive energy around the first week of December, and the universe will hand you some extra luck in all areas of your life.
Your January prediction: You might be feeling a little run down due to harsh experiences this month, but things get way better after the 20th, when new energy begins to stir in your love life. Even if "the one" isn't showing up, it's a great time to let loose, have fun, and maybe enjoy a little sexual healing. The end of the month is also a wonderful time to unleash your creativity on a new project and receive some much-deserved recognition for it.
Scorpio
What to expect in 2018: It's your year. No, really. If you want something (or someone), it's likely to fall into your lap. You'll still have to put in effort, but you'll have far more luck and success than previous years. And you totally deserve it. It's a great time to take all the good stuff and use it to build momentum toward your goals. Your sexy, healthy energy is going to attract everything you need! Sit back, enjoy the ride, and get used to saying yes.
Important dates: January is overflowing with sexual connection. It's a great month to get physical. It's also a great month to dominate at work and get shit done. Early March is a soft, emotionally connective time, ideal for deepening intimacy with your lover. In early October you'll hustle for a goal you've been dreaming about all year. It'll be time to mix the extra luck with some extra work if you want to see your dream become reality.
Your January prediction: Flaming. Hot. Sex. That's what you can expect this month as you find yourself in the right place at the right time with the right person. Whether it's a tall, dark, handsome newcomer or a sudden shift with your long-time lover, the physical exchange will be mind-blowing. Enjoy the good juju while you can—and make you're your birth control is up for the excitement. Things may take a more challenging turn towards the end of the month, when careful communication will become super important.
Sagittarius
What to expect in 2018: Things are finally feeling easier! This year is gonna be so much less demanding than 2017, and you'll feel like your old adventurous self again. Don't throw away all you've accomplished, though. Your hard-won lessons, realizations, and achievements from last year have given you a highly improved sense of self. You've created new standards for who you let into your life—and into your bed. Enjoy the calm while you regain your sense of adventure. Things will get even better toward the end of the year.
Important dates: Early February is an inspired month for you, when you'll be getting some new ideas off the ground. In early November, an opportunity may take you on a special journey. You'll be feeling powerful during this time and it'll be hard to say no to anything that excites you. December will bring a surge of sexy optimism—a nice hint of what's in store for 2019.
Your January prediction: If you've been craving a chill month to catch your breath, January is it. You get bored easily when there's not a lot going on, so you may freak out and start scanning your social media for party invites. Don't worry—the end of the month brings plenty of excitement. After the 23rd, the Universe is likely to deliver some opportunities for adventure that will keep your pulse racing.

Wishing you the best year ahead,

Bedsider
P.S. Another positive step for 2018? Finding the right birth control for you. Compare methods and start the year off right.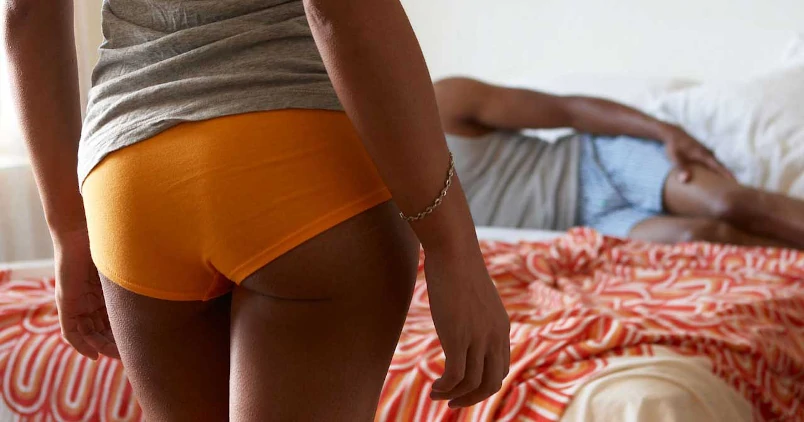 Subscribe to Frisky Fridays
Heat up your weekends with our best sex tips and so much more.