November horoscopes: Things are starting to heat up
Some of us might already be planning Thanksgiving dinner, but the kitchen isn't the only place we're cooking this month. Whether it's work, love, or sex, things that were on the back burner are finally heating up. See what the stars have in store this November.
Scorpio
Get ready for a resounding yes in every area of your life! The universe has your back this month, and you'll definitely notice the effects. Seeing somebody right now? Things are about to heat up. Looking for somebody right now? You won't have to search for long. Just enjoy the good things as they come. You'll have excellent love luck around November 13th, and Thanksgiving is a great time to solidify the new plans you've been dreaming up.
Sagittarius
You're not the type to dwell on unpleasant emotions, but this month you're looking inward to get rid of any baggage in the way of what you want. Whether it's an ex who's playing games or a self-destructive tendency, you're all about moving on and moving up. Personal reflection might feel like hard work, but you're up for the challenge and ready to breath new energy into every aspect of your life.
Capricorn
November brings the opportunity to channel your inner activist as you meet people who are working toward your favorite causes. You love any chance to connect with like-minded people, but there could also be some romantic possibilities in the mix. Who knows? You might meet a sexy activist who will help to ignite your other passions.
Aquarius
This month a difficult mix of impatience and desire may confuse your sense of timing with a new love interest. If your boo isn't so new, the impatience might cause you to misread their needs. Either way, it's a good time to slow down and apply some of your rationality to the situation. (That's a superpower of yours, remember?) Maybe you and your boo have some small differences of opinion to work out.
Pisces
You know that soulful, sexual connection you're always craving? November's got it covered. This month hooks you up with deep physical connections that are sure to keep you tingling after they're over. Confidence and good vibes permeate your relationships. Enjoy, but be careful with your words, especially around the end of the month. It will take some extra attention to clear up miscommunications.
Aries
You're used to being the dominant one in relationships, but what about when you find somebody just as aggressive as you? It's hard for you to let someone take the lead, especially in the bedroom, but this month you'll discover how exciting it can be. Keep in mind that what burns fast can fizzle fast too. You may decide to cool things off around Thanksgiving.
Taurus
You've been a little sexually frustrated lately, but this month may land you in the arms of somebody who can handle all your passion. Unfortunately, this connection might come with some drama, and you may find yourself swaying between epic sex and epic fights. Since this could be too exhausting for a peace-loving bull like you, you may decide it's best to retreat and reclaim your own space for a while.
Gemini
When it comes to dating, you pride yourself on having more than just one type. This month you'll discover "The Intense Type" and be smitten. If you already have a partner, they may be going through some extra volcanic emotions. You can learn a lot from a lover who feels this deeply, and the sex will bring the two of you to a brand new level of trust. If you're feeling a bit overwhelmed by your partner, though, watch out for signs of incompatibility around Thanksgiving.
Cancer
This November your life is bursting at the seams and you simply can't sit still. You're active, social, and expressing yourself with confidence. If you're in a relationship, things will feel romantic and exciting. If you're single, it'll be impossible for love interests to ignore you. If you're not already committed to somebody, you may want to continue to play the field this month. Let yourself have fun, and wait till after Thanksgiving to consider deeper involvement.
Leo
Whether it's an awesome party, a flirtatious date, or a promising booty-call, you are all in for whatever comes your way. Your need for pleasure is all-consuming this month, so it may be easy for you to overdo it. Remember to take care of all your necessary precautions (like great birth control, a bestie who can get you out of an awkward date, and a designated driver or rideshare app).
Virgo
All-consuming passion is one of the top things this month has in store for you. You're feeling fearless about your need for pleasure—but not so much when it comes to your personal finances. Did you forget to pay a bill? Are you coming dangerously close to spending your entire paycheck? Pay extra attention to your financial responsibilities near the end of the month, and you won't have to go through unnecessary stress around Thanksgiving.
Libra
Unless your love interest is dangling a job promotion in front of your nose, it'll be hard to distract you from work this month. You're motivated to kick some work-related ass, and nothing is gonna stop you. It's not in your nature to ignore relationships for long, though. Around Thanksgiving, a love interest or partner may suddenly demand your full attention, and you could find yourself juggling much more than you anticipated. Rather than getting stressed, try and balance your obligations. That way you can stay centered through it all.
Here's to a November that's satisfying and nourishing on every level.
XOXO,

Bedsider
P.S. Got condom questions? Check out what real people have to say about using condoms.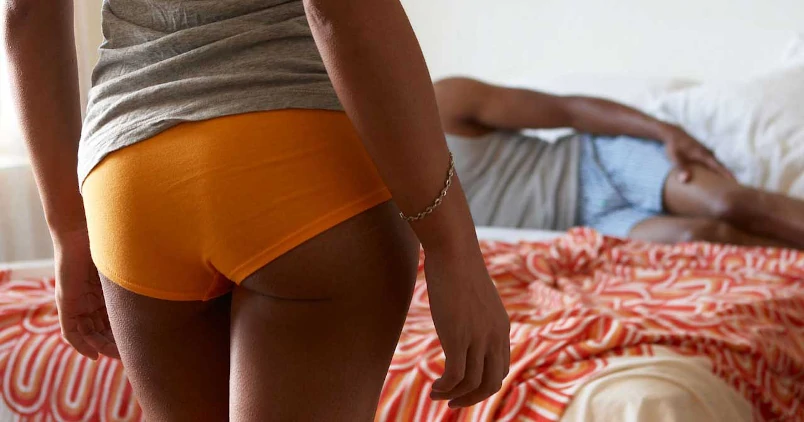 Subscribe to Frisky Fridays
Heat up your weekends with our best sex tips and so much more.