12 song lyrics to change your life
These wise words will remind you how strong and fabulous you really are.
What's the hottest natural remedy for getting out of a funk? Music. Anyone who has powered through a difficult time with a badass soundtrack (think: fierce-as-hell breakup songs) knows that having the right playlist for the moment can turn everything around.
We know that getting out of a rut is no small task, and that plunging headfirst toward your goals can be even more challenging. We also know that song lyrics can be a great source of inspiration. From power ballads to upbeat bangers, here are some lyrics to guide and motivate you.
Repeat them like a mantra, listen and sing along, or write them on a sticky note to put on your desk or bathroom mirror. Whatever you're dealing with, we know you'll come out stronger.
1. "I wanna leave my footprints on the sands of time / Know there was something that meant something that I left behind / When I leave this world, I'll leave no regrets / Leave something to remember, so they won't forget" —Beyoncé, "I Was Here"
2. "Cuando te pega fuerte, más profundo es el beat / Sigo bailando y escribiendo mis letras / Sigo cantando con las puertas abiertas" (English Translation: When it hits you hard, the beat is deeper / I keep on dancing and writing my lyrics / I keep singing with all the doors open) — Bomba Estéreo, "Soy Yo"
3. "But if your strife strikes at your sleep / Remember spring swaps snow for leaves" — Mumford & Sons, "Winter Winds"
4. "I didn't know I was broken 'til I wanted to change / I wanna get better" — Bleachers, "I Wanna Get Better"
5. "If you wake up and don't want to smile / If it takes just a little while / Open your eyes and look at the day / You'll see things in a different way" — Fleetwood Mac, "Don't Stop"
6. "Can't let nobody kill my soul and bring me down" — Erykah Badu, "My Life"
7. "All I wanna do is what I do well / Ain't a gambler but honey I'd put money on myself " — Santigold, "Can't Get Enough Of Myself"
8. "Live your life with arms wide open / Today is where your book begins / The rest is still unwritten" — Natasha Bedingfield, "Unwritten"
9. "Tougher than a lion / Ain't no need in tryin' / I live where the sky ends / Yup, you know this" — Rihanna, "Hard"
10. "I do my hair toss / Check my nails / Baby how you feelin'? / Feeling good as hell" — Lizzo, "Good As Hell"
11. "Watch out for me / I'm about to glow" — Drake, "Glow"
12. "When opportunity knock, you don't send anyone to get it / Answer the door, welcome it, let it in, or regret it." — The Roots featuring Nate Ruess, Joell Ortiz, and Busta Rhymes "My Shot (Rise Up Remix)"
Now, get out there and make like Queen Bey—because no matter what, you're flawless, just the way you are.
XOXO,
Bedsider
P.S. Looking for some tunes to get you and your boo in the mood? We've got that covered, too… just don't forget the birth control. ;-)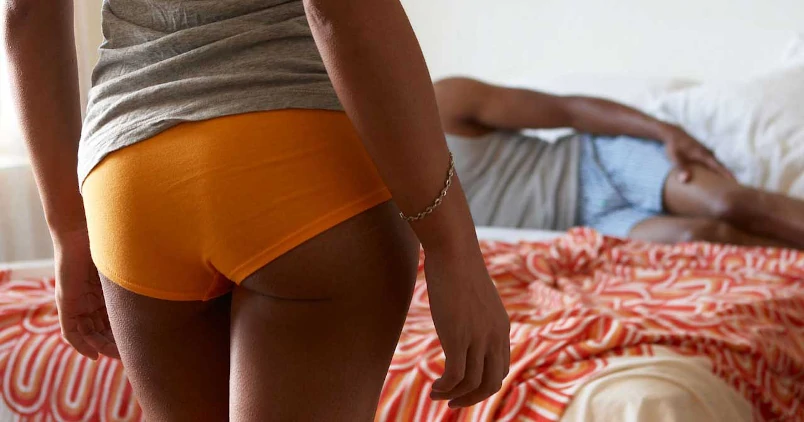 Subscribe to Frisky Fridays
Heat up your weekends with our best sex tips and so much more.