3 people talk about their decision to use PrEP
Tay, Cordero, and Sam open up about PrEP and HIV prevention.
Whether through social media feeds, text messages, or old school conversations, most of us love hearing real stories from people just like us. So it's no surprise that Tay, Cordero, and Sam—three people from different parts of the U.S.—all learned about HIV and PrEP (Pre-Exposure Prophylaxis) through friends and family. And now they're sharing their experiences with you.
Tay, 24

Tay's paranoia about the possibility of acquiring HIV was real. But when he first brought information about PrEP to his primary care provider in upstate New York, he was met with uncertainty and hesitation. Discouraged, he did not start PrEP. Two incidents of possible exposure to HIV followed, and Tay was able to access emergency PEP (Post-Exposure Prophylaxis) to prevent getting HIV. But, after the second incident, he knew it was time to find a new strategy to stay HIV-negative. PrEP felt like the right option, and despite some side-eyes and shaming from a few friends, Tay decided it was time. Even though the side effects felt horrible in the first few weeks, Tay says it's been totally worth it.
Cordero, 23

For Cordero, it was a no-brainer from the beginning. Cordero's partner at the time was living with HIV, and they lived in Jacksonville, Florida. Florida has one of the highest rates of HIV incidence in the country, so Cordero's perspective was simple: "I'd rather have [the protection of PrEP] and not need it, than not have it and it be too late."
Sam, 19

Sam grew up in San Francisco where he has always been able to have empowered conversations around public health and HIV prevention. Unlike many of us, Sam felt comfortable asking questions and learning about HIV and PrEP early on. As Sam became more sexually active and got more involved in the nightlife scene, he started to think more about preventing HIV. While he's very open to using PrEP in the future, Sam has chosen not to be on it so far. Instead, he uses other risk reduction methods (such as external and internal condoms, etc). Most importantly, it's the decision that feels right for him at this time, and he knows his prevention methods can change as his needs change.
How Tay, Cordero, and Sam talk about PrEP

Engaging in HIV prevention and sexual health is an ongoing process. And for Tay, Cordero, and Sam, it has felt important to spread the word about prevention options including PrEP. Tay believes that while he doesn't necessarily want to broadcast his PrEP use, he doesn't want to play into the shame and stigma surrounding it. Cordero works to educate folks every chance he gets, but it's not always easy. He feels like people are quick to make judgments about his life and choices when they find out he's on PrEP. From Sam's perspective, however, it's important that we all talk about HIV and PrEP. "The stigma just simply seems silly," he says.
Conversations in their peer groups and friend circles have shifted as PrEP becomes more popular. Cordero says his friends now feel more open to having sex with folks living with HIV. Sam believes that, with all of the available options, there is no reason to have unsafe sex anymore. Tay feels like when PrEP first became available, most of his friends didn't think it was real, but as time has gone on it has become normal.
Cordero, Sam, and Tay all began their sexual health journey in their own way, and you have your own journey as well. Ultimately we want you to have the tools you need to make the choice that's right for you. No shame, no stigma, just a happy and empowered sex life. And with folks, like Tay, Cordero, and Sam leading the way, we have reason to hope for a future free of stigma and full of support.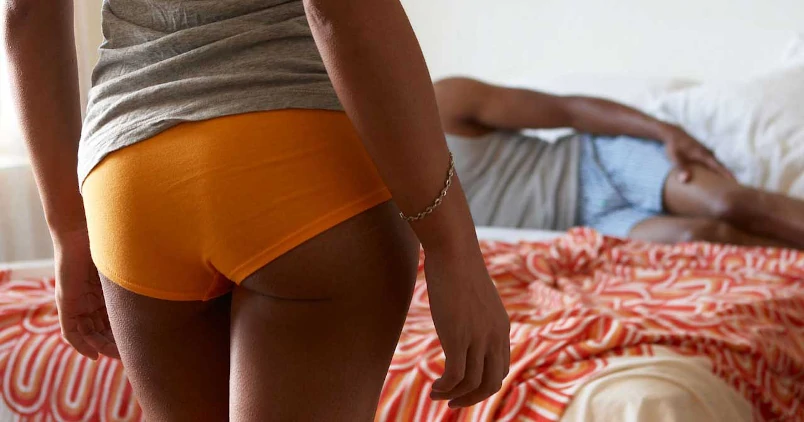 Subscribe to Frisky Fridays
Heat up your weekends with our best sex tips and so much more.