5 reasons we're in love with Serena Williams
Athlete. Mother. Philanthropist. G.O.A.T.
We're gonna let you in on a little secret: you don't have to love tennis to love Serena Williams.
Yes, she's a jaw-droppingly accomplished athlete. She's also a passionate philanthropist, writer, nail artist, sister, daughter, mother, wife, and role model. She's Serena Williams, and she takes winning at life to a whole new level. Here are 5 reasons we love her, on and off the court.
1. She's all about giving back. From the Yetunde Price Resource Center she opened with her sister Venus to the schools she founded in Kenya and Jamaica, to her work as an ambassador for the AllState Foundation's Purple Purse project, Serena's philanthropy seems to know no bounds. Breast cancer. Community violence. The 2010 Haiti earthquake. Inequality in the criminal justice system. Throughout her career, Serena has dedicated her voice, energy, and dollars to causes she cares about.
2. She's super strong, body and soul. Obviously Serena has a "badass body," but her physical strength is just the tip of the iceberg. Exhibit A: Not many of us could thrive practicing tennis 2 hours a day from age 4—or being coached by a father who ripped the heads off dolls to discourage early motherhood—but Serena did (and so did her incredible sister Venus, but that's a story for another day). Serena went pro at age 14 and has been making history ever since. Exhibit B: Serena has faced racism and sexism throughout her career, but she doesn't allow it to destroy her drive. She keeps her eye on the ball and continues to live her best life.
3. She appreciates those who came before her. In 2015, Serena told The New York Times Magazine: ''We have to be thankful, and we also have to be positive about it so the next black person can be No. 1 on that list. Maybe it was not meant to be me. Maybe it's meant to be the next person to be amazing, and I'm just opening the door. Zina Garrison, Althea Gibson, Arthur Ashe and Venus opened so many doors for me. I'm just opening the next door for the next person.''
4. She's got a voice, and she's not afraid to use it. Whether she's penning an autobiography or talking to reporters after a match, Serena uses her platform to shine a light on things she cares about and to speak her mind. She worked with WIRED as a guest editor to highlight trailblazers meant to galvanize the next generation of change agents. She wrote a candid and personal essay for TIME about her decision to return to Indian Wells after boycotting the tournament for 13 years. Hell, she's even authentic and inspiring while promoting Gatorade.
5. She just gets better with age. Serena is SO. Freaking. Good. At tennis. And so far for her, getting older has just meant more awesomeness. But her gifts go way beyond the court. Twerking tutorials. Nail art. Fashion design. Dancing in a Beyoncé video. Let's just say you probably don't need to worry about Serena landing on her feet whenever she chooses to retire from tennis.
In another life, we'd like to be as brave, generous, and unstoppable as Serena. Until then, we'll just be over here swooning over her daughter Alexis Olympia's Instagram. And if you're not ready for a baby Insta of your own, make sure your birth control is covered.
XOXO,
Bedsider

P.S. Alexis Olympia isn't the only one with an Insta. Make sure you follow us on Instagram @Bedsider.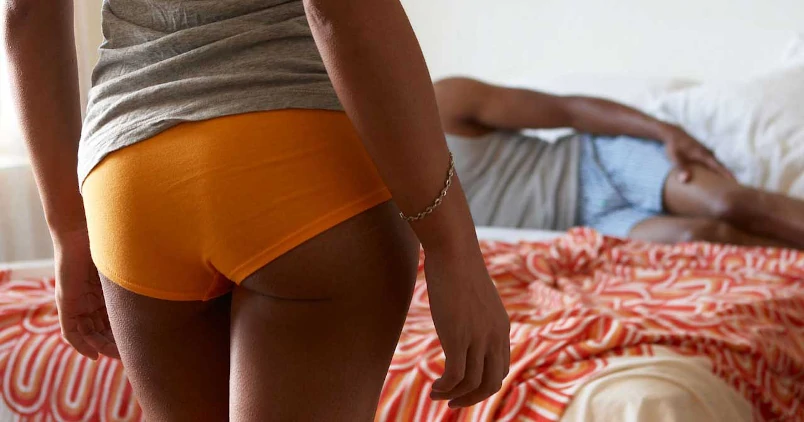 Subscribe to Frisky Fridays
Heat up your weekends with our best sex tips and so much more.