March Horoscopes: Get fresh
Spring has sprung, ya'll.
April showers might bring May flowers, but March has its own surprises in store. Whether you're gearing up for a major breakthrough at work or hoping for a sexy turn of events, check out what the stars have planned for each sign.

Pisces
The momentum you've been craving over the past few years is finally here, and you're making major strides. Your love life is super promising, and your career is finally hitting its stride. But make sure that you haven't forgotten any details you need to deal with. If something you missed comes to light, don't stress too much—look at it as setting a stronger foundation for future success.

Aries
Things might be slow at the beginning of the month, but after the 7th, things definitely wake up. A boost in the bedroom (or in your bank account) puts you in the mood for pleasure. Enjoy it because the end of the month brings a shift of gears again. You may find yourself needing to focus all your energy on some unforeseen challenges at work—nothing you can't handle.

Taurus
Life is throwing a bunch of complications into every area of your life. It's a lot. But you can rise above everything that comes your way. Try to be comfortable with saying "no" if you need to. You're stepping into a new level of maturity, and how you navigate your relationships makes that clear. If you can maintain your cool through some unforeseen bumps toward the end of the month, you definitely will have earned the "adulting" award this month.

Gemini
Beginning the month navigating confusing emotions in the workplace isn't exactly your idea of a good time. But luckily for you, the Universe is bestowing extra communication magic on you this month, and you can get yourself out of a sticky situation with the powers of your tongue alone. Then you can go home and tongue your way into far more pleasurable sticky situations. Be careful around the 22nd though - an old lover begins to resurface in your thoughts and tempt you away from your current love interest. Keep in mind that some things might be worth leaving in the past.

Cancer
As you're figuring out what you really want in a partnership, you're also clearing out negative vibes that hold you back. This is totally a good thing, even if it kinda sucks while it's happening. If anybody knows how important your true feelings are, it's you. And if you're coming face-to-face with emotions you need to share with your boo, get them out before the 22nd. Things may get a little extra confusing if you try to do it after that.

Leo
This month, your fantasy life consists of exotic sex in even more exotic places. And who can blame you? You're in need of a suntan, a tropical beach, and a little action. Don't be surprised if your fantasies become reality this month. Just make sure you solidify your plans before the 22nd, as some unforeseen hiccup might emerge in your itinerary after that date.

Virgo
You've been kicking ass and taking names at work. You're in serious accomplishment mode, and you are well on your way to achieving your goals. Few things make a Virgo feel sexier than checking things off of their list. But are you keeping balanced in all of your self-care needs? All work and no play makes Virgo a sourpuss. Remember to say yes to invites from friends and potential boos when they are trying to tease you out of the office.

Libra
You are feeling fired up for self-improvement this month. Especially in your finances. Whether it's facing your account balance or just setting goals for the future, you are finally taking the initiative to improve. But remember to take your time with change. Facing your money situation may throw you into an "overhaul bender," where you suddenly find yourself over-analyzing every part of your life. (If you're coupled up…this could rock the relationship boat.) Try not to panic. Small steps reap major rewards.

Scorpio
When you put all your passion into something, everybody stands back. The intensity is explosive. And this month, that intensity is driving you to new heights of success in almost every area of your life. Your depth of feeling that you put into your pursuits is backed by pure fire, and you've also got the staying power to see it all through. But remember that life has a way of throwing us the unexpected. know. That whole quote about if something can go wrong, it will. Or something. Anyway, the point is, you don't have full control, and if things go a little haywire and reroute you after the 22nd, the best you can do is have a healthy sense of humor and stay open-minded.

Sagittarius
You're burning the candle at both ends, and it's taking its toll. Whether this is mostly effecting your bank account or your online dating choices, it's likely to be getting old. Focus on balance toward the end of the month, and notice any signs that it might be time to reign things in. Then you can enjoy the fun while keeping your responsibilities in check. It's also a good time to make sure your birth control method is on point.

Capricorn
You're a lot more laid back than people realize. Probably because you've spent so much time at the office wearing your boss hat. But this month, you feel a surge of fiery energy, and you're craving some extra physical release in your life. You are definitely going to clock in some overtime between the sheets. Or you'll start up a new sexy workout regime. Or both. Whatever you do, you'll need to burn off the excess energy. Just try not to burn it off through being extra argumentative, especially after the 22nd, when tempers might be ready to flare.

Aquarius
Your open mind is your superpower, and it has been the foundation for some amazing ideas. But you might notice that your relationships (especially with your boo) don't always understand your big ideas. Rather than distancing yourself from them, remember to have patience and reconnect with your fellow earthlings.

XOXO,
Bedsider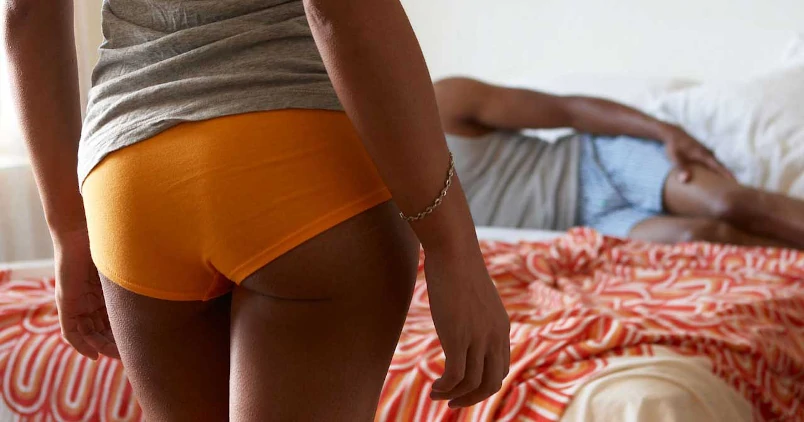 Subscribe to Frisky Fridays
Heat up your weekends with our best sex tips and so much more.