Tips to make sure you and your bae are the true winners this World Cup
Everyone's got World Cup fever! Here are a few tips for bonding with your bae while you root for your favorite teams:
Fake it 'til you make it. If you don't know all the soccer lingo, that's totally fine, because neither do most Americans. When in doubt, throw your hands up in the air and yell at the TV "Come on!" or "There we go!" You'll be sure to fit right in. And when your team scores a goal, go crazy like you just found out Destiny's Child is getting back together. Paint your face, buy a cheap $10 jersey on Amazon, and get decked out in your team's colors to show support.
Steamy rivalry. There's almost nothing better than watching a game with your SO while cheering for opposite teams. If you're competitive in nature, then you understand the sweet satisfaction this brings. (My boyfriend is French and I am Italian; you don't get more rivalry than that cough 2006 cough). Neurologists found that when a man watches his team score a goal, it triggers immediate activity in the area of brain that is associated with intense pleasure and arousal. Take all that pent-up rivalry between you two or the excitement of a goal being scored and bring it to the sheets—just don't forget play it safe.
What's in it for me? If the rivalry isn't enough to excite you for the World Cup, bet on it. Whether it's doing the dishes for a week, taking you out to your favorite restaurant, going on that hike you've been wanting to try, or even just bragging rights until the next World Cup — turn it into something both of you can enjoy. Make a bracket, bet on the score, or count up how many times player "falls" down.
Get active. Use this opportunity to try a new activity together. Whether it's pick-up soccer at the local field or joining a soccer team in your city, give it a go! There's no better motivation to get active than watching a bunch of sweaty, good-looking people run the field for 90 minutes ;)
Just enjoy it. The World Cup only comes around every four years and even if you're not a soccer fan or your team didn't make it, going to a local bar, a watch-party, or just chilling on your couch catching the game together is a great way to embrace it.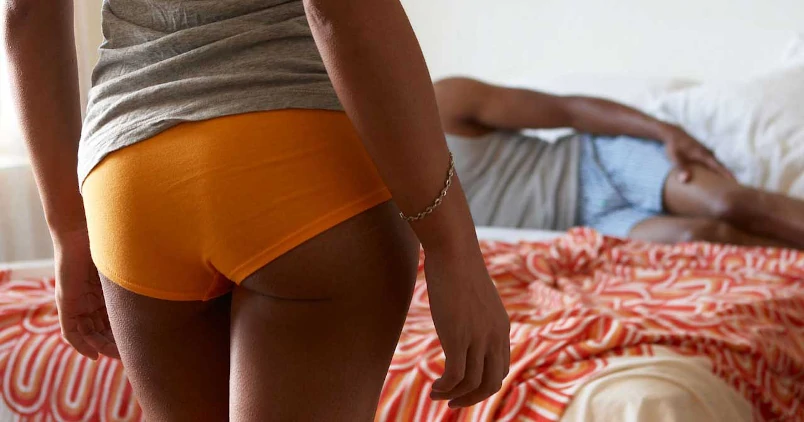 Subscribe to Frisky Fridays
Heat up your weekends with our best sex tips and so much more.