What is the domestic gag rule and why should you care?
It's bad. We need your help to stop it.
While a gag rule may sound like a fun, slightly kinky adult game, it's actually not fun at all and it's definitely not a game. So here's the story.
A couple of months ago, the Trump administration proposed major changes to the Title X Family Planning Program. You may have heard these proposed changes being called a "domestic gag rule." Title X is a federal grant program that provides low cost or free family planning services to people with low incomes who don't have insurance. Title X doesn't cover abortions, but it does cover birth control, Pap smears, STI tests, and breast cancer screenings.
There are two main components to the proposal:
It prevents Title X funds from going to any health center that provides abortions unless the abortions are happening at a physically separate location from where that clinic provides Title X services, like birth control.

(This is the "gag" part of the gag rule.) It effectively blocks referrals for abortion care, and allows providers to withhold some information about abortion.
Does this matter if you're not trying to get an abortion?
Yes! It matters because Title X-funded clinics that share information about abortion or offer abortions on-site also offer a huge range of other services, such as birth control, breast cancer and cervical cancer screening, and STI testing and treatment. And many of these clinics need Title X funding to keep their doors open. (By the way, lots of places that receive Title X funding to stay open also have patients who don't get their services through Title X, like people on Medicaid or those with private insurance who still depend on that clinic as one of the only providers in their community.)
If the gag rule is implemented, we'll end up seeing lots of clinics having to decide whether to shut down, not take Title X patients, or not offer accurate medical information to their patients. What kind of choice is that?
And if they do close, all the people who get their birth control, STI tests, Pap tests, and cancer screenings at these health centers won't be able to get any of those services there either. There may be nowhere else for many of these people to go.
Does this matter if you don't go to a federally-funded health center?
Yes. Nineteen million women already live in contraceptive deserts, a term that means that they don't have reasonable access to a public clinic that offers them a full range of birth control options. This problem will only get worse if the domestic gag rule goes into place.
At Bedsider, we don't think it's right for women who have less money to not be able get birth control, cancer screenings and other basic health care services. So this matters for all of us.
Is it too late? What can you do?
So far, this is just a proposal. But if we want to stop it from being implemented, we each need to use our voices. You can submit an official comment that goes straight to the Department of Health and Human Services here (don't worry, you don't have to write it from scratch). Submitting a comment is a great way to tell the administration DIRECTLY what you think about the domestic gag rule. The last day to submit comments is July 31st.
Want to stay on top of things like this going forward? Head over to Power to Decide to get involved.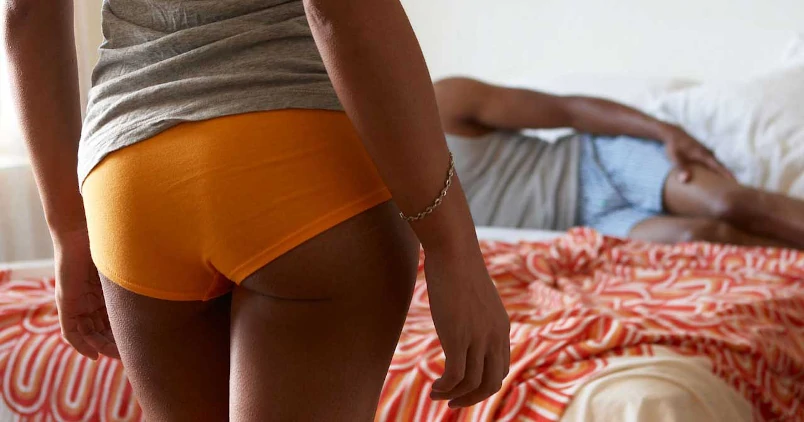 Subscribe to Frisky Fridays
Heat up your weekends with our best sex tips and so much more.