How to get emergency contraception delivered to your door
Like the boss b*tch you are
Ah, emergency contraception. Some have called it one of the greatest inventions of the modern era. Okay, that was us, but still! Couple it with the ability to get just about anything delivered right to your door, and we'd say that's a recipe for success.
If you find yourself in need of EC, you can read up on your options here and here. When you're up to speed, let us help you get what you need ASAP without ever having to leave home!
Here are some of our fave emergency contraception delivery options:
Amazon Prime. Yes, really! That magical, bountiful source of everything from salt lamps to pillows shaped like half-torsos of middle managers also sells emergency contraception!

Local pharmacy delivery. Your local pharmacy probably delivers. Also CVS does same-day prescription delivery now (though you don't need a prescription for most types of EC), as does Walgreens in some areas.

Specialty delivery services. Some of these places don't deliver everywhere, but it's worth checking to see if they deliver where you are. First you've got your birth control delivery services, like Nurx, PRJKT RUBY, and Twentyeight Health. Then there are the general prescription delivery start-ups like GoPuff and Capsule. Then come the grocery delivery folks, like Instacart. And then there are places like Postmates that basically let you pay a company to pay a person to bring you literally whatever you want.

Seamless and Grubhub. We saved the best for last! If you're in New York City you can actually get your EC on Seamless and Grubhub from a few select stores. Take a minute to let that sink in. With any luck, this will spread across the country soon.
Know of anywhere we didn't list? Comment below.
(Of course, if you'd rather do it the old-fashioned way and, you know, go get your emergency contraception in person, we've got something to help you with that too. Just enter your zip code and get a list of who has EC in your area.)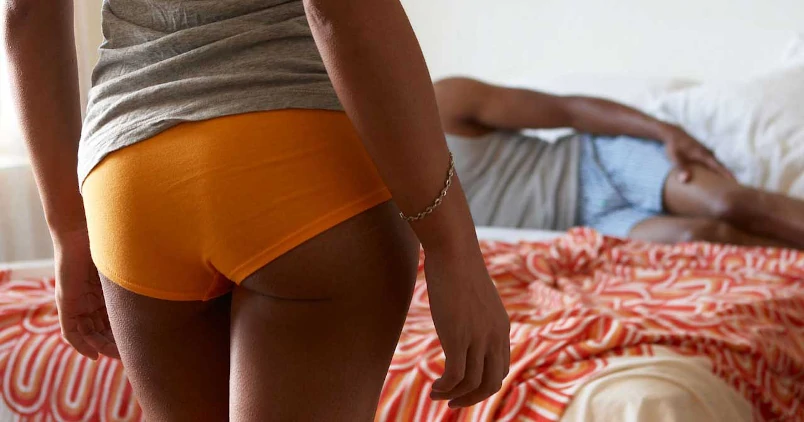 Subscribe to Frisky Fridays
Heat up your weekends with our best sex tips and so much more.