It's August, time to take a month off
Or at least a day!
Did you know that in many European countries, it's common to take off the whole month of August? Don't know about you, but that makes us want to find out exactly what we need to do to get EU citizenship.
Okay, so maybe we can't take a whole month off right now, but the hot weather definitely has a lot of us in the mood to get out of town. So we put together some quick tips on how to stay on top of your health while traveling, whether you're jetting off someplace exotic, planning a quick trip to visit family, or carving out time for some day trips closer to home.
Figure out time zones
If you are traveling across time zones, timing your birth control pill can be a bit confusing. If you take it at 10 p.m. every night on the East Coast, does that mean while you're in California you should take it at 7 p.m.? Well, kind of. If you can, you should stick to your home time zone for taking the pill. If you're overseas though, it's okay to adjust the time you take most birth control pills as long as you don't go more than 24 hours without it. But if you're taking a progestin-only pill (also called the mini pill), the rules are different. You need to take it within 3 hours of your normal time or you've missed that dose. So even if that means taking it late at night, you have to stick to your regular schedule. If you need some help, download our pill reminder app, which can help you stay on track in different time zones.
Bring the big purse
Ever found yourself in a small town after 8 pm? Yeah, us too. So you know that nothing is open, including anywhere that sells condoms. We've also had airlines lose our bags with all our medication in them. Your best bet for avoiding this unfortunate situation is to make sure you have your birth control, condoms, and emergency contraception packed in your carry-on (if you have one) or otherwise with you. Even if you aren't planning to spend more than a few hours someplace new, it's a good idea to come prepared. You never know when a day trip might turn into an overnight rendezvous. If you find yourself running out of your BC while traveling, we can help you figure out how to refill your prescription in the U.S. and how to refill it abroad.
The drier, the better (within reason)
While we may like the steaminess of summer, our vaginas do not. From biking to hiking to staying in your swimsuit all day, summer activities can bring a heightened potential for discomfort and yeast infections. Make sure you're changing your underwear often and keeping your vulva dry. Try to avoid sitting around in your wet bathing suit all day and sorry, but you might even consider leaving your extra-tight shorts at home.
Drink up
Unless you're going down under, where it's winter right now (yes, we actually mean Down Under as in Australia), the summer heat in August can be brutal. Getting caught up in travels could lead some of us to skip meals and forgo hydration. It's important to stay on top of your health, so always carry around a water bottle and some fruit to charge up during your summer excursions. This is even more important if you're planning on having alcohol.
Watch your back
As much as we would like to think of the good in this world, traveling as a woman or femme is not as safe as it should be. From walking to your hostel late at night, to catching a local taxi, to dancing the night away at a club, being alert is crucial whether you're alone or with a group. If something doesn't feel right, it probably isn't—go with your gut.
Our hottest tip: have fun, whatever that looks like for you
And if you're someone who hates summer, we hope you have fun staying inside curled up next to the air conditioner! We think that's a perfectly valid and beautiful way to spend your August.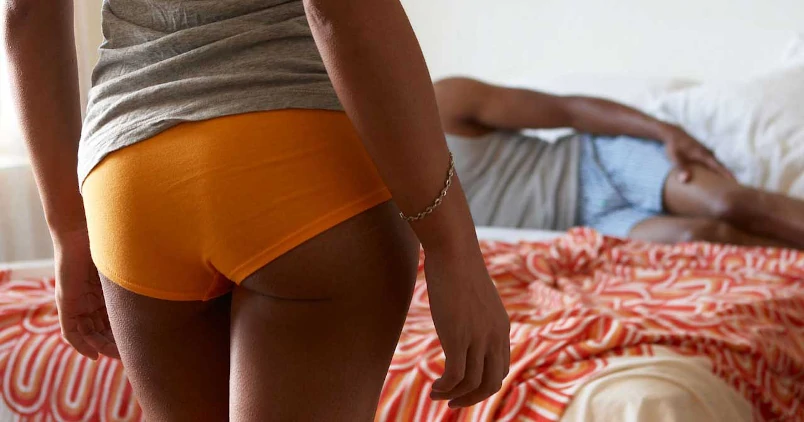 Subscribe to Frisky Fridays
Heat up your weekends with our best sex tips and so much more.