Why NOT to buy a short-term insurance plan
Your guide to getting health insurance for 2021
There's been a lot of talk about the future of the Affordable Care Act (ACA, also sometimes called Obamacare). The fact is that the ACA is still in effect and that open enrollment is November 1st to December 15th this year (unless you're in one of these 13 states with their own open enrollment periods). During that time, you'll be able to sign up for health insurance if you don't currently have it or if you need to renew your current plan.
You might have heard about new options outside the ACA marketplace, such as short-term plans (sometimes called temporary insurance). In fact, in the future—if the Trump administration gets its way—these plans could be sold on ACA marketplaces. These plans might have lower monthly premiums, but they also cover less, so in the long run, you may end up with big medical bills. Here's what you need to know about these plans and picking the best plan for you.
What are short-term plans?
Short-term plans were originally intended as a solution for people who are in between other insurance plans. In fact, these plans are not considered actual major medical insurance. As a result, they get to avoid the quality assurance rules the ACA created.
What should you watch out for?
If you're considering buying short-term insurance instead of a comprehensive ACA plan, there's actually a lot to look out for. Here are some of the things that make short-term plans different from comprehensive ACA plans:
They don't have to cover prescriptions, including birth control

This is a big deal for anyone who takes birth control or other prescription medicine, but also for anyone who could start taking prescription medicine (which, by the way, is everyone, since none of us have a crystal ball).

They don't have to cover mental health

Short-term plans aren't required to pay for mental health services like therapy, and they often don't. One study found that only 43% of current short-term plans covered any mental health services.

They don't have to provide maternity coverage

Maternity coverage includes care for you when you're pregnant, such as doctor visits, lab tests, and medicines; labor and delivery; and newborn care. A recent study found that a whopping 0% of current short-term plans covered maternity care.

They don't have to cover pre-existing conditions

Short-term plans are also not required to cover care for pre-existing conditions. That means if you have a health condition before you buy the plan, the plan isn't required to cover the things you need for that health condition.

They can set annual or lifetime limits

This means that if you were faced with a serious medical condition, like a cancer diagnosis, you might quickly hit the limit of what the plan is willing to pay, and then you would be stuck paying the full cost of your medical bills.
So how do you know if you're enrolling in a short-term plan or a comprehensive ACA plan?
If you are uninsured and looking to buy health insurance, always start with healthcare.gov. It's the official marketplace, and it can only sell ACA-compliant plans.
If you're unsure if the plan you're looking to enroll in is a comprehensive one, ask yourself (or ask a broker/agent or enrollment assister) these questions:
Will I be asked questions about my health status?
Will my benefits be denied or will I be charged more because I have a health condition?
Can this plan exclude any of the 10 essential health benefit categories?
Are there any annual or lifetime limits on my coverage?
If the answer to any of the above questions is yes, you are not enrolling in an ACA-compliant plan, and you may be vulnerable to big medical bills.
How can you get comprehensive insurance?
While this all might seem a bit complicated, it doesn't have to be. If you need health insurance, all you need to do is go to healthcare.gov beginning November 1, create an account, and see what discounts you qualify for. You may be able to get a lower premium based on your income, and you'll know you're getting a good plan with all the consumer protections guaranteed by the law. Just remember, open enrollment only lasts 6 weeks, so make sure and enroll by December 15th!
Here are some other tips to keep in mind when signing up for insurance:
If you need in-person help enrolling in a plan, talk to a navigator or in-person assister. Find an appointment near you with the Get Covered Connector Tool.
If you make less than 400% of the federal poverty level (about $48,500 for a single individual, or about $100K for a family of four) you could qualify for a tax credit to lower your monthly premium. Don't leave free money on the table—make sure you're getting all of the discounts you're eligible for!
Signing up for health insurance should be free. The person helping you should not charge a fee.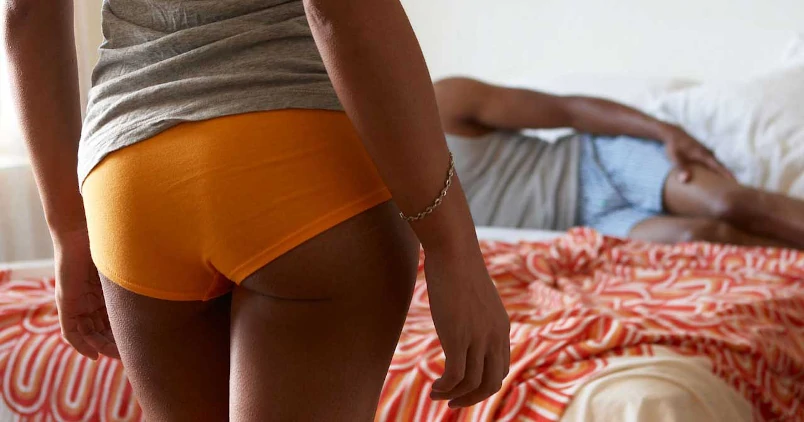 Subscribe to Frisky Fridays
Heat up your weekends with our best sex tips and so much more.