How to protect your privacy when getting birth control or STI tests in the mail
It's not as scary as it sounds
Getting sexual and reproductive health services can be…awkward. The whole process of going to the doctor, getting up on that table, and talking about your sex life can be enough to make even a seasoned sex educator blush. But luckily, there's a way you can get your birth control and sexually transmitted infection (STI) tests without having to look another person in the face: telehealth.
But while in-person clinics have well-known and well-documented ways they protect your privacy, and telehealth companies also are required to protect your privacy online, you might not know as much about how they protect your privacy at home.
So here are some frequently asked questions about privacy when it comes to getting STI testing and birth control via telehealth.
1. Will people be able to tell from the packaging that I'm getting birth control or an STI test?
When you're getting sensitive medical stuff in the mail, you may not want the whole neighborhood—or even the members of your household—to know your business. Luckily, most telehealth companies have taken this into consideration.
Nurx, for example, sends their medication and tests in discreet packaging—there's no mention of Nurx or your pharmacy visible on the packaging—so no one can tell what's inside by looking at the outside. Keep in mind though that they don't require signatures on all of their packages, so if you live with someone who's been known to open your mail (we're looking at you, mom!) you might want to make sure you're ready and waiting on delivery day.
Everlywell, Lemonaid Health, Pandia Health, Planned Parenthood Direct, Simple Health, and STDCheck.com also promise completely discreet packaging, with no recognizable marks.
2. Who actually delivers the tests and/or medication?
Some people have privacy concerns around who will be doing the actual delivery of their medication and/or tests. Like, is the local pharmacist going to show up at up my door? But you can rest assured: that's not going to happen.
The majority of the companies listed above deliver your pills or tests via the postal service (USPS), so whoever brings the rest of your mail will bring your discreetly packaged delivery from these companies. You can expect digital follow-up when you use any of these companies as well.
STDCheck.com and Lemonaid Health actually connect you with a lab where you can go get STI testing done, and then they send you the result digitally. So if you get STI testing with those companies, privacy during delivery isn't a concern. And if you get birth control delivered from Lemonaid Health, they also promise discreet packaging.
3. If the doctor needs to follow up with me, will it be obvious who I'm talking to?
With telehealth, any follow-up communication will be done digitally. For example, Nurx has an app where you can securely chat with your health care provider.
Because all follow-up is digital, whether anyone besides you has access to your correspondence depends on who has access to your phone. If someone you'd rather not know about your STI testing or birth control methods has access to your phone, talk to your telehealth provider to find out if there's another way you can do your follow-ups. You'll probably find that they're open to discussing possibilities with you.
4. Can I use insurance without my parents or partner finding out?
When it comes to insurance, there's a lot of variation among telehealth companies. Lemonaid Health, for example, doesn't currently take insurance, though you can submit bills to your insurance company afterward for reimbursement, if they allow that. So in that case, you would pay out of pocket, with a credit, debit, or prepaid card. Assuming your partner or parent doesn't have access to your online banking information, it's possible you could use this service without them finding out. But if your insurance does reimburse you, keep in mind that you may receive paperwork from them in the mail that mentions the service they're reimbursing you for. Another consideration is that you have to be at least 18 to use many of these services, although not all! Twentyeight Health, for example, will serve people under 18, depending on the state in which they live.
And while Nurx does take insurance, a representative told Bedsider that there's no way for them to ensure that a claim isn't reported on the explanation of benefits. That means if your parent or partner reads the notifications that the insurance company sends after you receive services, then they'll find out you ordered from Nurx.
Basically, if you're looking to get care from a telehealth company but don't want someone in your family/household to find out what you've ordered, your best move is to pay out of pocket and not involve insurance at all. (For example, you don't need insurance at all with GoodRx or PRJKT RUBY and you can get your pills for as low as $5 a month with Pill Club.) Luckily, many telehealth companies do take that into consideration and try to keep their prices low. Shop around! There are so many options that you should be able to find one that works for you.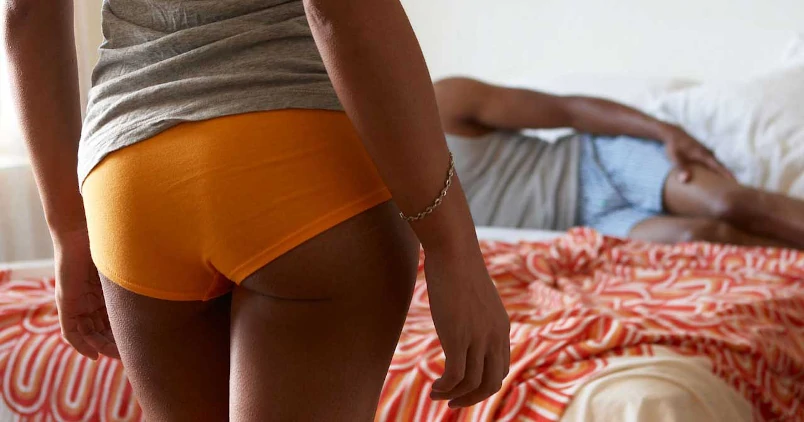 Subscribe to Frisky Fridays
Heat up your weekends with our best sex tips and so much more.