How much does telehealth cost with and without insurance?
Many insurance plans cover telehealth, and lots of telehealth options are affordable without insurance
From rural America to the most urban cities, telehealth is gaining in popularity. People are getting skin conditions checked out, getting their birth control prescriptions filled, and even ordering tests for sexually transmitted infections. But because it's such a new phenomenon, people have a lot of questions. Perhaps the biggest one? How much does it cost—and will insurance cover it?
Unfortunately, there's no simple "yes or no" answer to this question. Whether or not your insurance covers telehealth depends on the insurance company, your location, and the services you're getting. And if you don't have insurance, the costs vary from company to company. So let's drill down into the details in order to get a better understanding of the cost of telehealth.
Which insurance carriers cover telehealth?
Many of the big health insurance companies—including Blue Cross Blue Shield, UnitedHeathcare, Cigna, Aetna, and Humana—offer some form of coverage for telehealth services.
But here's the catch: Whether or not you qualify likely depends on your specific policy. So even if you have insurance through one of those carriers, don't assume that you're covered. It's worth it to either make the call to your insurance carrier yourself or ask the health care provider who is providing telehealth services to do it for you. (Many offices have staff that are trained specifically to help with health insurance issues!)
If you do call your insurance company yourself, the telehealth technology website eVisit suggests asking the following questions:
What is the call reference number?
Does my policy cover telehealth services?
How does your company define "telehealth services"? What is included and what's excluded?
Are there any restrictions around what you cover? For example, is it only covered if there's video? Or are there limits on the number of visits per year that are covered?
Do I need a referral from my primary care provider to get telehealth services from elsewhere? (This is super important if you're wanting to, say, order your birth control from Nurx or urinary tract infection (UTI) treatment from Planned Parenthood.)
What documentation do you need from the telehealth provider?
Even if your insurance carrier isn't on that list above, give them a call to find out whether or not they cover telehealth. It's always worth it to confirm for yourself.
Does Medicaid cover telehealth?
Medicaid covers telehealth in certain circumstances. What exactly is covered, what technologies can be used (such as video, phone, or email) and whether telehealth can be done from a patient's home are generally up to each state. So, if you have Medicaid, your coverage is going to vary depending on the state you live in. It will also vary depending on whether you're in Medicaid Managed Care.
Since the COVID-19 pandemic, almost all states have expanded telehealth coverage under Medicaid. See what's covered by your state by calling your Medicaid representative or checking out the latest information here or here.
Does Medicare cover telehealth?
Before the COVID-19 pandemic, Medicare also covered telehealth in certain circumstances, with different rules and restrictions depending on whether you have Original Medicare or Medicare Advantage.
In general, under Original Medicare, "certain" telehealth services, including office visits, consultations, and "certain other medical or health services" that aren't available in your area are covered, but only if you live in a rural area and you're physically located in specific health care facilities when you access telehealth. These health care facilities include doctor's offices, hospitals, critical access hospitals (CAH), rural health clinics, and federally qualified health centers. In other words, you can't have an appointment from home. You'll also pay 20 percent of the Medicare-approved amount and the Part B deductible applies to these services. For people who do want to access services at home, there are Medicare Advantage Plans, which offer a wider range of telehealth options.
However, telehealth services covered by Medicare have expanded a lot as a result of the pandemic, but only on a temporary basis. For example, you can now do a telehealth visit regardless of whether you live in a rural area, you can do it from your home, and you can use your phone for some types of appointments. In addition, health care providers have flexibility to reduce or waive fees. If you're not sure what your plan covers and how much you'll have to pay out of pocket, talk to your health care provider about the details. They should be able to walk you through it.
What if you don't have health insurance?
Due to COVID-19, many people have lost their jobs and have therefore lost their insurance. Losing your insurance is a "qualifying life event," which means you should qualify to enroll in the public insurance your state offers. Some states have also opened up special enrollment periods for their public insurance options as a result of COVID-19. That means you don't have to have a "qualifying life event" like losing a job or having a baby in order to get public insurance in these states outside of the annual open enrollment period.
Additionally, many insurance companies are waiving copays and other out-of-pocket costs for COVID-related telehealth treatment. Check here to find out which changes your insurance company has made or call your insurance company to ask. Like with many things in health care, it's complicated and there are exceptions.
What does telehealth cost out of pocket?
If you don't have insurance—or your insurance doesn't cover a service that you want or need— the out-of-pocket cost of telehealth varies from company to company. For example, if you're looking for birth control (including the pill, ring, patch, shot, and emergency contraception), Nurx offers that for as low as $15 a month. The Pill Club offers birth control (the pill, patch, ring, and emergency contraception) starting at $5 monthly. Shop around to find the best fit for you, your insurance, and your budget.
Unfortunately, when it comes to health insurance and medical services, things are rarely simple—whether you're getting your health care via telehealth or in person. Either way, a little prep work ahead of time goes a long way.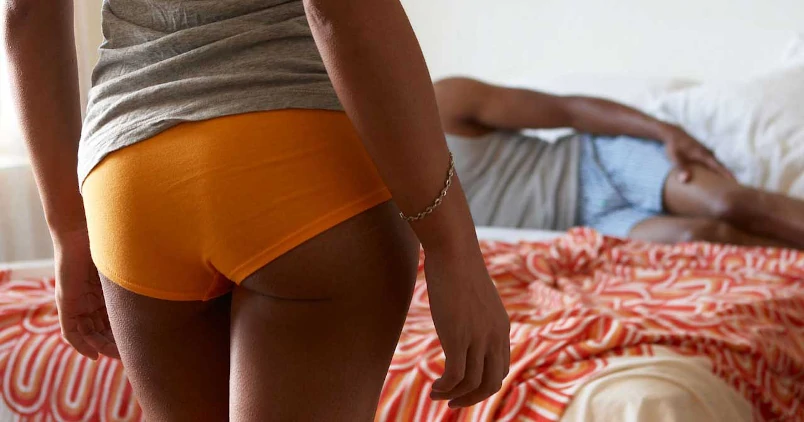 Subscribe to Frisky Fridays
Heat up your weekends with our best sex tips and so much more.