Help undo the damage caused by the Trump administration's domestic gag rule
The Title X Family Planning Program urgently needs our help
Title X is the federal funding that health centers around the country depend on to offer you free or low-cost birth control and other family planning services. But the domestic gag rule put in place by the Trump administration and years of underfunding have made it harder for health centers supported by Title X to meet the demand for services. Now is the time to undo the bad regulations and fully fund Title X so that everyone—no matter who they are, where they live, or how much money they make—has the birth control they need.
What is Title X?
Signed into law in 1970 by President Nixon, the Title X (pronounced "title ten") Family Planning Program was intended to ensure that "no American woman should be denied access to family planning assistance because of her economic condition." (Btw, Title X applies to care for people of all genders, not just women.) Title X helps provide critical family planning services to a wide range of people who otherwise may struggle to afford family planning care.
Title X is there for us, even if we can't see it. Chances are if you've ever gone to a public health center and gotten free or low-cost birth control, the Title X program was working its magic—either by directly covering your care if you're uninsured or underinsured (which means that you have insurance but it doesn't cover everything you need it to), or by helping to keep the doors of that health center open and its shelves stocked with birth control.
For over 50 years, Title X has helped health centers across the country provide confidential, high-quality care to people with lower incomes, people lacking health insurance, young people, and more. This care includes free or low-cost birth control, among other family planning services. But new restrictions put in place in 2019 by the Trump administration have made it harder for health centers to use the Title X program to help those in need. These restrictions are often referred to as the "domestic gag rule" or the "Title X gag rule."
While health centers have never been allowed to use Title X funding to pay for abortions, the domestic gag rule takes that restriction one step further. The rule blocks providers from even referring their patients for abortion care. It also stops them from providing Title X family planning care at the same location as abortion care, forcing many health centers to leave the program.
What happened to Title X?
So, what exactly happened to Title X? Well first, Title X has been chronically under-funded, and it is estimated that current funding would need to be more than doubled to meet the need for publicly-funded family planning nationwide. Second, when the Trump Administration put in place the domestic gag rule, it forced health centers to make an impossible choice. Either they could: 1) keep Title X funds and support their patients who needed free or low-cost care but withhold some information from them about abortion care, or 2) leave the Title X program, thus losing those vital funds that enabled them to stock birth control and cover the care of those struggling to make ends meet.
The impact of this rule was felt by clinics across the U.S. More than 900 health centers left the Title X program. In just one year, health centers served 844,000 fewer patients, a 21 percent decrease. Overall, 34 states have been impacted, including 6 states— Hawaii, Maine, Oregon, Utah, Vermont, and Washington—where all Title X grantees were forced to exit the program. This has exacerbated the barriers that those living in contraceptive deserts already face.
What needs to happen now?
Title X needs the resources and rules that will allow the program's providers to best serve the patients who depend on them. While legal challenges to the Title X gag rule continue (and the Supreme Court recently agreed to hear the case), the work to undo the rule must proceed. Fortunately, on January 28, 2021, President Biden instructed the Department of Health and Human Services (HHS) to review the Title X gag rule and consider rescinding it. HHS has announced they will begin this process by April 15, 2021, and they aim to have the Title X gag rule replaced by Fall 2021.
The Title X program has also received a small amount of new funding included in the American Rescue Plan, the bill Congress passed on March 10, 2021, to address the COVID-19 pandemic. The bill included a one-time investment of $50 million in funding for the Title X program. This will help to bring clinics back into the program once the domestic gag rule is rescinded.
But to fully repair the damage done to Title X and restore its ability to serve those struggling to make ends meet, the program needs significantly more money each year. This funding would help bring new clinics into the Title X program to meet the demand and increase access particularly for those who face the greatest barriers to family planning care. Together these actions would truly make a difference for people who need free or low-cost birth control.
What can you do to help?
Wondering what you can do to lift up this message in your community and with your members of Congress? Here are some super quick actions you can take:
Contact your members of Congress to ask them to significantly increase annual funding for Title X and urge HHS to move as quickly as possible in replacing the Title X gag rule. We've made it easy for you!

Use your social channels to amplify the need for more funding for Title X, and the need for the Title X gag rule to be replaced. Here are some sample posts to get you started: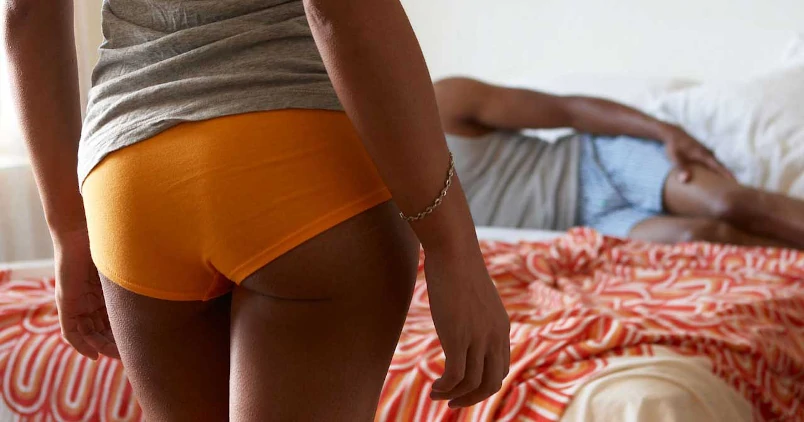 Subscribe to Frisky Fridays
Heat up your weekends with our best sex tips and so much more.