November 2021 horoscopes: Welcome to spicy season
And we don't just mean pumpkin pie spice
November evokes lots of sense memories: cool, crisp air, the smell of mulled cider, and…spicy time in the bedroom? Well, it may not be an official holiday tradition, but this year, get ready for a hot, hot November. Read on to find out what's in store for your sign in the coming month.
Scorpio
October 23rd - November 21st
You may find yourself with energy to burn this month. As a result, your sexual desires are likely to be supercharged, and you're going to be looking for your love interest to match your intensity. There may also be a surprising quality to your desires right now as you find yourself experimenting with new ways of expressing yourself. Roll with it, and you may just learn something new about yourself and your partner.
Sagittarius
November 22nd - December 21st
Turning inward and cultivating your spiritual practice, if you have one, will help you find nourishment this month. The same goes for your expression of your sexuality. The tantric, rather than the animalistic, could be the mode of expression you most need in bed right now. Expect a shift towards the end of the month though, when you'll feel your energy moving in a more outward and socially-oriented direction.
Capricorn
December 22nd - January 19th
Everything will feel like it's going your way this month, which will feel affirming after how hard you've been working. You may also feel extra sexual and find yourself wanting a strong physical release. The end of the month will be a slightly more introverted time for you. Time alone will help you prepare for some big changes that are coming next month, so you'd better take it while you can get it.
Aquarius
January 20th - February 18th
Though a project you started earlier in the year is taking off, there may be some stubborn roadblocks in your way this month. As a cool-headed, logical person you are perfectly capable of overcoming the heated emotions of others and finding strategic ways to move forward. At the end of the month, things will get much easier, and you'll be able to turn your focus to lighter-hearted relationship matters, including some playful sexual expression.
Pisces
February 19th - March 20th
Expect to feel an intense need to explore uncharted territory sexually this month. You may be surprised to discover new desires—whether your partner is suggesting something different or your own fantasies take you there. Either way, enjoy, and be sure to communicate clearly and often about your boundaries.
Aries
March 21st - April 19th
You may become downright obsessive about whatever you focus your attention on this month. When it comes to work or school, you'll be hyper-focused on success. In your relationships (especially between the sheets), your energy will be turned up to 11. The intensity will start to wane towards the end of the month, and things will transition to feeling more lighthearted and easy.
Taurus
April 20th - May 20th
It's going be hard not to resist even more change this month. Especially when it shows up in areas of your life that you've been trying to keep on lockdown. But the name of the game is "letting go" right now, especially if you want to make it through this time as painlessly as possible. If you can be open-minded towards the changes that are happening, then you can embrace the fact that you are getting a system upgrade. And that's in EVERY way (including your love life!).
Gemini
May 21st - June 20th
A major endeavor that you started earlier in the year may be resurfacing as an important part of your life right now. You may find yourself unable to think about anything else, which is helpful for making progress but is also potentially throwing you off balance. The end of the month will bring relationship matters to the forefront, which will be a welcome distraction from whatever's been taking all of your attention.
Cancer
June 21st - July 22nd
Your sex drive will be super high this month. Finding mutual satisfaction with a love interest could be a bit of a challenge however, since you may be on slightly different frequencies right now. Don't be afraid to experiment on your own and see what new heights you can reach. Things in your relationship will likely feel more sexually aligned towards the end of the month.
Leo
July 23rd - August 22nd
A lot of areas of your life are shifting, and it makes sense that you'd feel overwhelmed as a result. But rather than grasping for the security of what you know, consider allowing for new possibilities. Know that if you do, it will pay off—and that includes sexually. This could be a great month for experimentation with a current love interest or perhaps someone new.
Virgo
August 23rd - September 22nd
A strong new desire will lead you to pursue dating new people or perhaps seducing a leading love interest this month. If there is a special person in your life, the excellent chemistry between you two could lead to a lot of fun between the sheets. Enjoy it now, because at the end of the month, other life stresses will come into focus, including an imbalance in your home life.
Libra
September 23rd - October 22nd
Financial bumps in the road might have you feeling extra stressed this month. On the positive side though, a major project you've been focusing on is really hitting its stride. Let this success boost your confidence, and that positive energy will ripple out into other parts of your life. By the end of the month, you'll be seeing lots of opportunities arising for you. Just be sure to keep an eye on your self-care—it will be all too easy to neglect yourself with so much going on.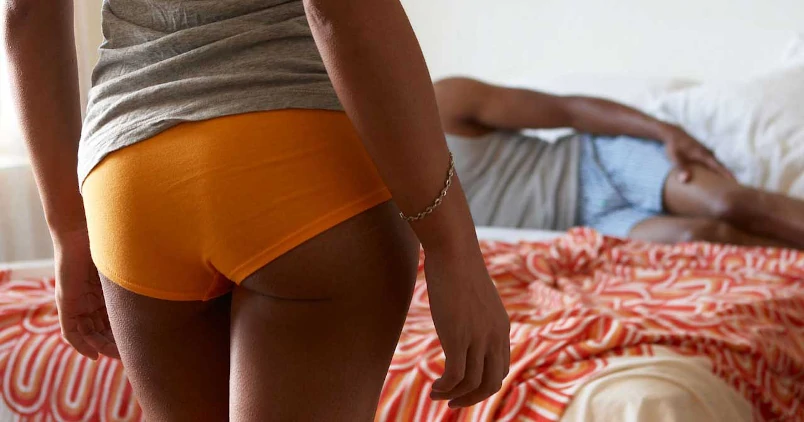 Subscribe to Frisky Fridays
Heat up your weekends with our best sex tips and so much more.