6 really good TV shows with trans and nonbinary characters
Happy Pride Month!
Happy Pride Month, everybody! Pride is all about living your truth, celebrating who you are, and ultimately, joy, which we could all use a dose of right now. We are kicking off our Pride celebration with this list of some of our favorite shows with trans and nonbinary characters:
1. Chilling Adventures of Sabrina
Theo, a trans character played by non-binary actor Lachlan Watson, is one of Sabrina's best friends, and we get to watch him blossom as he figures out his gender identity and begins to embrace it. His friends do a great, but not perfect, job of supporting him throughout his journey, which makes the storyline feel all the more realistic and relatable.
2. Euphoria
If you haven't watched Euphoria, all we can say is congratulations on having your mental health still intact. As wrenching as the show is at times, Jules, played by trans actor Hunter Schafer, is certainly a highlight in contrast to main character Rue's darkness. Jules is a character you can't forget, with her striking sense of style (The makeup! The clothes! The hair!) and undeniable presence. Jules's backstory is filled in over time, and it is troubled, as is her relationship with men. But in many ways, the show is a love story between her and Rue, and the fact that she's trans is almost incidental in that relationship.
3. Orange is the New Black
The legendary Laverne Cox needs no introduction. Her character on OITNB, Sophia, is complex and captivating, and the show's depiction of her transition and her struggles within her marriage is equally so.
4. The Politician
James, who is a trans man, is played by nonbinary actor Theo Germaine. The best thing about the way James was written is that his trans identity is not at all central to the show or even to his own storyline. He just is, and it's normal.
5. Sex Education
Cal and Layla, two nonbinary characters in Sex Education, are somewhat secondary to the main storyline, but they leave a big impression. Cal, played by nonbinary actor Dua Saleh, takes the lead in fighting the school's new-but-outdated extremely gendered dress code and other policies. Layla, played by nonbinary actor Robyn Holdaway, is shown binding their chest with Ace bandages and later seeks Cal's help in getting a more comfortable binder. The visibility that these scenes brought to chest binding created a powerful moment culturally for trans and nonbinary folks.
6. Pose
There are 5 amazingly talented trans actors on Pose—Indya Moore, MJ Rodriguez, Hailie Sahar, Dominique Jackson, and Angelica Ross. This show will make you laugh, cry, dance, and wonder why your wardrobe is so incredibly boring.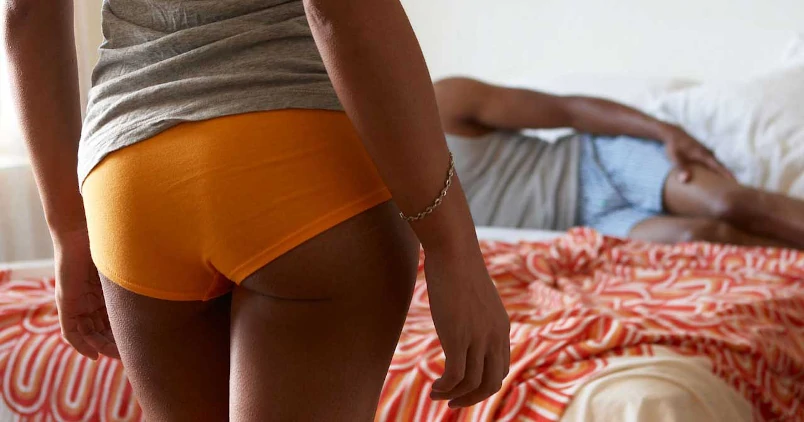 Subscribe to Frisky Fridays
Heat up your weekends with our best sex tips and so much more.