July 2022 horoscopes: Get by with a little help from a friend
Some support goes a long way
As we all process the changes that are happening in the world and in our personal lives right now, we need to be able to lean on each other. While we may feel emotionally drained, if we can take turns supporting each other, we will all be better off. Read on to find out more about what to expect this month.
Cancer
June 21st -July 22nd
A change that's been waiting beneath the surface will push through this month, and you'll find yourself pouring a lot of energy into adapting. Though you'll be able to handle it, you may also need extra emotional support. Asking your closest loved one(s) for the soft emotional cushion you need is important, especially because the rest of the world may not feel totally safe right now.
Leo
July 23rd - August 22nd
Big changes in your career are likely forcing you to withdraw energy from other areas of your life and focus everything on work right now. Though you will get an extra burst of energy to deal with it, you may still be depleted by the experience, emotionally and physically. It's an important time to focus on self-care and to ask for extra support from your loved ones.
Virgo
August 23rd - September 22nd
Your living situation is going to be in flux this month. Whether it's a move, a remodeling of your home, or someone new moving in, things at home are shifting. Though it may feel like things are getting off to a bumpy start, you'll slowly settle into a new routine through the month, and you'll begin to feel secure again. Trust the process and take things one step at a time.
Libra
September 23rd - October 22nd
The big changes of last month are ongoing this month, but you'll be able to find more ease as you get a little more used to the uncertainty. One thing that will help is improved communication, particularly with your partner. Remember that you are at your best when you're collaborating with others. Drawing in the people close to you for help is a good strategy for working through whatever this month throws at you.
Scorpio
October 23rd - November 21st
Ongoing changes will interrupt your plans this month. Though you're not loving the constant adjustments, know that you are slowly moving into a more settled phase. It may even suit you better than what you had going on before all this change. Your focus will change this month from the outward to the inward, and you may find that your emotions are a bit murky. Allow yourself to be and feel vulnerable, especially in the company of your most supportive loved ones.
Sagittarius
November 22nd - December 21st
Your relationship (or pursuit of a love interest) will take most of your focus this month. Both of you want to show off your great taste on elaborate dates and cook gourmet meals at home. The only problem is that there may be an unforeseen emotional hiccup mid-month, most likely coming from your partner, that will cause you to cancel some of your plans. If you can be patient and show your sensitivity, things will get better by the end of the month.
Capricorn
December 22nd - January 19th
Having to revisit something that you thought you'd taken care of will put you in problem-solving mode this month. It will also reveal a side of the issue you hadn't thought about before. Though there's a good bit of emotional labor you will have to put in, you will be able to slowly and steadily work through the changes that need to happen. Where you are in control of your own progress, things will go well, but where others' involvement is concerned, things may be delayed.
Aquarius
January 20th - February 18th
This month, an important question from your recent past will re-emerge, and you will have to reassess your decisions. Though you may find yourself wishing that you could simply move on and be done, there's something important you've missed, and re-focusing on this situation will help you discover whatever it is. On the bright side, others (especially a significant other) will be in close and supportive proximity this month, and if you let them, they may be able to help you see what you can't see alone.
Pisces
February 19th - March 20th
This month will have you second-guessing something that seemed like a sure thing just a month or two ago. Though that may burst your bubble, it's a good moment to re-center yourself and make sure that you're making your decisions for the right reasons. Slowing down will help you as further information that will affect your next move comes in mid-month. You will especially need to consider how you're assessing your material resources. The end of the month will lower the intensity a bit.
Aries
March 21st - April 19th
You've made a ton of changes lately, and even though most people are celebrating with you, there may be some who are aren't fans of the new path you're on—or how it's affecting them. This month is a good time to slow down a bit and tend to the more delicate side of your connections to your loved ones. It's worth the extra work to keep your relationships strong.
Taurus
April 20th - May 20th
A big change from last month continues to have a ripple effect on your life this month, and you'll have to take some action to keep things moving in the right direction. Though some of the changes happening are stressful, there's also a lot of momentum behind them, as well as help from loved ones. You'll be in a far better situation on the other side, just pace yourself as you move through all that's required of you at this time.
Gemini
May 21st - June 20th
Your love life takes precedence this month, and you'll spend a lot of time focused on your relationship. There may be some themes from the past that re-emerge, giving you an opportunity to resolve them on a deeper level. It could be that these deeper issues are coming up as you move into the next phase of your relationship. In that case, it's a good time to really ponder what you both want when it comes to your commitment to each other.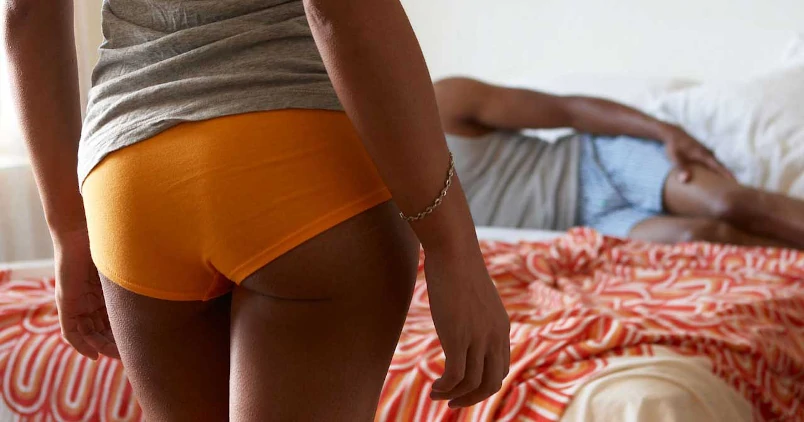 Subscribe to Frisky Fridays
Heat up your weekends with our best sex tips and so much more.