Your 2023 horoscopes: This year, you'll sparkle
Cheers to 2023!
Congrats: We made it through another year! Whether you spent 2022 out in the streets fighting for reproductive rights or cuddled up in your bed with your lover(s) (and favorite toys), last year's astrology certainly taught all zodiac signs some important lessons about the inner and outer landscapes that shape who we are. Thankfully, the astrology of 2023 is exploding with a glitter-bomb of much-needed planetary vibe shifts—so let's make a toast to this funky-fresh energy. Cheers to a new year and some auspicious horoscopes for 2023!
Capricorn
December 22nd - January 19th

What to expect in 2023: 2023 turns the dial up to full volume when it comes to fun, playfulness, and romance. Dating opportunities are aplenty, and you'll be getting lucky in and out of the bedroom. Meanwhile, you'll be doing some important internal processing and healing old wounds from past relationships, granting you valuable experience and wisdom when it comes to love.
Key Dates: Come May, it's officially time to embrace your playful side. Exciting opportunities begin to blossom in your love life, and this flirtatious magic continues on through the rest of 2023. With all of this passion building, you might want to look into your birth control options, if necessary! In July, you'll have a chance to dig deep within yourself and bring any salacious secrets or sexual desires to the surface for processing.
January forecast: Happy birthday season! January's full moon lights up your relationships, inspiring you to speak more openly about your feelings. Handle these conversations with care, as sensitivity levels are high! Having fun with friends and lovers comes much easier once Mercury retrograde ends on January 18, so make some exciting post-birthday plans to make up for any scheduling snags you may have dealt with earlier this month.
Aquarius
January 20th - February 18th

What to expect in 2023: 2023 brings a glimmer of one of the most transformative astrological transits of your lifetime—as power-hungry Pluto enters your sign for the first time since the 1700s. Ready or not, you're plunging into a period of psychic evolution and spiritual alchemy. Whew! On a lighter note, this summer's all about romance, so look forward to new partnerships, stronger commitments, and closure from past relationships that never quite healed.
Key Dates: Your libido's on fire from mid-January through March, so stock up on safer sex supplies and have some fun in the bedroom! Soon after, you'll trade that lighthearted vibe for intensity, as transformative Pluto hits your sign through mid-June. Time to dive into your psyche! Your romantic life gets a makeover this summer, and you'll reevaluate what you want out of love. Examine your relationships through a new lens and adjust your boundaries accordingly.
January forecast: Venus is upping your ability to manifest your desires this month, and to sweeten up or attract new romantic relationships—a perfect vibe leading up to your birthday season! Things really heat up mid-January, so let off some sexual steam with a playmate. It's officially party time once the 20th rolls around, as that weekend marks the start of Aquarius season and brings an auspicious new moon. Make a wish!
Pisces
February 19th - March 20th

What to expect in 2023: Consider 2023 a coming of age story, because you're undergoing some serious spiritual growth spurts and embracing a more mature and responsible outlook—in life, love, and beyond. Boundaries aren't easy for a sensitive and go-with-the-flow sign like you, but you're learning to stand up for yourself and own the power in your experiences.
Key Dates: Growth is inevitable once tough-love planet Saturn enters your sign in March. Reality checks aren't fun, but they'll teach you to set higher standards for yourself and your relationships. Timing becomes especially important in your love life come June, so follow up with anyone new who sparks your interest and devote quality time to your partners. Communication gets messy in late August, so save make-or-break relationship convos for mid-September.
January forecast: January kicks off with a sweet and sexy full moon, inspiring you to be more emotionally open with your lovers. You might want to spend some quality time in bed with yourself, too—both for pleasure and rest purposes. Some chill time is necessary, because once Venus enters your sign on January 26, you'll be a magnet for romantic attention.
Aries
March 20th - April 19th

What to expect in 2023: Manifesting your goals is easier than ever this year, Aries, so take advantage of the magic! Your love is undergoing some potent transformations, as you're learning new things about yourself that shape the kind of relationships you want to commit to. Change isn't easy, but these shifts will feel like part of your destiny—it's like things are clicking into place.
Key Dates: April and October usher in a whirlwind of personal changes and new beginnings in partnerships—but some of the steamiest and most romantic moments of your year come in March. Prepare to rev things up in relationships and manifest your dream lover! When the North Node of Destiny hits your sign in mid-July for the first time in nearly 20 years, meeting new people will feel like fate. Later that month, you may have a second chance to consummate an old fling.
January forecast: Your social life feels extra sweet this month, so it's a great time to introduce your significant other to your crew, plan a group date, or even explore a friends-with-benefits situation. Just make sure dynamics don't get messy, as Mercury will be retrograde until mid-month. Energy levels shoot up after January 12, and your sex drive will skyrocket, too. Get out and have some fun!
Taurus
April 20th - May 20th

What to expect in 2023: After an intense year of fateful changes—both personally and within relationships—2023 brings you a chance to start enjoying the clarity on the other side of the shake-ups. That's not to say that everything's coming up roses, of course, but luck is definitely on your side. Glow-up city, here you come!
Key Dates: Mark your calendar for May, as a powerful eclipse will catalyze some much-needed restructuring in your relationships—and perhaps bring some new faces into the picture, too. By mid-month, you morph into a magnet for opportunities, and exciting blessings light up your life through the rest of the year. Start manifesting your heart's desires, whether that involves a sexy new playmate or more commitment from a current partner.
January forecast: Bust out the satin sheets and pop the good champagne, because your libido skyrockets once Mars retrograde ends on January 12. Don't be shy about asking for what you want, in or out of the bedroom—your pleasure is the priority! Plus, wild child planet Uranus ends its retrograde in your sign on January 22, so it's truly time to let your freak flag fly.
Gemini
May 21st - June 20th

What to expect in 2023: Major personal growth is on the horizon in 2023, Gemini. You're stepping up your career game and embodying your inner authority—and people are definitely taking notice. But you're also learning to embrace the power of quality alone time. You'll enjoy your social and romantic connections so much more once you have more space to recharge your spiritual batteries (and your vibrator batteries, too).
Key Dates: Look forward to a burst of energy, motivation, and sex appeal from mid-January through late March—and use it to chase after your desires, whether that's a new job or a sexy stranger who's caught your eye. Mid-October's eclipse could bring a new love interest with the wave of a magic wand, so keep your heart open to an exciting chance meeting.
January forecast: Passionate Mars has been retrograding for months, putting a damper on your sex drive and energy levels. Similarly, Mercury's backspin is mixing your signals and muddling up communication, particularly in intimate relationships. But you can kiss this dry spell goodbye mid-month—you'll feel sexier, bolder, and more like your social-butterfly self once these retrogrades end.
Cancer
June 21st -July 22nd

What to expect in 2023: You're a giver by nature, Cancer, but take some space this year to consider what makes you feel good as you get in touch with your sensual side and re-evaluate what truly brings you pleasure. Additionally, keep your antennae perked at networking events and group hangs through 2023, as big opportunities in the realms of career and community can open exciting doors.
Key Dates: Early May is the time to let go of whatever's holding you back from embracing pleasure and fun in your romantic life, so go with the flow and let these cosmic shake-ups loosen you up! The year begins and ends with Mercury retrograding through your relationship sector, which can cause a few weeks' worth of communication clashes and missed connections. Choose words wisely and take things slower in love.
January forecast: Relationships feel extra sensitive this month—especially during the full moon on January 6—so setting strong boundaries is super important. Suppress the urge to be passive aggressive and instead state your needs plainly, as this is beneficial for intimacy in the long run! Romantic energies start perking up mid-month, so use that vibe to smooth over miscommunications and have some heart-to-hearts.
Leo
July 23rd - August 22nd

What to expect in 2023: Your relationships have taught you a lot lately, and 2023 takes you even further into this journey. You're learning to set boundaries and share intimacy in a way that feels safe and secure—there's strength in vulnerability! Additionally, look forward to a bonafide summer of love thanks to romantic Venus's extended tour through your sign. Live it up!
Key Dates: Sparkling career opportunities begin to pop up in May, and this extra professional attention is a major confidence boost. You're embarking on a deep-dive in your love life from June through October, getting crystal-clear on your romantic values and revisiting roles you've played in past relationships. Just watch out for exes reappearing, hoping for a summer fling. Being this popular has its downsides!
January forecast: Sensual Venus is lighting up your partnership sector for most of January, making it an especially romantic and flirtatious month. Because relationship dynamics are sweetening up, it's a good time to have discussions about commitment or try some unconventional new things with a lover—especially once the new moon hits on January 21.
Virgo
August 23rd - September 22nd

What to expect in 2023: This year is all about exploration—of the sexual, spiritual, and even world-travel varieties. Your deepest desires are bubbling up to the surface, so find a safe and healthy outlet to explore your kinky curiosities. It's liberation time! Relationships will take on a more serious tone, so you'll probably be less interested in short-term flings and more focused on connections that feel fulfilling in the long run.
Key Dates: Serious Saturn enters your partnership sector in early March, kicking off a make-or-break period for romantic relationships. If something feels like a waste of time, keep it movin'! June through October brings a deep period of introspection—so you may feel more like exploring your fantasies and having solo sex than going out on dates. Honor your needs and take this time to get to know your desires.
January forecast: Beware of exes lurking in your DMs with "Happy New Year" messages, as Mercury retrograde is stirring up interest from old flames during the first half of the month. It can be fun to take a dip in the sea of lovers past, but keep your wits about you—you may not be as keen on your decisions once the retrograde ends on January 18.
Libra
September 23rd - October 22nd

What to expect in 2023: Relationships are at the forefront this year, so open your heart to new people, stronger commitments, and lots of growth opportunities within your love and sex life. 2023 also brings fateful twists and destiny-tinged turns, so make sure you stay true to yourself, no matter who comes along and sweeps you off your feet.
Key Dates: Sudden news regarding partnerships rushes in during April's eclipse—and this theme continues once the North Node of Destiny hits your relationship sector in mid-July (for the first time in nearly two decades!). Look forward to new beginnings in love and perhaps some fateful meet-cutes. October's eclipses set you off on a new journey involving personal growth and intimate revelations.
January forecast: It feels like everyone's swiping right on you all of a sudden, so take advantage of this fun and flirty flow by planning some elaborate date nights or scheduling sexy time with an intimate partner. Once mid-month rolls around, you'll be even more inclined to try new things and get experimental in the bedroom.
Scorpio
October 23rd - November 21st

What to expect in 2023: 2022 transformed your love life, forcing you to outgrow old relationship patterns and get to know a new version of yourself. This year, the planets promise to replenish all that was lost and then some! You'll have more opportunities to meet new people, make deeper romantic commitments, and have more fun—all while getting more comfortable in your skin.
Key Dates: Retrograde-fueled relationship mix-ups in April may be frustrating, but the eclipse on May 5 helps you find your voice amidst the drama. Look forward to a massive love life glow up starting in mid-May—as lucky Jupiter will be sprinkling magic and opportunity over your partnerships for the rest of the year. Another eclipse in late October helps you purge toxic patterns from your relationships, making room for growth.
January forecast: Your physical senses are lit up by Venus this month, inviting you to indulge in pure pleasures. Whether you're pampered by a partner or simply spoiling yourself, now's the time to prioritize sensuality. It'll get easier to communicate your needs and feelings starting mid-month, and you may even feel an invigorating boost to your sex drive. Enjoy this influx of intimacy with a lover, whether through heart-to-hearts or some provocative playtime.
Sagittarius
November 22nd - December 21st

What to expect in 2023: Whether you're single or committed, the first half of 2023 is about making moves in love! Up the passion factor within an existing partnership or milk the dating scene for some flirtatious flings. Mid-year, you'll begin an exciting journey of romantic exploration. It's time to learn new things about love, broaden your horizons in the bedroom, and say yes to wild romance-related adventures.
Key Dates: Your partnerships are reinvigorated from mid-January through late March, so it's a great time to make the first move and be bold about your desires. Through May, you have a particularly lucky period for dating and romance—so if you're single, there will be plenty of opportunities for fun and flirtatiousness. In late July, you may reconnect with a faraway lover or otherwise revisit past passions.
January forecast: Time to get your flirt on! Romantic Venus brings loads of sweet opportunities to express your desires to a partner or get to know some potential new ones this month. If you're in a relationship (or even a situationship), prepare to take the reins come January 12, when you'll feel emboldened to speak your mind and express your carnal instincts.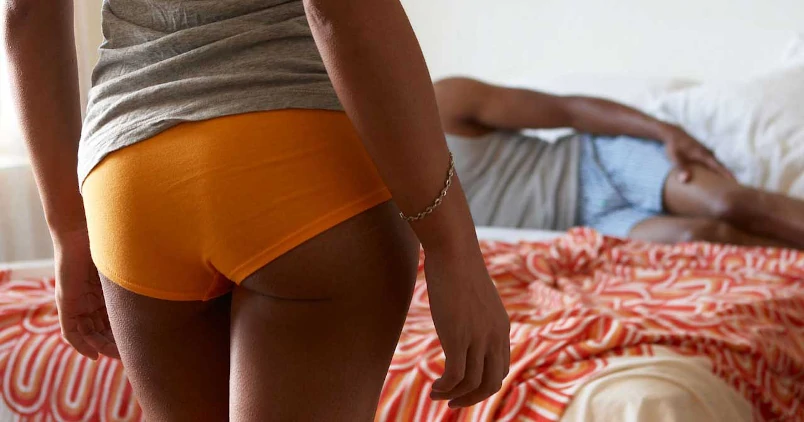 Subscribe to Frisky Fridays
Heat up your weekends with our best sex tips and so much more.