Mourning while celebrating the 50th anniversary of Roe v. Wade
A bittersweet reminder of what we had and all we've lost
What should've been a moment of pure celebration—the 50th anniversary of Roe v. Wade, which is this Sunday, January 22—has become an occasion for mourning as well as bittersweet reflection on what this landmark case brought us over almost 50 years.
Roe v. Wade established the constitutional right to abortion and, in so doing, vastly improved access to abortion across the country. But on June 24, 2022, the U.S. Supreme Court's decision in Dobbs v. Jackson Women's Health Organization overturned Roe v. Wade.
We will certainly cry this weekend (and probably also scream), but today, in defiance of those who have celebrated taking away one of our most precious rights, we have chosen to lift up the voices of those who have benefited from access to abortion.
Abortion is an act of self-love
I think if I could go anywhere in the world it would be back in time to my own bedroom when I was 19, days after my abortion. How I would stroke her hair, lift her chin, make her sing Chiquitita until she smiled. I would bring her confetti and champagne and I would thank her.

— katie maloney defender (@martinsheen_) September 27, 2022
Abortion is health care
#WhateverTheReason #MyAbortionStory I wanted a baby as much as breath. I used assisted technology for 15 years. I got pregnant only to find out my sweet Joseph was a Trisomy 13 baby. I had an abortion. I would have died emotionally if I had to carry that sweet baby to term.

— Theresa Steinbacher (@tillybird13) July 3, 2022
Abortion is for parents
My abortion was my responsible parenting decision. I did not want to add burden and stress onto my kids, particularly my autistic kids who need lots of services. They need my attention. Another baby would take away my time with them. I also didn't want to add more medical debt. https://t.co/usXWzQKbDU

— Kimra Luna - Riot Doll Society (@KimraLuna) January 10, 2023
Abortion is freedom
I celebrate my abortion with joy because it quite literally allowed me to shape my own future.

For anyone reading this- your reason is the right reason, even if that means having sex with an ex & you don't want to be pregnant!
Abortion is normal. Abortion is freedom.

— Liz Gustafson (@elgus503) December 18, 2022
Abortion saves lives
I'm 35 today, and I wish I could throw parties for everyone who made it possible—my mama, my therapist, my community, the nurses and midwives and OBs who delivered my kid, the nurses and CNMs who provided my abortion care, the fund who paid for it. I'm only here because of them🦋

— 🧃you or someone you love🧃 (@hannahmsays) August 1, 2022
Abortion is the future
I feel so honored to be in space with other people that have had abortions. We are the future. We should be in every room where decisions are being made about our bodily autonomy.

— jordyn, abortion queen (@_Jordynkiera) June 26, 2022
Abortion is love
loving kindness from a KS abortion clinic: saturday, a patient came for their abortion. their dad was with them to support them. a fellow patient didn't have all the funds for their abortion. the dad paid.

my friend who told me this story put it best: "be like this dad."

— Kelsey Rhodes (she/her) (@KelseyDotOrg) April 4, 2022
Abortion is okay, whatever the reason
I wasn't raped & I had an abortion. I wasn't a victim of incest & I had an abortion. I wasn't on birth control & I had an abortion. I wasn't at risk of potential health issues & I had an abortion. I HAD A CHOICE & I HAD AN ABORTION!#MyAbortion #FuckYourReasons #ProChoice 💙

— Angela Bongo (@youngestbongo) June 28, 2022
Abortion is mental health care
I'm so thankful for my abortion💜 three years later and I'm doing better mentally without a child than I would with one.

— Father Funk (@FadisonMunk) December 18, 2022
And we can't go back
Today, I relived one of the most painful times in my life on the House floor. I shared my experience of being forced to carry my dead baby. Prohibited by law to induce labor, I carried my deceased child inside me for two months and almost died. We can't go back. pic.twitter.com/emuWzQDgWX

— Rep. Frederica Wilson (@RepWilson) January 11, 2023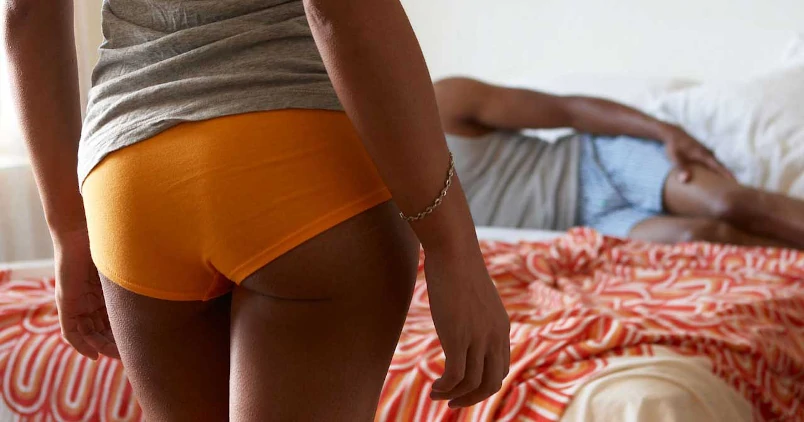 Subscribe to Frisky Fridays
Heat up your weekends with our best sex tips and so much more.