May 2023 horoscopes: (Almost) everything is coming up roses
Happy birthday, Taurus!
They say April showers bring May flowers, and when it comes to the cosmos this month, it's true! Maybe not everything is coming up roses—after all, we're still in the midst of some eclipse season chaos and a pesky Mercury retrograde—but there is lots of beauty blossoming around us. By the end of the month, our libidos will be fully revved up and ready to roll thanks to passionate Mars entering fiery Leo and lucky Jupiter entering sensual Taurus. So get your birth control options on lock and enjoy the sparkly magic of spring.
Taurus
April 20th - May 20th

Happy birthday season, Taurus! May kicks off with a lunar eclipse, so prepare for serious shifts in relationship dynamics or surprising changes of heart. Thankfully, sensitive convos run smoothly once Mercury retrograde comes to an end mid-month. On May 16, lucky Jupiter enters your sign for the first time since 2012, ushering in a bounty of fresh blessings and upping your manifestation power. Make a birthday wish during the new moon in your sign on May 19!
Gemini
May 21st - June 20th

Amorous Venus is in your sign until May 7, sweetening up matters of romance and making it all too easy to attract your heart's desires. Things quiet down for a couple weeks mid-month, giving you a chance to chill before the sun enters Gemini on May 21. But from there on out, it's party time! The kickoff to your birthday season will be both energizing and transformational, so take advantage of the cosmic magic and take center stage.
Cancer
June 21st -July 22nd

The lunar eclipse on May 5 stirs up your sense of desire, connecting you with a potential new partner or a refreshing burst of passion. Additionally, sexy Mars is still revving your sexual engine throughout the first few weeks of the month, while love planet Venus joins the party on May 7—all of which blesses you with an irresistible charm. Get out and socialize under the new moon on May 19, as you might make some special connections!
Leo
July 23rd - August 22nd

Matters of love may feel especially intense as we kick off the month, as power planet Pluto begins retrograding through your partnership sector, and an ultra-deep lunar eclipse hits close to your heart. Thankfully, a major energy and libido boost is headed your way May 20, once carnal Mars lights up your sign. It's time to boldly chase after your personal goals, creative ambitions, and sexual desires.
Virgo
August 23rd - September 22nd

Take down that ponytail and loosen up, Virgo, because the planets are igniting your social and adventurous sides this month. Traveling, connecting with friends and acquaintances, and trying new things will make love and life a lot more exciting—especially leading up to the sensual new moon on May 19. By the end of the month, you may want to balance out your flirtatious social schedule by focusing on career opportunities or spending time alone to recharge.
Libra
September 23rd - October 22nd

The lunar eclipse on May 5 allows you to tap into some sensual clarity, Libra, helping you cut through the BS in your relationships and connect with what truly brings you pleasure. Sticky situations in sex or love will start clearing up mid-month, once Mercury retrograde ends. It'll feel like you've finally broken through to the other side of something. Sensitivities could flare in love and work alike during the final week of May, so try to stay grounded.
Scorpio
October 23rd - November 21st

The lunar eclipse on May 5 is in your sign, catalyzing massive personal revelations that could fully shift your gears in love and life in general—while the new moon two weeks later brings a bountiful and romantic fresh start. Relationships really begin blossoming mid-month, as Mercury retrograde ends and lucky Jupiter hits your partnership sector. Communication opens up with lovers, and opportunities for deeper commitment and connection are aplenty.
Sagittarius
November 22nd - December 21st

Relationships are at the forefront this month, Sagittarius, and love feels extra sweet and flirty—especially throughout the first week of May. However, you'll quickly find yourself craving a bit more depth and intensity from your romantic affairs. You're testing the waters of emotional trust and initiating connections that reach below the surface. Real intimacy requires raw honesty, and you're fully ready to take it there.
Capricorn
December 22nd - January 19th

Amorous Venus is giving your relationships a glow-up now, so commitments and compromises come easier—especially once Mercury retrograde ends mid-month. Soon after, an exciting new era begins in your love life, promising a summer of big romantic opportunities and a revival of passion in partnerships. Stay open to new crushes, dating prospects, and a general feeling of inspiration. And get your birth control on lock, because your bedroom is likely to be a bit more bustling than usual!
Aquarius
January 20th - February 18th

Flirtatious cosmic vibes flow freely during the first week of the month, ensuring lots of passion and plenty of romantic potential. Once lust-driven Mars hits your relationship sector on May 20, be ready to take charge of your love life in a big way. Tell your dates or significant others exactly what you want out of a partnership—logistically, emotionally, and sexually—and be willing to cut off situationships that aren't fulfilling your needs.
Pisces
February 19th - March 20th

The lunar eclipse on May 5 ignites your taste for adventure, potentially inspiring a sudden shift in your path or a major mental revelation. Take a leap of faith! Once Mercury retrograde ends mid-month, communication starts flowing, so spark some fresh conversations and get your flirt on. Lusty Mars continues heating up your dating life through May 20, so use the cosmic momentum to finally ask out a crush or initiate sexy playtime with your lover.
Aries
March 21st - April 19th

The month kicks off with intensity thanks to the lunar eclipse on May 5. Intimate secrets may be revealed, and deep sources of shame in relationships may surface—but trust you can handle it. Summon up some patented Aries bravery and deal with the skeletons in the closet. On a lighter note, your sex life gets a massive boost come May 20, as lusty Mars heats up your romance sector. Take charge in the bedroom, make the first move on a dating app, and have some fun!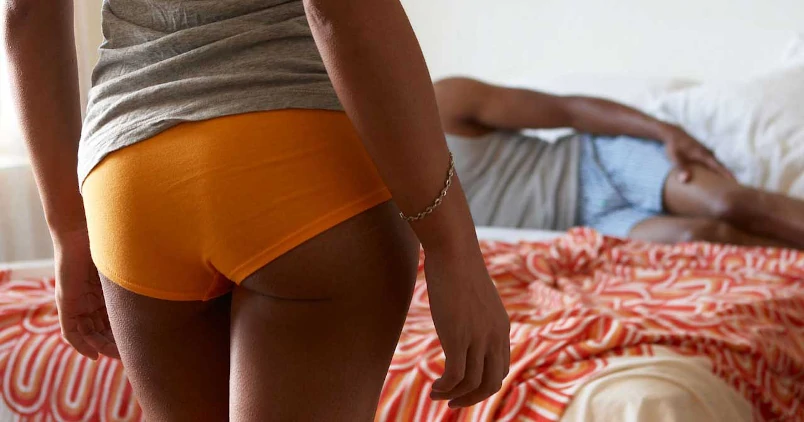 Subscribe to Frisky Fridays
Heat up your weekends with our best sex tips and so much more.