June 2023 horoscopes: Say hello to a summer of love
Happy birthday, Gemini!
Gemini
May 21st - June 20th

Happy birthday season, Gemini! The full moon on June 3 is a major moment for your love life, so use it to bolster more freedom in relationships or try something new with a lover. Once chatty Mercury enters your sign mid-month, your social energy picks up and you'll find yourself flirting your way into the summer. The new moon in Gemini on June 17 (PT)/June 18 (ET) is the ideal time to make a birthday season wish—and a perfect excuse to ask a partner to pamper you.
Cancer
June 21st -July 22nd

June starts off on a quieter note for you, Cancer. You're catching up on rest, taking care of responsibilities, and focusing on satisfying your own needs. Solo pleasure is the way to go now, and you can really explore your desires under the new moon on June 17 (PT)/June 18 (ET). Once Cancer season hits on June 21, the solar spotlight is on you, and you'll feel more open, flirtatious, and ready to have some fun. Get yourself into that hot-girl-summer mentality, stat!
Leo
July 23rd - August 22nd

Summer is your season, Leo—and astrologically, this month couldn't be sexier. A passionate full moon on June 3 brings a kinky spark to relationships and turns up the heat in the bedroom. And once love planet Venus joins lusty Mars in your sign two days later, you're officially irresistible. It's time to manifest your wildest desires and sweetest romances! While things generally quiet down during the final third of the month, your love life will still be running full-speed ahead.
Virgo
August 23rd - September 22nd

Your career has you booked and busy through the first few weeks of June, Virgo, so it'll be a challenge to carve out quality time with your lovers. But the full moon on June 3 demands you take a break to focus on your private life—even if that simply means putting your phone on do not disturb to have some bonding time in the bedroom. Once the summer solstice hits on June 21, you'll have lots more energy for social events and date nights out. Shift your focus onto having fun!
Libra
September 23rd - October 22nd

It's time to spread your wings and fly like the social butterfly that you are, Libra! The full moon on June 3 invites you to express any pent-up feelings (and perhaps finally ask out that sexy acquaintance who's been on your radar lately). You're craving excitement, so by mid-month, trying new things is a must. Don't be afraid to get experimental in the bedroom and be more adventurous with your heart—especially under the flirty new moon on June 17 (PT)/June 18 (ET).
Scorpio
October 23rd - November 21st

June starts off by serving up some fateful opportunities in your relationships, Scorpio, so look out for meaningful new connections or meant-to-be moments in love. Once sweet Venus enters your career sector on June 5, a workplace flirtation could gain traction, blending pleasure with your professional life. The mid-month new moon inspires you to clean some skeletons out of your closet, just in time for the summer solstice on June 21. Make space for new adventures in your head and your heart.
Sagittarius
November 22nd - December 21st

The full moon in your sign on June 3 is the perfect time to be a little selfish and fully focus on your own goals and pleasures. But after that, relationships take center stage, Sag! There's loads of potential for spicing up your love life and embarking on exciting new adventures with partners or playmates, especially once the new moon rolls in around mid-month. The start of summer on June 21 inspires you to embrace intimacy more deeply, so share some secrets as you steam up the bedroom windows.
Capricorn
December 22nd - January 19th

The first week of June brings a spiritual full moon and some introspective energy shifts, catalyzing your craving for deeper connections and more vulnerability in relationships. It's a good time to commit to an honesty-only policy with yourself and your lovers alike. Communicating your many feelings gets easier mid-month, as chatty Mercury enters your partnership sector on June 11 and the summer solstice sprinkles some magic over your love life come June 21.
Aquarius
January 20th - February 18th

The first week of June is filled with fun and romance, thanks to a fiery full moon and amorous Venus entering your relationship sector. Lighthearted flings could easily slide into commitment territory and existing partnerships will start feeling a little sweeter, too. Mid-month brings flirty vibes galore, and the new moon on June 17 (PT)/June 18 (ET) is a great time to explore a new romance. Enjoy the influx of magic in your love life now—you can catch up on your other responsibilities toward the end of the month.
Pisces
February 19th - March 20th

The month kicks off with lots of career-related responsibilities—especially during the full moon on June 3—so you might be more focused on your personal grind than your love life. But once the solstice hits on June 21, summer love is officially in the air. Look forward to passionate and playful vibes galore! Just keep in mind that both commitment-oriented Saturn and dreamy Neptune start retrogrades in your sign this month, meaning it's time to take off the rose-colored glasses and get real about what you want.
Aries
March 21st - April 19th

The first week of June is spicing things up in the bedroom, Aries, so ensure your birth control methods are on lock. The full moon on June 3 lights up your taste for adventure, while amorous Venus turns on your romantic charms, making it easy to seduce just about anyone. Emotions heighten mid-month—especially under the new moon on June 17 (PT)/June 18 (ET)—so start talking through any feelings that have sprung forth from your spring flings.
Taurus
April 20th - May 20th

You're feeling sensitive emotionally and sensually this month, Taurus, so the full moon on June 3 is the perfect time to explore your deepest feelings and most intimate desires. Right now, your heart needs just as much attention as your body does! Once the summer solstice rolls around on June 21, the vibe lightens up and your social life takes center stage. Book your calendar up with some fun date nights or exciting plans with friends. You might meet someone special!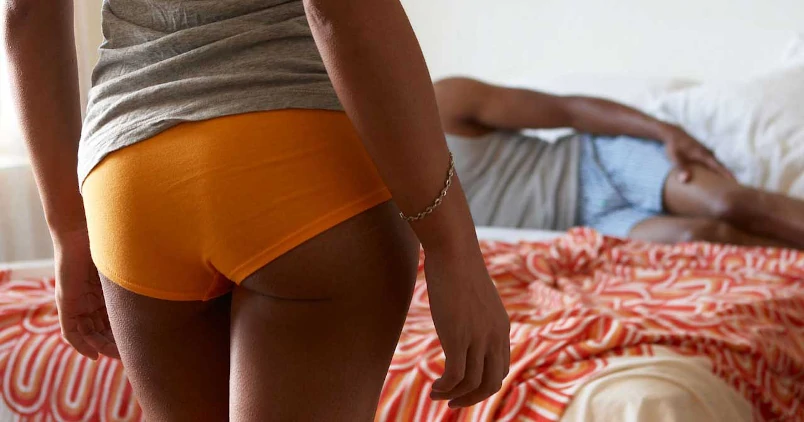 Subscribe to Frisky Fridays
Heat up your weekends with our best sex tips and so much more.