Hot, sweaty, and steamy: Your summer fling's not over yet
Making the most of the last days of summer
As the sun sets on another scorching summer, there's a palpable sense of urgency in the air. The days are already getting noticeably shorter, and the nights, though warm, carry a hint of fall. If you've been savoring a summer fling, now is the time to ramp up the passion and make these last moments unforgettable. So seize the moment, embrace the warmth of the night, and let your summer romance sizzle until the very last sunset.
1. Beach bonfire
Few things scream romance like a beach bonfire under the stars. As the waves crash on the shore and the bonfire crackles, you have the perfect setting for an unforgettable evening. Just remember, sand and condoms don't play well together, so make sure you bring a nice thick blanket in case things really heat up.
2. S'mores and more
Stock up on marshmallows, graham crackers, and chocolate then head out to the beach, the backyard, or just pop over to your stovetop. Roast marshmallows together and indulge in some gooey s'mores action. The playful messiness can be surprisingly seductive.
3. Starlit picnics
Picnics aren't just for daytime adventures; they can be the perfect prelude to an enchanting evening with your summer flame. Bring a few candles and a bottle of wine, and you have a setup for a perfect date night.
4. Rooftop romance
Not everyone has access to a beach or private outdoor space, but that doesn't mean you can't revel in the heat of these last days of summer. If you're a city-dweller, seek out the nearest rooftop you have access to. Bring takeout and fun drinks and just watch the sun set over your city together.
5. City stroll
Take a leisurely walk through your closest city. Explore hidden alleyways, hold hands, and share passionate kisses up against walls. It's a simple (and free!) yet incredibly romantic way to spend the evening.
6. Stargazing
Take advantage of a clear night and stargaze together in a park or in your backyard. Who needs a telescope when you can simply lie back and admire the constellations? It's an ideal time to share secrets and exchange a few smooches.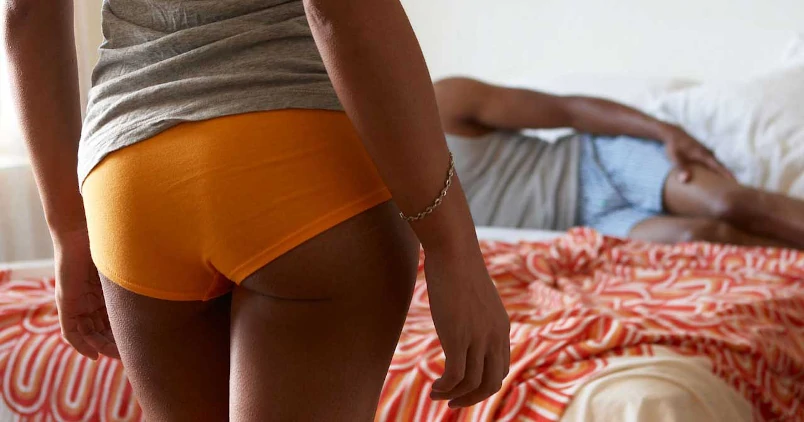 Subscribe to Frisky Fridays
Heat up your weekends with our best sex tips and so much more.