Comedian. Actress. Activist. Getting to know Margaret Cho
Funny? Oh god, yes. Political? Yep. Honest, open, and empowered? She's that too. Margaret Cho is many things and we love and respect her for all of it.
Funny girl. Margaret Cho is a Korean-American comedienne, actress, author, singer, fashion designer, and activist who grew up in San Francisco. She started doing professional comedy at the age of 16 and eventually moved to L.A. where her career began to take off.
Busy girl. Early on, she performed over 300 gigs in two years, mostly at colleges, and was the most booked act on that circuit.

Talented girl. In 1994 she won the American Comedy Award for Best Female Comedian. There have been many awards since. Here are just a few: New York magazine's Performance of the Year award (for I'm the One That I Want); the Gay & Lesbian Alliance Against Defamation (GLAAD) Golden Gate Award (for making a significant difference in promoting equal rights for all); and the National Organization for Women (NOW) Intrepid Award (honoring courageous, fearless and bold women).
All-American Girl. That was the name of her sitcom. It was the first primetime TV show to focus on an Asian-American family. It only lasted one season, which is probably for the best since Margaret experienced kidney failure after starving herself to lose weight for her role.

As seen on TV. She has also appeared on Sex and the City, Dancing With the Stars, Celebrity Family Feud, Drop Dead Diva, and 30 Rock, which got her an Emmy nomination.

Sex worker. She worked as a phone sex operator and as a dominatrix. Then there was her time spent as a sex worker.

The Patron Saint of Outsiders. Here's an interview where she discusses her family, her activism, and what it was like to grow up Asian in the U.S.

Survivor. She has lived through so much—surviving bullying and sexual abuse—and we appreciate how brave she is to share her story.

I'm the One That I Want. This was her first one-woman show and an autobiographical book about life during and after her sitcom. The show was turned into a concert film that broke records for most money grossed per film print. Notorious C.H.O. was another hit solo performance that was released as a feature film. And Revolution, her third major sold-out tour, was turned into a CD and nominated for a Grammy for Comedy Album of the Year.
Cho Dependent. In 2010, she was nominated again for a Grammy for Comedy Album of the Year. This time it was for her collection of comedic musical performances.
Mr. And Mrs. Margaret considers herself bi-sexual and she married Al Ridenour in 2003. It was an open marriage. They were officially divorced in 2015.

All About Sex. This is her show on TLC. It's NSFW and you can check it out here.
Can't stop her. Fueled by sadness and grief over the loss of her friend and fellow comedian, Robin Williams, she took to the streets of San Francisco and did pop-up charity work for the homeless. It was sincerely brilliant and successful, just like her.
Honestly, it feels like Margaret has lived 182 lives in one and there's no way we could cover it all. To learn more, here's her bio from her own website or catch her Monsters of Talk podcast.
XOXO,
Bedsider
P.S. Depo SubQ is a DIY at-home birth control shot that protects against pregnancy for 3 months. See why it's a total game changer.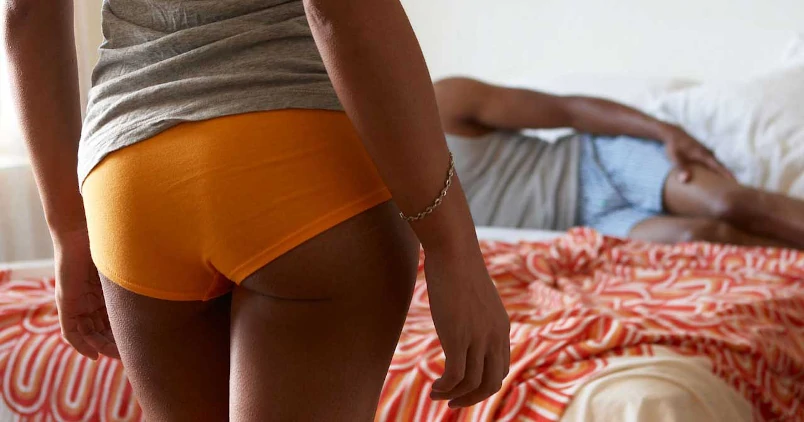 Subscribe to Frisky Fridays
Heat up your weekends with our best sex tips and so much more.