Our first time reading about periods and penises: Getting to know Judy Blume
Judy Blume—who has sold more than 85 million books—writes the kind of stories that get passed around at slumber parties so the sex stuff can be read out loud. As tweens we devoured her novels because they gave us our first taste of adult topics.
Here we highlight some of Judy's background and accomplishments—she's still writing today, including the book In the Unlikely Event, which came out last year.
Jersey girl. She was born Judith Sussman on February 12, 1938, in Elizabeth, New Jersey. Bored with suburban life, she used writing and illustrating children's stories as a creative outlet.

NYU grad. She started college at Boston U. but had to leave after two weeks due to a bad case of mono. She'd go on to graduate from NYU in 1961 with a degree in teaching.

Life as a wife. She was married before she was out of college and had two kids by age 25. But there was talk of boredom and she was divorced and quickly remarried and then divorced again. Around this time she wrote Wifey about a repressed housewife.

Part of her process. She says she is more creative with a pencil than a computer and she doesn't read when she's writing because other people's characters become too distracting.

Remember these from grade school? Tales of a Fourth Grade Nothing, Otherwise Known as Sheila the Great, and the first bra and period scenes in Are You There God? It's Me, Margaret.

Blubber. Mean girls. If you've ever had to deal with them, you know how intimidating they can be and how they can fill you with dread. Judy helps by giving us important lessons on bullying, body image, and true friendship.

Forever. In this young adult novel, Judy introduces us to Ralph, which is the name one of the characters gives to his penis. (If you're 10, this is where you blush and giggle.) For many of us, this was our first book that contained sex scenes and Judy included birth control info too. (Makes us love her even more and we are not alone.)

Mature topics. Judy addressed subject matter like suicide, bullying, complex families, divorce, sex, relationships, puberty, birth control, masturbation, and body image. Her fans were grateful for the frank stories, but her books were also frequently banned because of these topics.

National Coalition Against Censorship. Because her books were often removed from schools and libraries, Judy is anti-censorship and a staunch proponent of intellectual freedom.

A literary life. The American Library Association gave her the Margaret A. Edwards Award for Lifetime Achievement in 1996 and she took home the Library of Congress Living Legends Award in 2000. She has also won the Medal for Distinguished Contribution to American Letters from the National Book Foundation.

The KIDS Fund. Judy founded an organization that gives money to different nonprofits that help young people communicate and connect with their parents.

She stands up for Planned Parenthood. But not without controversy.

Cancer survivor. She has fought breast cancer—and cervical cancer before that.
Here's a complete list of her books. And here's a complete list of birth control, just in case you need it.
XOXO,
Bedsider
P.S. If you ever need it, the girl's guide to getting emergency contraception can help you figure out which ones to buy over-the-counter.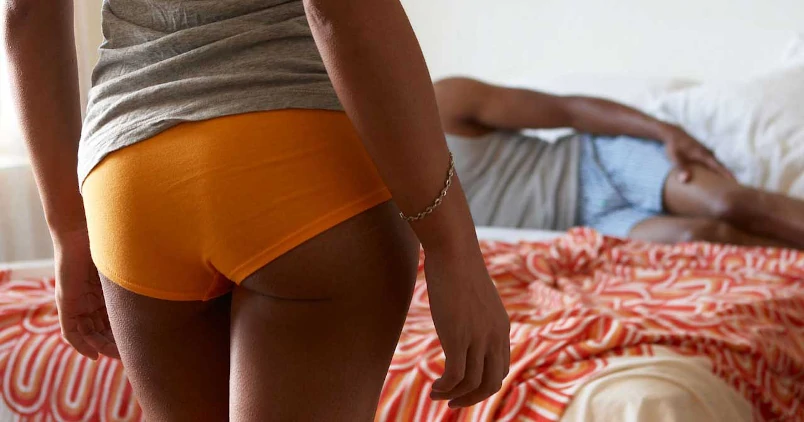 Subscribe to Frisky Fridays
Heat up your weekends with our best sex tips and so much more.