Wedding season: How to be the best guest
Want to be a badass bridesmaid? We have tips for that. And now we're back with more ways you can stand out as a gracious and amazing wedding guest. You don't have to do all these things, but doing some of them will surely endear you to the bride, groom, and beyond.
Promptly RSVP. It starts here. This shows the couple that you'll be there to support them and helps them finalize their event's details.

Send the gift ahead of time. The couple will appreciate one less thing to schlepp home. (BTW, stick to their registry. It avoids duplicate gifts so the couple won't have to exchange anything.)

Pick the right "plus one." If you get to bring a date, choose someone who will add to the festivities socially or on the dance floor. (BTW, you don't need a date to have fun, so if you don't get to bring a "plus one," don't worry about it and def don't show up with one.)

Dress the part. Honor your own style, but dress for the occasion. Here's a guide.

Don't be the paparazzi. Taking a few special pics will add to the memories and surely be appreciated. Playing photographer and getting in the way will not.

Don't post pics until you know it's okay to do so. We heard about one wedding where a bridesmaid posted a pic of the bride getting ready before the wedding and the groom saw it, thus ruining that special first moment when he sees her coming down the aisle. Be mindful of what you post and when you post it.

Don't get hammered. If you drink, don't overdo it to the point where you get sloppy. You don't want to be the drunken fool featured prominently—and forever—in the wedding video.

Join in. Even if you're not the join-in type, this is the time to go for it. Line dancing? Yep. Bouquet catching? Yes. Dollar dances? Bring cash. Schmoozing with grandmas, distant cousins, and colleagues who don't really know anyone? Introduce yourself to them. You will be endearing and remembered for all the right reasons.

Remember your birth control. What? You heard us. Weddings are notorious for spontaneous hookups and you'll want to be covered just in case. (BTW, that includes condoms to protect against STIs.)
Even if you have to go it alone and you don't know anyone and you'd rather be home binge-watching Fuller House and Orange Is The New Black, just smile, stay open, and try to have fun. You never know when the magic of a wedding will rub off on you…
XOXO,
Bedsider
P.S. Wherever you are, we can help you find an awesome health center for checkups and birth control.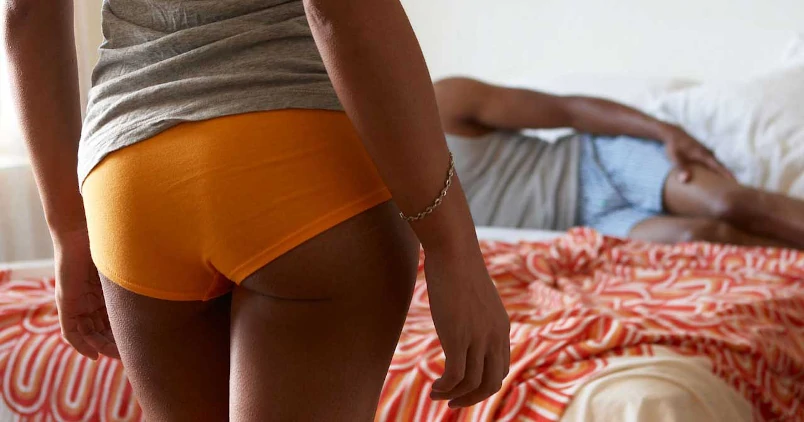 Subscribe to Frisky Fridays
Heat up your weekends with our best sex tips and so much more.