Any unhappy campers out there? Here's how to do the great outdoors
There's backpacking deep into the wilderness. Then there's parking beside a reserved picnic table for some excellent car camping. Both can provide plenty of fresh air and beautiful surroundings. They can also cause dread for city dwellers who prefer comfort over the great outdoors.
If you aren't into roughing it, here's how to deal with Mother Nature so you can enjoy any kind of camping trip.
Sleeping. Invest in a good sleeping pad for under your sleeping bag, or an air mattress for the ultimate camping luxury. (Air mattresses are best for those who are car camping—they will add some serious lbs. to your pack.) A tent can add privacy and protection from the elements. If you prefer to look at the stars as you fall asleep, you can skip the tent or choose one with a mesh skylight and removable rainfly. Having a sleeping bag that will keep you toasty is key to comfort, so cross-check the overnight forecast with the temperature range listed on your sleeping bag. Some bags can even be zipped together to enable snuggling. (And if that could lead to something, make sure your birth control is covered.)
Eating. From pancakes to paella to pizza, here are 34 things you can cook over a campfire that sound totally delicious. If you don't feel like channeling your inner scout, you can use a small camping stove or go the no-cook route.
Hiking. To avoid gnarly blisters, break in your hiking shoes before you go. And here's a plan if you want to train for a serious trail.
First aid. Shit happens. We hope the most you'll need is a band aid or two, but here is a quiz to help you think ahead about possible emergency scenarios. Prepare for it by reading these Backpacker.com lists of what to do in emergency situations or if someone gets hurt.
Going to the bathroom. No toilet, sink, or shower? No problem! Here's what you need to know about going #1 and #2. And from biodegradable soap to leaving perfume at home (it can attract bears), here's what you need to know about backcountry hygiene. BTW, having your period while you're on the trail can be a pain—especially if you can't ditch used feminine products—so consider birth control methods that slow down Aunt Flow.
Clothing. Layers. Warmth. Comfort. Here's a convenient checklist from Real Simple that includes recommended clothing to bring.
If you prefer to stay home, here's how to make s'mores there. And if you're nostalgic for summer camp, we can help with that too.
Have fun this weekend,
Bedsider
P.S. If you've ever been annoyed by period leaks and spotting, we have some tips.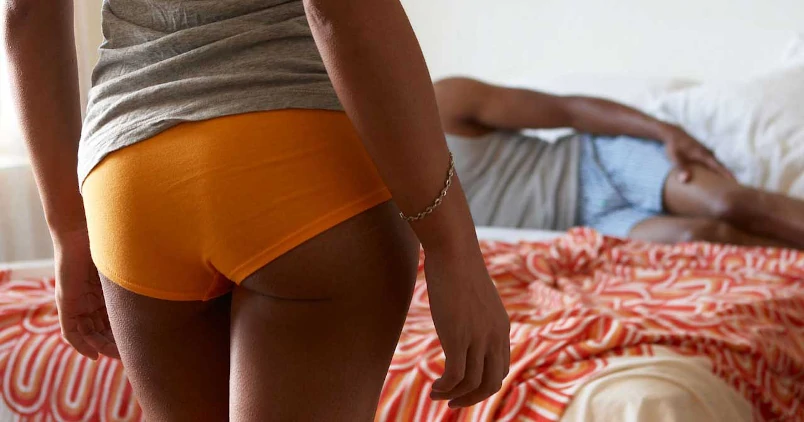 Subscribe to Frisky Fridays
Heat up your weekends with our best sex tips and so much more.