Frisky Friday Top 5: Cutest & coolest birth control accessories
Confidence may be the sexiest thing you can wear, but sometimes there's just a bit more to completing a look. Lucky for us, birth control opens up a whole new world of accessories. Here are five ways to make your method of choice even more you.
1. Protect your protection.
You can enhance a vintage look by using a secondhand business card or cigarette case as a condom keeper. It'll protect from the pokes and tears that can make condoms less effective. It could also save you from that awkward moment when a condom flies out of your purse while you're digging for your credit card at dinner. Pro-tip: The right-sized case could also hold a pill pack, a ring, or several patches.
via Etsy
2. Keep your pill pack close at hand, always.
Remembering to keep your pill pack with you is a lot more fun when it comes sliding out of a glittery toaster pastry or a sleeve inspired by one of our favorite food groups. Not into cozies? Repurpose one of those sleek phone cases with storage for credit cards and driver's licenses. Check the dimensions—they might just fit your pill pack. Imagine, no more burrowing through your super-cute-but-way-too-big tote bag, or realizing too late that you left your pack at home. When your birth control reminder comes in, you'll literally have your pills at hand.
via Etsy
3. Celebrate your fertility awareness.
If you're using a fertility awareness method to avoid pregnancy, you know all about the amazing things your ovaries and uterus are doing every month. Show your respect with this "born fabulous" uterus pin. BTW, if you want to learn about fertility awareness from the convenience of your smartphone, there are apps for that.
via Etsy
4. Keep track of your appointments.
If the calendar app on your phone isn't doing it for you, go analog with a day planner. Maybe something designer, or one of these super-simple notebooks. Day planners are perfect for scheduling well-woman visits, keeping your prescriptions handy if you use a prescription method, or helping you remember when your next shot appointment is coming up. Pro-tip: If you want to be extra-reminded, you can double up with a day planner and our reminders.
via Amazon
5. Pay tribute to your no-maintenance method.
Some birth control methods are so low-maintenance that there's nothing to carry and no short-term dates to jot down. That doesn't mean you can't accessorize, though. For outspoken IUD lovers, these handmade, lookalike earrings basically say "ask me about IUD." (If they're not quite your style, Etsy has more IUD-themed goodies where those came from.) Know a special someone who's made a permanent commitment to sex without the babies? Show your vasectomy appreciation with a vintage patch or a "100% juice / no seeds" t-shirt.
via Etsy
Don't just choose your birth control—rock it.
You look fabulous,
Bedsider
P.S. While we're on the topic of things you can rock, all of these accessories just happen to go perfectly with our comfy #ThxBirthControl t-shirts.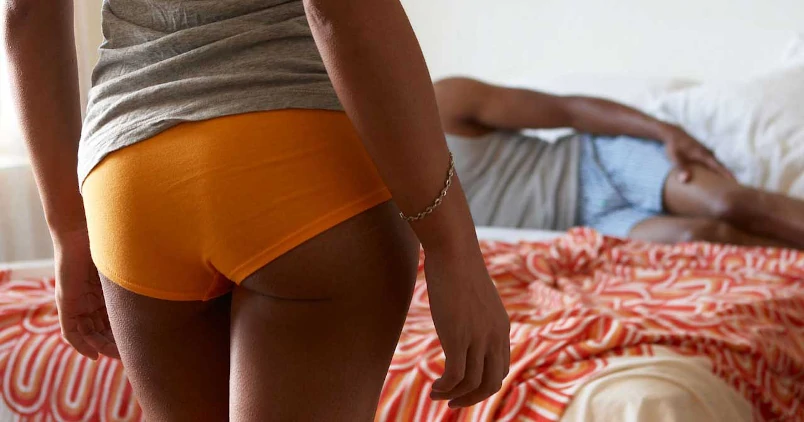 Subscribe to Frisky Fridays
Heat up your weekends with our best sex tips and so much more.