Birth Control
Condom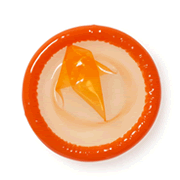 Hear real people share their very real experiences with different methods of birth control.
Condom
Why use condoms?
""It's usually very assumed that we're gonna need condoms...""
Condoms are the only method that can protect against pregnancy and sexually transmitted infections (STIs). What's not to love about that?
They come in all shapes, sizes, and materials and combine nicely with other methods of birth control. So it's no surprise that lots of people—even people who rely on another main method of pregnancy prevention—keep condoms in the mix. Here are real people talking about why they use condoms.
Thinking you and your boo are ready to take the condom off? Here are some things to do before you stop using condoms.