Birth Control
Condom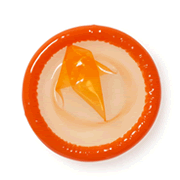 Hear real people share their very real experiences with different methods of birth control.
Condom
Marc, 19, condom
"It's usually assumed that we're going to need condoms."
Oct 14, 2014
Updated: Jun 24, 2015
Can guys really feel a difference between thin and regular condoms? Marc says yes. (And he also says thinner condoms offer a more intense sensation and regular condoms can help a guy last longer.)
We love his ultra-simple, super smart advice on condoms: Have them. After all, you never know when you'll need them—and sex is often unplanned—so do what Marc does: Put one on and have fun.