Birth Control
Condom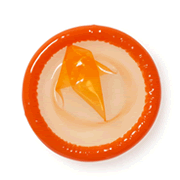 Hear real people share their very real experiences with different methods of birth control.
Devon has been using condoms to protect against STIs and pregnancy since he first started having sex. There are so many types of condoms to experiment with—studded, pleasure packs, and more—and Devon loves trying them out. He notes that flavored condoms can, "add an extra kick to the experience."
Occasionally, Devon opts to use withdrawal (or the "pull out" method), instead of condoms. He's also used emergency contraception for added protection. Whatever combination of methods, Devon always brings up STI and pregnancy protection early on with new partners.