Birth Control
Birth control ring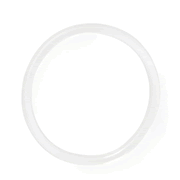 Hear real people share their very real experiences with different methods of birth control.
Jan 16, 2015
Updated: Jun 19, 2015
Andi has used the ring for four years and has their ring insertion style down. They keep track of when to swap in a new ring using Bedsider's reminders. Andi likes not having to remember anything on a daily basis.
As an added bonus, Andi doesn't get their period while on the ring and it stabilizes potential hormone fluctuations. Those are just a few of the reasons why they recommend the ring to friends, especially those who have trouble remembering a daily method of birth control.