Swipe fatigue: How to take your dating game offline
Ten years ago, it would have sounded weird to talk about finding an alternative to online dating. Like, wouldn't that just be regular dating? But these days it can seem like dating is all about swiping, liking, and messaging. Even in traditional dating spots like bars, everyone seems to be glued to their phones. Don't worry if that's not your style, or if you're suffering from swipe fatigue—here are some ways to stay screen free and still get a date.
Hang with your friends (and their friends). The number one alternative to online dating should always be your friends, because if you like them, chances are good that you'll like their friends. If the idea of being set up freaks you out, here are some ways your matchmaker (or you) can make it less awkward. Group outings where you don't know everyone are an excellent option—you can get to know each other a bit without the pressure of an official "date."
Go to bars. It may be a cliché, but bars are still one of the few places where it's generally cool to approach each other in a "Hey, I think you're cute" kind of way. Whether you're looking for a long-term relationship or a one-time thing, here are some tricks that will make it easier to meet people. BTW, while it's totally possible to find lasting love at a bar, if you're looking for something serious and getting more of a hookup vibe, don't force it—bars just might not be your scene, or you may need to explore different places till you find one that feels right.
Get to know your coworkers. Dating a coworker has its pros and cons, but if you're looking to broaden your social horizons it makes sense to start with the people you spend tens of hours a week with. Hanging out with coworkers outside of work can be a great way to expand your social circle, whether you're meeting new people as a group or meeting your coworkers' friends. Pro tip: If you find yourself attracted to a coworker, here are some things to consider before sparking up an office romance.
Do things you love. Finally, one of the best things you can do when you're trying to meet someone to date sounds really obvious—but it's obvious because it works. Go do things you love. Join a book club. Join a gym. Take a class in cooking, dance, or that language you've always wanted to learn. Whatever you're interested in, get out of the house and go do it. If you're living your life, doing the things you love to do, you'll inevitably run into other people who also love those things.
So put down the cellphone and do you—and you may find yourself doing someone else soon enough. Make sure you're ready for whatever comes your way by exploring your birth control options.
XOXO,
Bedsider
P.S. In honor of STD Awareness Month, hear how different people protect themselves and their partners from sexually transmitted infections.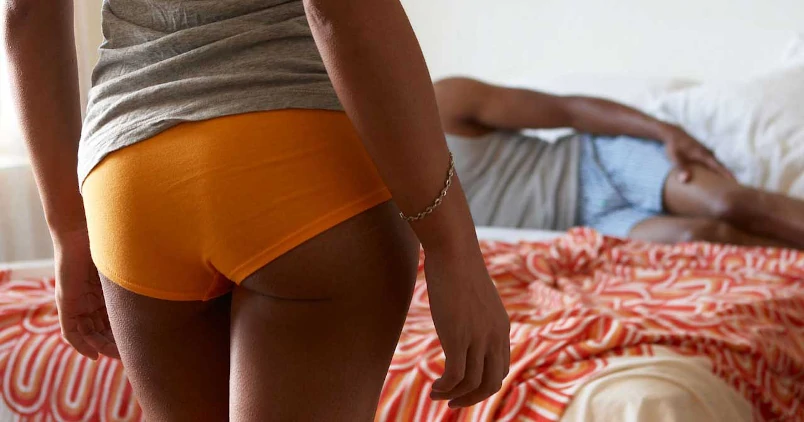 Subscribe to Frisky Fridays
Heat up your weekends with our best sex tips and so much more.