5 ways to take action during National Women's Health Week
Real tasks you can do to get on top of your health, straight from our Bedsider U Reps.
National Women's Health Week (NWHW) is almost here, and we couldn't be more excited. For these magical seven days—from May 14th to 20th—women are encouraged to focus on their own well-being. Whether that means committing to a healthier diet or cuddling a puppy while eating cake, NWHW is all about prioritizing our own mental and physical wellness. We asked our Bedsider U Reps for a few ways to take action and make the most of it.
1. Get your check-up.
One of the best ways to prioritize physical health during NWHW is to schedule a well-woman visit. A few of our Reps are penciling in their appointments during NWHW.
"Women's Health Week! My favorite week of the year! I plan on starting an outline for meeting my gynecologist! It's my first time, so I'm a little nervous, but I'm going to make a list of concerns to talk about." —Sukhman
"Cervical and ovarian cancer both run in my family, so I am very strict with myself when it comes to my annual well-woman visits and pap tests. For National Women's Health Week, I will encourage my friends to make appointments for their well-woman visits or pap tests. Many women around my age are supposed to be getting their first pap tests, so it's important to spread the word about how important they really are." —Hazel
"As someone with PCOS, it's important for me to make regular visits with my gynecologist and endocrinologist to ensure my medication is working properly. Coincidentally, I'll actually be scheduling those check-ups during Women's Health Week!" —Jami
2. Start a conversation.
It's easier to take action around our own health when we're able to have open and honest conversations. Several Reps have decided to speak about women's health with friends and family.
"Removing the stigma around discussing sex within the Latinx community is so important to me. So [I plan on] bringing up the conversation more among my cousins who have ALL encountered unintended pregnancies, and [sharing] how it's important to discuss it with their babies no matter how uncomfortable it may be." —Carina
"…I'm going to continue supporting those around me in making healthy decisions!" —William
"I hope to have conversations with my mom and grandmothers about the status of their health and whether or not they're up to date on their preventative screenings. I'm so happy to raise awareness for this week especially because it means I can help keep the ladies in my life healthy for a long time!"  —Katie
3. Learn to say "no."
Saying no might seem difficult, but once you've mastered the art, you're able to prioritize and focus on what's truly important. A couple Reps will be learning to say "no" with confidence during NWHW.
"This National Women's Health Week, I will try to de-stress from my crazy semester schedule and have self-care time. So basically learning how to say "no" to requests by others." —Evelyn
"I will learn to say "no" (respectfully), and take time to treat myself (Treat yo self)! The more school and work hits me like a storm, the more I realize the importance of putting myself first." —Minji
4. Get (and stay) fit.
Exercise has been proven to reduce stress, increase circulation, and even combat depression. (It can also make sex better!) Some of our Reps will be using NWHW to revamp their fitness goals and establish a regular routine.
"This National Women's Health Week, I am committing to 30 minutes of exercise every day for 7 days! I have arthritis and have not done an awesome job of managing it lately, so this should be a great healthy change that I hope I can carry over into my weekly routine." —Abby
"Club sports keep me fit during the school year, but during the summer, I definitely slack off. I plan on making a workout schedule to keep on track over the break!" —Emily
5. Concentrate on mental health.
Whether its meditation or simply taking a moment to relax, a few Reps are using NWHW to prioritize their mental well-being.
"Mental health is just as important as physical health. Your body can't function if your head isn't in the right place!" —Holly
"This semester has been particularly hectic and stressful, and I've been trying really hard to prioritize my mental health during all of it. I plan on fitting in time for meditation every day this week! It honestly makes such a huge difference!" —Jami
Looking for even more ways to take action during NWHW? The Office of Women's Health has a list of things you can do based on age. (Here's the list of activities for people in their 20s.) If you have your own tips for making the most of NWHW, feel free to share them in the comments below. Our favorite tip? Make sure your birth control is covered.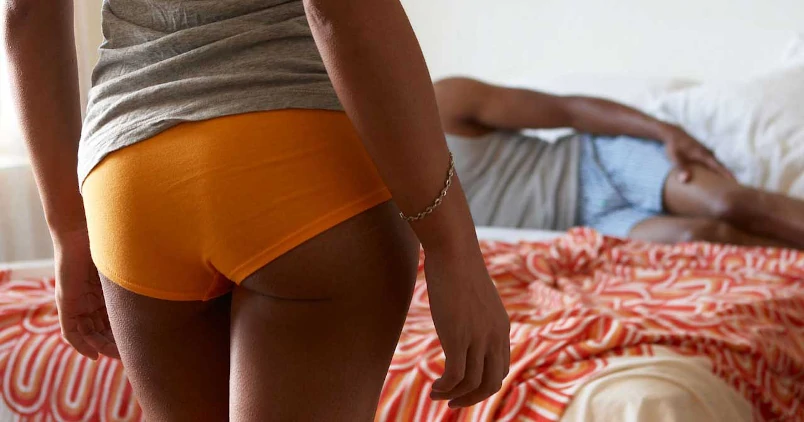 Subscribe to Frisky Fridays
Heat up your weekends with our best sex tips and so much more.