Artist. Revolutionary. Bisexual. The many faces of Frida Kahlo.
Communist revolutionary. Woman living with a lifelong disability. Open bisexual. Gifted painter. More than half a century after her death, Frida Kahlo's life and art continue to fascinate us. Keep reading to learn more about the iconic Mexican artist.
Fake birthday. Frida claimed her birthday was July 7, 1910, when she was actually born on July 6, 1907. But the famous painter wasn't saying she was three years younger for vanity's sake! Instead, she felt that her life began when modern Mexico was born: 1910 was the year of their revolution.
The long version. While she's known to the world as Frida Kahlo, her full name when she was born was Magdalena Carmen Frida Kahlo y Calderón.
A proud Mexican with mixed heritage. Frida was famous for her love of her native Mexico, but she herself came from a mixed background. Her father was a German immigrant who came to Mexico at age 19 and her mother was a Mexican woman with indigenous and Spanish heritage.
A life-changing accident. On September 17, 1925, a bus accident left Frida with severe injuries that would affect the rest of her life. She was impaled by a handrail through her side and out her vagina and suffered multiple fractures. In a weird twist, a bag of gold dust that one of the other passengers was carrying broke over her bloody body, creating a terrible yet beautiful effect. Frida would ultimately have more than 30 surgeries to help fix the damage done by the bus accident.
Art from boredom. Frida first started painting after the accident, mainly because she was stuck in bed in a full body cast for three months, with nothing to do.
The elephant and the dove. Frida married her great love, Diego Rivera, in 1929. He was more than 20 years older and already a famous artist with a reputation for sleeping around. Frida's mom wasn't into it: She said it was like a marriage between an elephant and a dove, referring to the fact that Rivera was tall and heavy, while Frida was short and petite.
Famous (bisexual) lovers. Diego and Frida both had affairs throughout their marriage and even an official divorce and remarriage. Frida's lovers were often really famous—and both male and female. They included Leon Trotsky, Isamu Noguchi, Nikolas Muray, and possibly Josephine Baker, Georgia O'Keefe, Dolores del Rio, and Paulette Goddard. Diego wasn't too into his wife sleeping with other men but had no problem with her hooking up with women.
Arrested for assassination. Frida and her little sister were arrested on suspicion of taking part in the assassination of Leon Trotsky, Frida's former lover, who was killed after moving out of her home. They were held for two days for questioning before being released.
Clothing with a message. Frida was political throughout her life and her clothing reflected the pride she took in her Mexican heritage. After her marriage to Diego, she dressed almost exclusively in traditional Mexican outfits. After Frida's death in 1952, Diego locked her clothing away in grief and the vault was only opened in 2004.
From her political activism to her fame as a passionate and fiercely independent artist and wife, Frida Kahlo lived her short time to the fullest. Her love affairs are legendary, her work hangs in every major museum, and her style is still copied today. She is, without a doubt, one of the 20th century's most captivating celebrities.
XOXO,
Bedsider
P.S. Real stories, real people. Watch five LGBTQ folks talk about how they stay on top of their sexual health.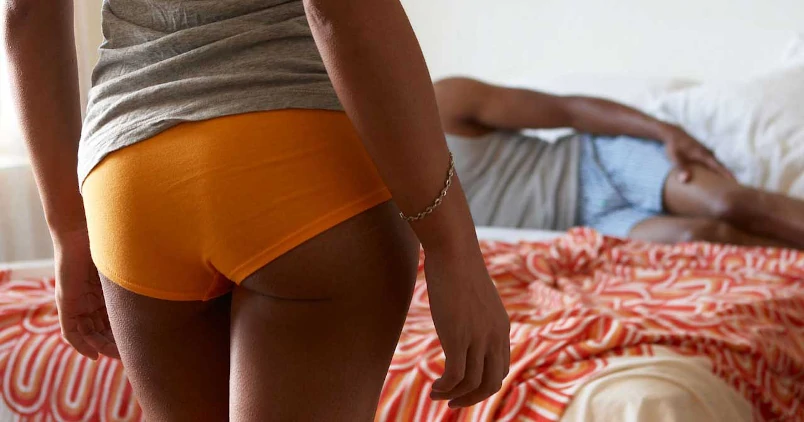 Subscribe to Frisky Fridays
Heat up your weekends with our best sex tips and so much more.