December Horoscopes: Holiday heatwave (and we don't mean the weather)
Let it glow, let it glow, let it glow!
The weather outside might be frightful, but the stars have delightful surprises in store for every sign this holiday season. See what this smoldering December holds for your sign. Let it glow, let it glow, let it glow!
Sagittarius
Your pleasure-seeking vibe is off-the-hook this month! Though you've got loads of work and some challenging life situations, you'll handle it all while embarking on a red-hot love adventure around mid-December. Not many signs have the energy to manage so much at one time—but let's face it, you make it look simple.
Capricorn
Things are quiet this month, but that's kind of how you like them. Slow, sensual seduction has you floating through the season, and you're more than okay with quiet nights at home with Boo. Try to get out for New Year's Eve, though—there could be a special moment in store for you.
Aquarius
If you're longing for a love as free-spirited as you are, the holidays may bring major satisfaction! Whether you've met a new match or you're bonding with someone special, feel free to savor your exhilarating new sex life. Though you're super compatible between the sheets, you both have this thing about being right. Remember to choose your battles wisely, especially towards the end of the month.
Pisces
The awesome news? There's unbelievable sex in store for you this month. The not-so-awesome news? There will also be lots of misunderstandings and random people getting in your business. Don't worry! You have loads of energy and confidence right now and will be ready to deal with anything that comes up. By NYE things should be 100% in all areas again. (Meanwhile, make sure your birth control is covered.)
Aries
Feeling a deepening connection with someone special? Whether it's a new boo or you're just extra into your sweetie, this is looking like a hot December, especially during the first week of the month. Playful competition and lots of laughs will keep you warm through the long winter nights. Will the upswing of passion last? The very end of the year may bring unforeseen conflict, but more than likely you'll still share a steamy kiss for New Year's.
Taurus
Are you finding yourself attracted to people you never noticed before? Or, if you're in a relationship, are you and Boo suddenly inspired to try new things? This December is all about being adventurous and experimental in love and sex (a big change from your routine-loving nature). All the curiosity is opening you up to new experiences and you may find yourself at a really unique event come NYE.
Gemini
Your amazing ability to remain curious and open to life's lessons will be especially useful this month, when your love life brings unexpected challenges. Things may get rough for a few weeks mid-month, but you have the skills to talk through any difficulties and transform them into deeper intimacy (and hotter sex).
Cancer
Whether you have a partner or are looking for one, you'll find an outlet for all that sexual energy. Let us lay it out for you: December will bring the opportunity for night after night of passionate sex. Some holiday health blues may hit you at the very end of the month, but taking good care of yourself can heal you up just in time for some special NYE action.
Leo
Your relationships, your love life, and your sex life are all helping you see your own courage—which is one of the sexiest things about you. The only thing that's not so great is the possibility of temper flare-ups between you and your loved ones this month. Be careful about the battles you choose. You want NYE to be magical, not maddening.
Virgo
You have so much to express—and the libido to back it up. Your holiday heat will be turned all the way up by seeing what happens to your sex life when you ask for what you want. And hot damn! Sparks are flying around the final week of the year. Get ready for a New Year's Eve that's sexy af.
Libra
Love will show up as a fast-paced adventure this month. If you're in a relationship, things are going to feel more upbeat and exciting. If you're single but looking, you'll attract a free-spirit with a desire to explore. (And, BTW, that definitely includes exploring each other's bodies.) Remember to stay mindful of the day-to-day stuff, no matter how hot it gets. Responsibilities toward the end of the month demand you don't get too lost in your adventure.
Scorpio
What's the hottest thing about this holiday season? You, of course! Good luck to whoever you're zeroing in on, because they won't be able to resist your overwhelming charms (especially after the 11th). You'll be glowing from more than just egg-nog by New Year's Eve, and there are no signs of you slowing down.
Turn the lights down low and get ready for that winter glow. BTW, next month's special edition January horoscopes will give you a sneak peek at 2018's most exciting moments, so get ready for that too!
XOXO,

Bedsider
P.S. Not to freak you out, but there are a bunch of bacteria, viruses, and parasites that can be transmitted through sex. Here are 9 infections you may not have known are STIs.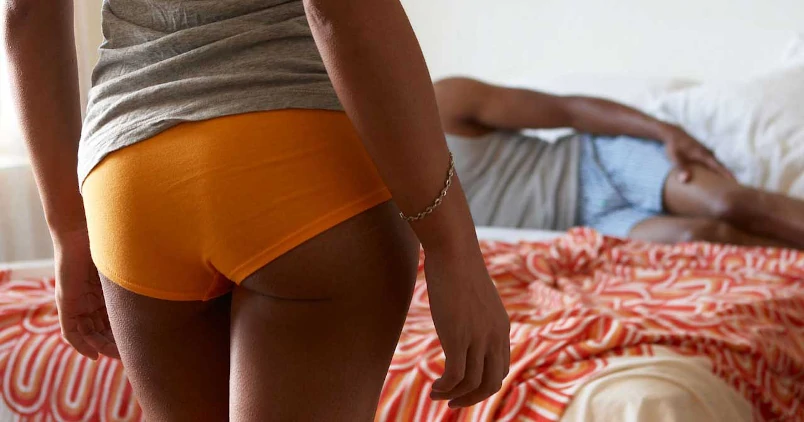 Subscribe to Frisky Fridays
Heat up your weekends with our best sex tips and so much more.